YMCA of the Palm Beaches Celebrates Hispanic Heritage Month this September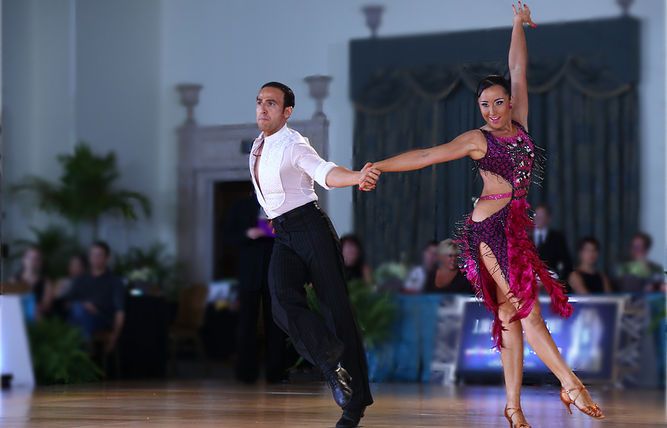 West Palm Beach, Fla. – National Hispanic Heritage Month runs from September 15 to October 15 and recognizes the contributions of Hispanic and Latino Americans to the group's heritage and culture.  The YMCA of the Palm Beaches is proud to support its community and its diversity by celebrating Hispanic Heritage Month with an all-out family festival scheduled for Saturday, September 21 from 10 am – 2 pm.  From working out with Thomas Rivera aka Mr. Puerto Rico to family Zumba classes, there will be fun for the whole family.  Plus, guests will enjoy bites from Supermercados el Bodegon, bounce house fun, face painting, water games, preschool tours, special membership deals, and more.  This event is FREE and open to the public.
Additionally, the community is invited to feel the rhythm of Hispanic Heritage Month during the Y's Salsa and Bachata dance classes September 14 & 18.  Salsa classes are held from 3 pm – 4 pm and Bachata classes are held from 4 pm – 5pm.  Classes are $5 for members and $8 for nonmembers.  Participants will lace-up their dancing shoes and hit the floor with champion ballroom dancer, Grigol Kranz.  Learn basic steps, turn patterns, and partnering techniques, in a fun and interactive environment.  All levels are welcome. Comfortable shoes and clothing required.
The YMCA of the Palm Beaches is dedicated to create programming that fosters social, emotional, cognitive, and physical development for the entire community in a safe and nurturing environment.   
For more information, please contact Lisa Fisher at (561) 968-9622 or email lisa.fisher@ymcapalmbeaches.org.
YMCA of the Palm Beaches is located at 2085 S. Congress Avenue in West Palm Beach.
About the YMCA of the Palm Beaches
Since 1917, YMCA of the Palm Beaches has served Palm Beach County, working side-by-side with local families and neighbors to strengthen the community. Each year, the nonprofit organization provides hundreds of thousands of dollars in scholarships for local youth and family programs. This is made possible through community support, fundraising initiatives, and individual and corporate donations. The Y's 18-acre campus includes a fitness center, skate park, early learning center, after-school care, multi-purpose room, spin and yoga studio, and aquatic center. For more information or to donate, please visit ymcapalmbeaches.org or call (561) 968-9622.