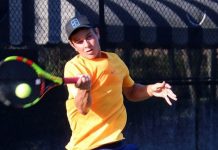 USTA 18 and Under at Wycliffe Golf & Country Club Photos by Alan Fabricant Wycliffe Golf & Country Club in Wellington recently hosted the USTA Columbus...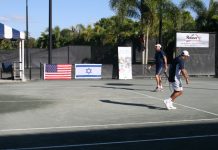 Israel Tennis Centers Exhibition at Wycliffe Photos by Alan Fabricant and Krista Martinelli (the good ones are by Alan Fabricant) On Friday, March 9th, Wycliffe Golf...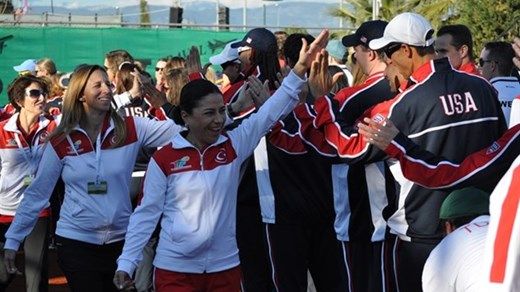 Wellington, FL, March 26, 2015 - Kam Kuchta, Wycliffe Golf & Country Club's Tennis Director, just returned from representing the USA at the 2015 ITF Young Seniors World Team Championships in Antalya, Turkey.
Feb. 26, 2015 was a tennis under the lights exhibition between Kam Kuchta, Wycliffe director of tennis, Richard Brown, seasonal pro, and two other high-end professional tennis players.
WELLINGTON, FL. APRIL 2013: The large trophy that sits in Wycliffe's Tennis Pro Shop is more than indicative of their competitive tennis nature in South Florida. Wycliffe's Men's team has won first place in the 2013 French Open Division I of the Palm Beach County Grand Slam Tennis League.