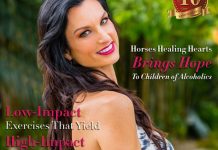 An Interview with Caroline Blanke-Pena By Angela Shaw, Photos by Jake Mazzone
"The Ninth Clinical Conference on Cannabis Therapeutics will be held May 21- 23, 2015 at the Palm Beach County Convention Center. This conference brings together world renowned clinicians and researchers to give seminars to healthcare professionals from all over the country on how to continue improving the use of cannabis as a powerful medicine.
HEROES IN MEDICINE   2011   Hearts.  Hope.  Healing.   SPONSORSHIP OPPORTUNITIES Palm Beach County Medical Society Services will host the 8th Annual Heroes in Medicine luncheon honoring individuals and...