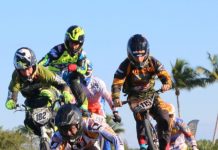 BMX Competition at Okeeheelee Park Photos by Alan Fabricant The Sunshine State Nations were held from October 21-23. Hundred's showed up from all over the US for...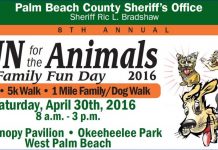 8th Annual PBSO Run For The Animals Saturday April 30th, 2016 9:00 AM until 03:00 PM Location: Okeeheelee Park (561) 966-6600 Map: 7715 Forest Hill Blvd. West Palm Beach...
The Fifth Annual Run for the Animals and Family Fun Day will be held on Saturday, January 7, 2012 from 8 am to 3 pm at the Micanopy Pavilion at Okeeheelee Park, West Palm Beach.