Living Green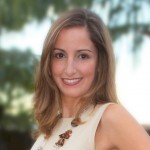 Go Green Crossword Puzzle
Created by Jathy Garcia of Hi-Tech Plumbing and Air Conditioning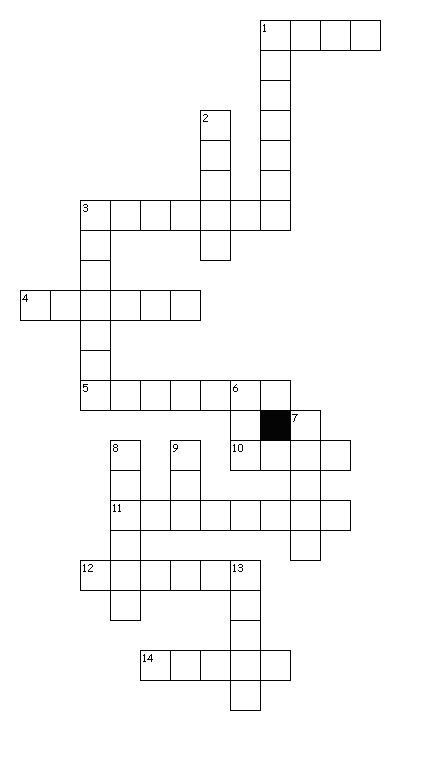 Across
1. DO NOT BUY INDIVIDUALLY WRAPPED ITEMS, BUY IN ______
3. TAKE _____ INSTEAD OF BATHS
4. FIXTURE THAT USES AS LITTLE AS .8 GALLONS OF WATER
5. TURN OFF THE WATER WHILE YOU SOAP UP OR __________
10. WHEN USING WASHER MACHINE
11. ENDLESS SOURCE OF HOT WATER & SMALL COMPACT SIZE
12. CALL HI-TECH TO _________ ALL LEAKY TAPS
14. CHOOSE TO BUY PRODUCTS WITH _____ PACKAGING
Down
1. USE THIS INSTEAD OF RUNNING THE HOSE TO CLEAN & WASH YOUR CAR
2. USE BOTH SIDES OF _______
3. USE ENERGY______ LIGHT BULBS
6. SWITCH ____ THE FAN & LIGHTS IN ROOMS NOT BEING USED
7. WHEN BRUSHING YOUR TEETH USE THIS TO RINSE INSTEAD OF RUNNING WATER
8. DO NOT LEAVE _____ BEHIND
9. USE THE ____ INSTEAD OF THE A/C TO KEEP COOL
13. ______ THE WATER FROM WASHING OF VEGETABLES TO WATER PLANTS
Here are 16 simple, cost-effective ideas in which going green can save you money. These small investments in energy conservation can pay big dividends.

Fix plumbing leaks.
A single drippy faucet can waste 212 gallons of water a month.
Insulate your hot water heater.
Doing so can cut your home's CO2 emissions and save you around 4% to 9% in water heating costs. You also reduce standby heat costs by 25%-45%. To see if you need to insulate, touch your heater. If it's warm to the touch, it needs additional insulation.
Replace shower heads with low-flow heads and replace faucets or just the aerators.
Low-flow shower heads can save you between 10% to 16% of water heating costs and reduce your water usage by 20,000 gallons per year.
Install low flow toilets.
This will save you 3.5 gallons per flush.
Install ceiling fans.
This will cut air conditioning costs by 40% in summer. Alternatively, in the winter, these ceiling fans work to circulate warm air from the ceiling back down to the floor to save heating cost.
Install a hot water heater timer
if you have an electric water heater which can turn hot water off at night and on again in the morning.
Replace your light bulbs.
Energy efficient compact fluorescent bulbs last 8 to 12 times longer than incandescent. Just one bulb alone can save at least $30 in electric bills over its lifespan and reduce greenhouse emissions from power plants. Just 5 bulbs could save you 50% of your annual lighting bill.
Insulating your hot water pipes.
Not only does this raise the temperature with a lower water temperature setting, you also conserve water since you don't have to wait as long for warm water whenever you turn on a faucet or a shower! Or install a hot water recirculating pump and get almost instant hot water every time you take a shower.
Install outdoor solar lighting.
It's easy to install and virtually maintenance free. Best of all, it provides free electricity.
Install shades, drapes, awnings or sunscreens
to block light on hot sunny days and keep cooling costs down. In colder times, closing these drapes can retain warm air. This may seem like an old-fashioned and low tech, but it's surprisingly effective and time-tested tactic.
Add lighting controls and timers.
Motion detectors outside can increase security and decrease energy expenditure. Timers can be set to turn lights off and on and predetermined times. This is an easy energy saver.
Reuse and Recycle.
How about donating perfectly good cabinets, sinks and other appliances to Habitat for Humanity Reuse store? Get a tax write-off, help someone else in need and save room in the landfill – a win win situation. Our customer service representatives can connect you with Habitat, with whom we have a relationship.
Hi-Tech Plumbing is considered the expert in water heater sales and service. They are a licensed and insured plumbing service that has been serving residential and commercial customers throughout Palm Beach County since 2000. They understand the needs of their customers and because of that, offer same day service, 24/7 emergency service with up front pricing and they guarantee your satisfaction
Hi-Tech Plumbing works hard to earn your business and goes the extra mile to keep it. They can be reached by phone at (561) 285-8744 or on the web at http://hitechplumbingservices.com/
Lic. & Insured CFC057392, CAC1817688