4 Surprising Things that Impact Indoor Air Quality
By Jathy Garcia of Hi-Tech Plumbing and Air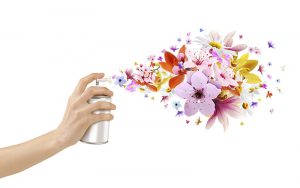 When you think about the quality of the air you breathe in Lake Worth or Wellington, Florida, you're probably considering the smog and pollution that's present in the outdoor air. However, many people don't realize that the air they breathe indoors is often more polluted than anything found outside. Without realizing it, you could be bringing things into your home that are reducing your indoor air quality.
ADHESIVES
Replacing the carpet in your home might seem like a good idea, but the adhesive used to keep this type of flooring in place can contain pollutants that worsen your air quality. When you schedule the installation, request formaldehyde-free adhesives with low volatile organic compound (VoC) levels. After the new carpet is installed, keep the windows open for a few days to air out the space. Other types of adhesives, such as rubber cement, can also emit toxic fumes.
CLEANING PRODUCTS
Cleaning products can also contain VoCs that impact indoor air quality. These compounds can cause symptoms like headaches, dizziness and nausea, as well as long-term health effects due to prolonged exposure. Stick to natural, eco-friendly cleaning products when you're cleaning your home. Also make sure to use them in well-ventilated areas with fans running.
HEATING EQUIPMENT
If not adjusted properly, the equipment used to heat your home and cook your food can produce carbon monoxide, which can lower the air quality and make you sick. Gas stoves are of special concern. Although there are other types of heating equipment that also produce harmful gases, including heaters, furnaces and fireplaces. An HVAC service technician can check your HVAC system before it gets cooler to make sure it's functioning properly and not emitting dangerous fumes.
AIR FRESHENERS
Products used to eliminate household odors can affect indoor air quality. This especially applies to air fresheners in aerosol cans; although, many other products contain chemicals that can make you feel sick. Try using natural odor removers, such as baking soda, vinegar and citrus.
If you need help with your home's indoor air quality, contact Hi-Tech Plumbing & Air at 561-570-4111. We can evaluate your indoor air quality and suggest solutions tailored to your needs.
Image provided by Thinkstock