Young at Heart:
The Gardens Mall Walking Club and Jupiter Medical Center Present
"Men's Tuneup"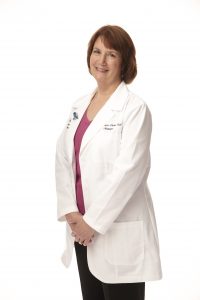 Palm Beach Gardens, Fla. – June is National Men's Health Month and The Gardens Mall Walking Club is celebrating with an informative discussion empowering men to take charge of their health during our monthly mall walking event at The Gardens Mall.
On Wednesday, June 14, Gail Cooper-Parks, a registered nurse and Health & Wellness Navigator at Jupiter Medical Center, will address health and wellness topics that focus on men's health, including age-appropriate, routine screenings, signs and symptoms you should not ignore, and the importance of having a primary care physician.
Registration begins at 8:30 a.m. in Nordstrom Court. Light bites will be served. Discussion with Gail Cooper-Parks starts at 9 a.m. Stretching and cardio intensive mall walking will follow at 9:30 a.m.
The number of calories burned when walking depends on the intensity of the walk, as well as the person's weight. According to Harvard Health Publications, a 125-pound person will burn about 120 calories walking 1.5 miles, while a 185-pound person will burn about 170 calories.
New members will receive a complimentary Mall Walker Fit Kit from Jupiter Medical Center, which includes a tote bag, water bottle, pedometer, and T-shirt. Membership also includes special offers from participating mall retailers, and invitations to health and wellness screenings, events, and lectures.
Participants will have a chance to win exciting raffle prizes and in-store coupons from New Balance. The retailer will also provide footwear recommendations and complimentary foot scans, which pinpoint arch type, foot size, and pressure points.
To reserve your spot to Walk with a Doc, please contact Teresa Dabrowski, Guest Services and Tourism Director, at tdabrowski@thegardensmall.com or call 561.622.2115.
Mall walking hours are Monday-Saturday, 7:30 a.m.-9 p.m., and Sunday, 10 a.m.-6 p.m. The Gardens Mall is located at 3101 PGA Boulevard, Palm Beach Gardens.
About The Gardens Mall
The Gardens Mall is located one mile east of I-95 on PGA Blvd. in Palm Beach Gardens, Florida. The luxurious, 1.4-million-square-foot, super-regional shopping center features more than 150 world-class retail specialty shops and restaurants. It is anchored by Saks Fifth Avenue, Nordstrom, Bloomingdale's, and Macy's. The Gardens Mall is owned and managed by The Forbes Company. For more information about The Gardens Mall, call 561.775.7750 or visit the mall online at thegardensmall.com or floridaluxuryshopping.com.
About Jupiter Medical Center
A not-for-profit, 327-bed, regional medical center consisting of 207 private acute-care hospital beds and 120 long-term care, sub-acute rehabilitation and Hospice beds, Jupiter Medical Center is reimagining how to restore the community's health and wellness. Award-winning physicians, world-class partnerships, and innovative techniques and technology enable Jupiter Medical Center to provide a broad range of services with specialty concentrations in cardiology, oncology, imaging, orthopedics and spine, digestive health, emergency and pediatric services, lung and thoracic, women's health, weight management and men's health. For more information on Jupiter Medical Center, please call 561.263.2234 or visit jupitermed.com.