FARM CITY ECONOMIC LUNCHEON
An update on Palm Beach County's Agribusiness.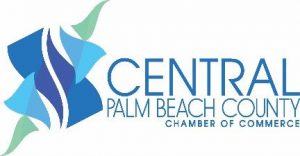 CENTRAL PALM BEACH (November 1, 2018)—  On Wednesday, November 14th, the Central Palm Beach County Chamber of Commerce will hold the annual Farm City Economic Luncheon in collaboration with by Western Palm Beach County Farm Bureau, Florida Farm Bureau, and the South Florida Fair. Keynote speaker, Matt Hoffman, President of Tellus, will be discussing the Tellus company, their productivity, and future plans. The luncheon will additionally provide a 2018 Agricultural Update.
Farm City is an annual event that brings together dignitaries, top executives, key business leaders & owners from across the county to discuss critical economic Agribusiness issues affecting Palm Beach County. At this Farm City Luncheon, boxes of locally-grown produce will be given away, courtesy of the farmers in the Central and Western Palm Beach region.
            The Farm City Economic Luncheon will take place at the South Florida Fairgrounds Expo East, located at 9067 Southern Blvd. from 11:00 a.m. until 1:30 p.m. Thank you to our sponsors: Florida Crystals, U.S. Sugar, Sugar Cane Growers Cooperative of Florida, the Wellington Community Foundation, Farm Credit of Florida, FPL, TKM Bengard Farms, Wells Fargo, and the Village of Wellington. For more information on this luncheon and future events, please visit the Central Palm Beach County Chamber of Commerce website at www.cpbchamber.com, or call at (561) 790-6200. Individual entry tickets are $35 and tables are $650.