FLORIDA PHYSICIANS TO RECEIVE MEDICAL MARIJUANA EDUCATION
Hundreds of Florida's physicians will gather for a day of education to explore the physiology of the endocannabinoid system, discover how medical cannabis can be used for pain relief and treat the progression of Alzheimer's disease.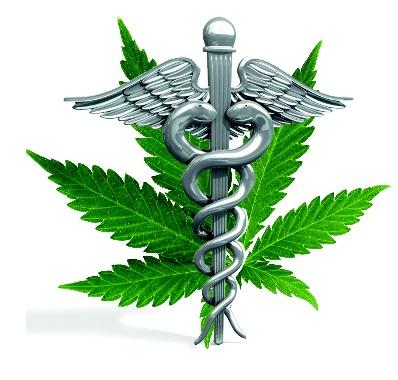 (Wellington, FL) – Florida-based Canna Holdings brings together an esteemed group of physicians, medical practitioners, attorneys and industry experts for the second medical symposium. Dustin Sulak, MD, Gregory Gerdeman, PhD, and Gregory Smith, MD, will be speak and present scientific research on how medical marijuana can benefit debilitating conditions such as pain and Alzheimer's disease. A group of Florida licensed attorneys will sit on a legal panel to discuss key points from Amendment 2 and potential liability issues.
Florida's own, Dr. Gregory Gerdeman commented on the symposium, "Most conferences don't undertake this type of educational event, even if they have great speakers. Too many cannabis educational conferences these days are primarily business shows, where you can pay sponsorship and get a podium spot billed as a thought leader. By hosting educational events with specific learning objectives, Canna Holdings is serving Florida's medical community and ultimately patients."
"Our goal for the symposium is to create an environment where physicians and medical professionals can learn about the science and research behind medical cannabis and the human endocannabinoid system," says Gregg H. Weiss, founder of Canna Holdings and event organizer. "Our symposium will confront the legal issues many Florida physicians are facing. Education is a key component to a successful rollout of the medical marijuana program in Florida. If physicians do not have the facts along with recent science and research, it will be nearly impossible for the projected 500,000 patients in Florida to have access to this medicine".
With the overwhelming passage of Amendment 2 and the current confusion on how the program will be implemented, physician education and legal guidance are critical.
Dr. Dustin Sulak, commented, "Thousands of patients and their doctors want to know how it's possible that one herb can safely and effectively treat so many medical conditions. The answer lies in the endocannabinoid system. Strangely, endocannabinoid physiology is omitted from almost every medical school curriculum – it's time for health care providers to discover what researchers know to be the one of the most important physiologic system involved in establishing and maintaining human health. I'm excited to be a part of the symposium that Canna Holdings has organized – it will ultimately benefit patients more than anyone else".
The symposium is scheduled for Saturday, March 11, 2017 at The Westin in Fort Lauderdale. Registration will begin at 8am and the event ends at 3pm. Tickets can be reserved prior to the event at CannaHoldings.com. Limited tickets are available for this exclusive event on a first come, first serve basis. Attendees have the option to purchase a CME Ticket with the ability to earn up to 6 AMA PRA Category 1 CME Credits provided at The AnswerPage.com
Canna Holdings organizes medical marijuana educational symposiums across the state of Florida. The company brings in the brightest and accomplished physicians and researchers to speak about medical marijuana, presenting the most up to date science and research along with attorneys and cannabis industry experts.
For press inquiries please contact Bianca Garza at bianca@cannaholdings.com or 813-892-3929
*Interviews with the presenters, panelists and attendees available upon request.