Travel with Terri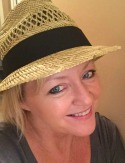 Story and Photos by Terri Marshall
I've seen a lot in my travels but sometimes in the most unexpected places I am completely surprised at what I find. This is exactly how I felt when I walked into the American Treasure Tour. Located just outside Philadelphia in Pennsylvania's historic Montgomery County, the American Treasure Tour is a collection of—well, everything. I've never seen anything like this place.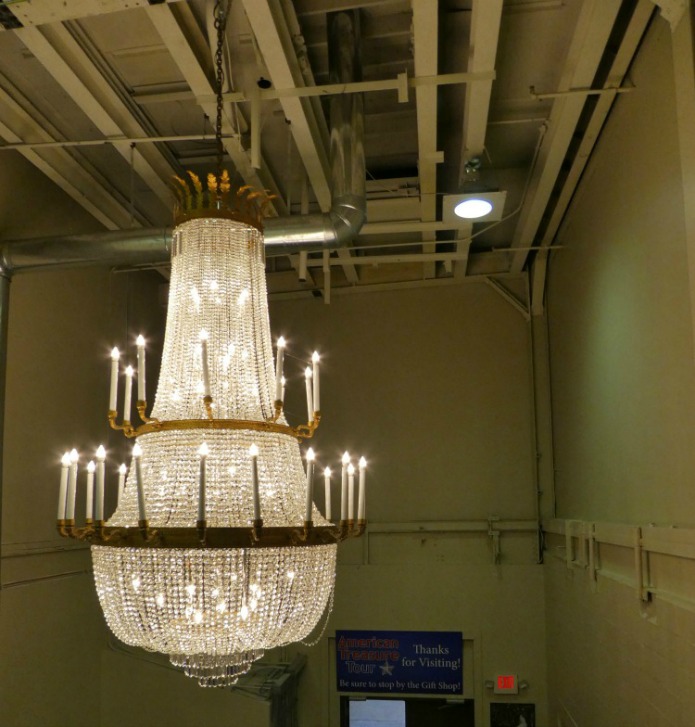 To say the exterior of American Treasure Tour is nondescript is an understatement. Located in a former B. F. Goodrich Tire plant, the American Treasure Tour occupies 100,000 square feet of factory space. And almost every square inch of it is filled with the most eclectic collection of memorabilia I've seen anywhere…EVER. Upon entering the former factory I was immediately struck by the décor. The walls were beige like most factory buildings but these beige walls were topped with an enormous sparkling chandelier from the Old Warwick Hotel in Philadelphia. And that was only the beginning!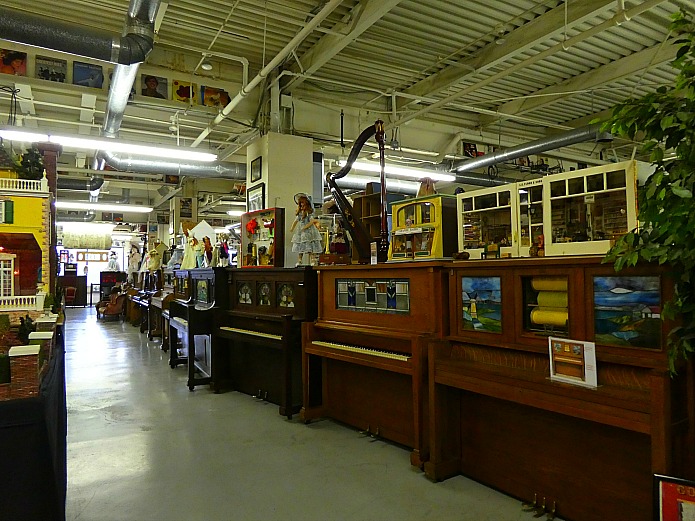 Nickelodeons, Music Boxes, Dance Hall Organs and more
Our tour began in the Mechanical Music Room where we were awed by one of the world's largest collections of mechanical musical instruments. Primarily from the early 20th century, there were stunning Nickelodeons, music boxes and dance hall organs—just to name a few. A massive miniature display depicting scenes from movies and random other things occupies another section of the space. We took some time to look for recognizable movie scenes: Star Trek, the Gremlins, Towering Inferno…I could go on for days. And, then at one point there was a bear playing a banjo—because, why wouldn't there be? As for housekeeping, kudos to Woody, age 84, who works Tuesday through Friday continually dusting the collection from one end to the other. The tour of the music room last approximately 40 minutes. And then it's off to the Toy Box.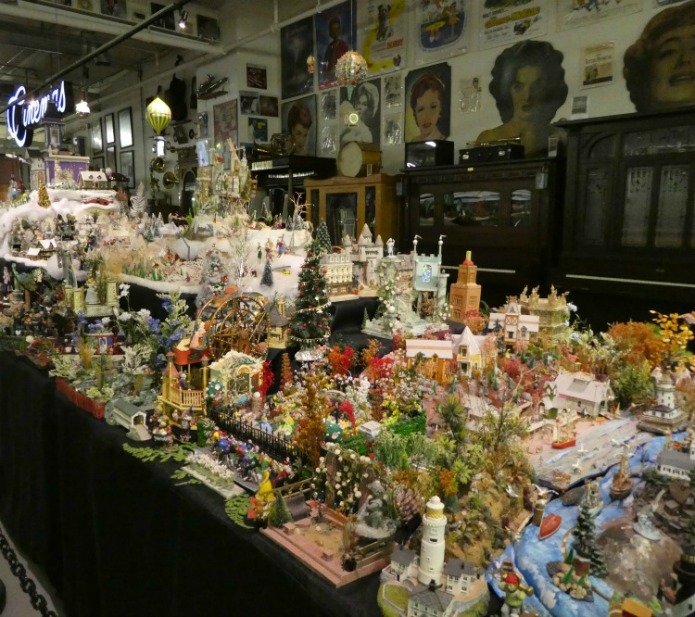 An Unforgettable Toy Box
The second part of the tour is a 50-minute tram ride through the Toy Box—100,000 square feet of Americana. Imagine the largest garage sale you've ever seen multiplied by about 1,000. We passed a castle made of 369,000 Popsicle sticks—it's in the Guinness Book of World Records. There's also a giant 15-foot women's high-heeled shoe. Throw in a collection of movie poster memorabilia, holiday decorations from every season and numerous creepy clown dolls for good measure: that might get you close to what awaits in the Toy Box. But wait, there's more (said in my best infomercial voice) the Toy Box is also home to a vintage car collection.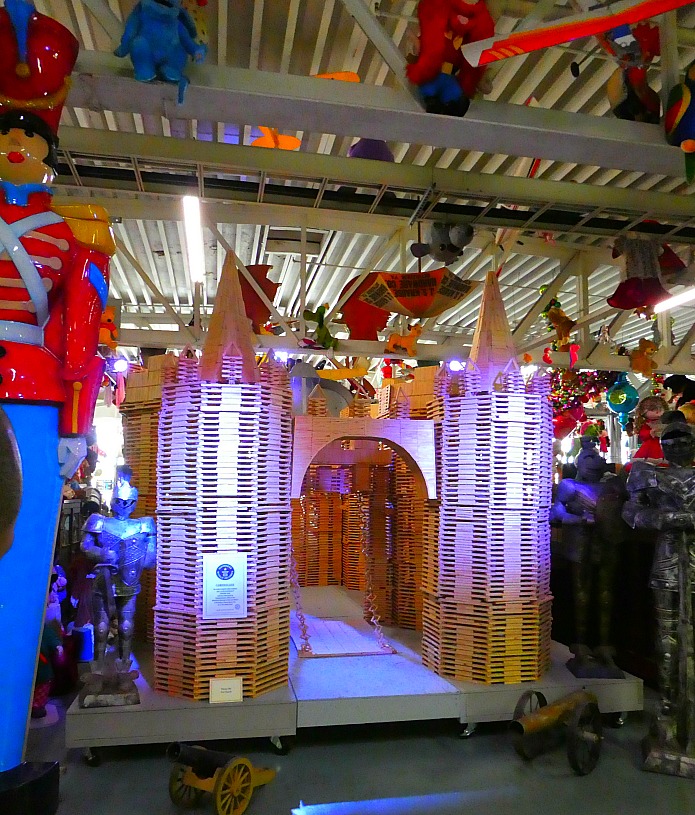 We rolled past a 1958 Studebaker Scotsman Station wagon, a 1914 Woods Mobilette, a 1926 Mack Truck with enclosed cage back, a 1914 Maxwell Sedan and a 1917 Nash-Quad truck—just to name a few. The collection is staggering with autos dating from 1901 to 1985.
As we rode through the collection, I nearly gave myself whiplash trying to check out everything. I'm certain you could take the tour every day for a year and discover something new every time. And what's amazing about this collection is that it belongs to one anonymous person.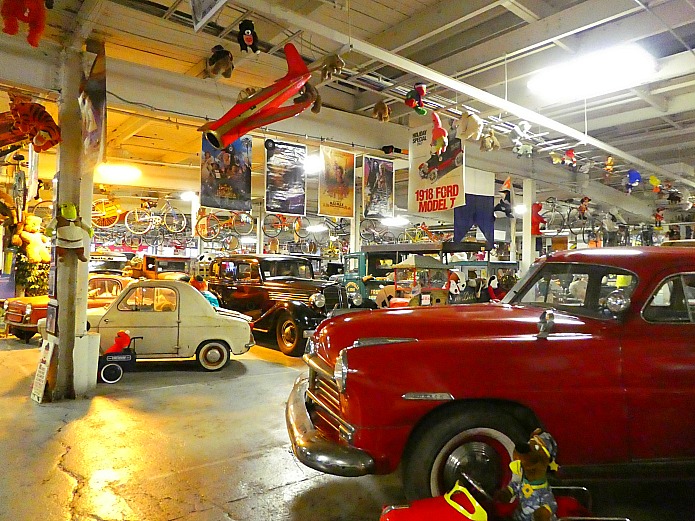 The American Treasure Tour offers private guided group tours Monday through Friday. It's open to the public on Saturday for self-guided tours in the music room and tram tours through the Toy Box. And it is a delight for all ages—even with those creepy clowns lurking about.
The Adventure Continues at Arnold's Family Fun Center
Occupying 200,000 square feet of space, Arnold's Family Fun Center has laser tag attractions, black light mini golf, a bowling alley, a massive arcade, bumper cars, Krazy Kars and go-karts. It's a place for kids of all ages.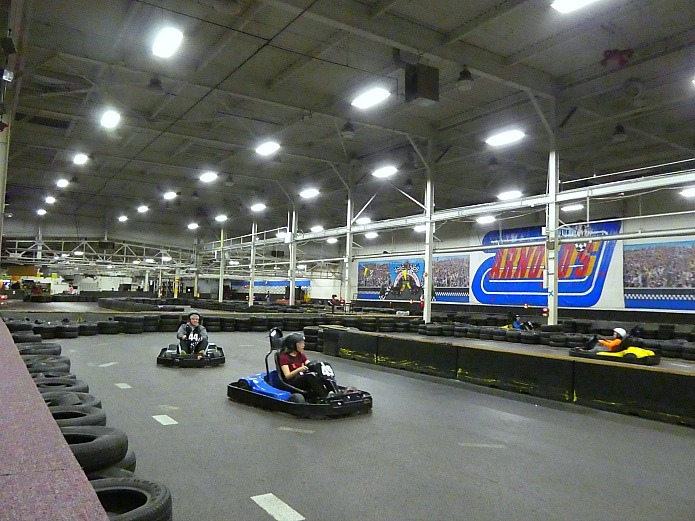 If you're brave enough, check out Area 2200. This permanent indoor laser tag experience is anything but typical. We were outfitted with laser guns (yes, sometimes people do give me weapons) and directed to a rickety elevator which transported us to the make-believe 13th floor. The door opened to a dark room filled with old lockers and all manner of other things that were about to make their presence known.
I'm not a fan of things jumping out at me. So when the zombies started appearing and my task was to shoot them before they shot me, I pretty much just screamed and ran—leaving my husband to take care of the monsters. Things got even creepier when I realized a live clown had entered into the mix. I survived, but only because the zombies didn't have real ammo.
If you survive the apocalypse, you'll need to re-fuel and Arnold's Bistro & Bar is the place to go. The menu has plenty of delicious options but I highly recommend the Philly cheese steak. And there's even a special Kids Corner menu for ages 10 and under for just $6.00 per meal. If you happen to visit on a Tuesday, kids eat free.
If you go
Montgomery County makes a great addition to a vacation in the Philadelphia area. In addition to the American Treasure Tour and Arnold's Family Fun Center, it's home to the King of Prussia Mall with 2,793,200 square feet of retail space. You can literally shop til you drop.
Staying in the suburbs of Philadelphia is easier on the family budget, too. An excellent lodging option is the Hilton Garden Inn Valley Forge/Oaks conveniently located within minutes of the American Treasure Tour and Arnold's and just 4.5 miles from Valley Forge and 25 miles from Philadelphia's center city.