AW Spotlight
US Building Inspectors
Bringing You Honesty and Accuracy
By Krista Martinelli
Having a home inspection done can be a delicate situation, whether you are the buyer, the seller or the realtor. Thank goodness for people like Patti Neri and her company US Building Inspectors.  Just about every single day the USBI professionals hear that their reports are "the most comprehensive inspection reports" that they (the buyers and realtors alike) have ever received.   It seems that everyone involved in the process appreciates the extra care and state-of-the-art technology that they bring to each inspection.
Owner Patti Neri explains that she truly has "empathy for the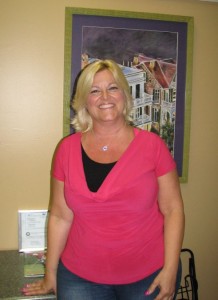 customer," knowing that buying a home is usually the biggest financial decision they will make in their lifetime. US Building Inspectors now has four inspectors and covers four counties (Broward, Martin, St. Lucie and Palm Beach – including all of the Glades – Pahokee, Canal Point and Belle Glade). Their reports are delivered the same-day, including photos with captions and arrows inside the pictures which point to any deficiencies. They also have a reputation for honesty and accuracy, which is so important in today's world of so many inspectors to choose from.
What's unique about US Building Inspectors?  "As the owner, I show up on almost every inspection job that we do," says Neri. She explains that the majority of inspection companies are sole proprietors – in other words, one-man operations. By having at a minimum, two inspectors, plus Patti, who is a licensed home inspector also, show up on the job, it enables the buyer, seller or realtor to freely ask questions. With many other inspection companies these days, it can feel like the inspector is too busy to answer a prospective buyer's questions when he is – for example – up in an attic trying to inspect, and their client is "full of questions." 
At US Building Inspectors, they like to provide immediate results to all parties involved at the end of the inspection, known as "the walkthrough." At a minimum, two of their four inspectors will take photos of any deficiencies or problem areas in the home. Then they will all "huddle" over the digital camera together to review the problems with the buyer and their realtor.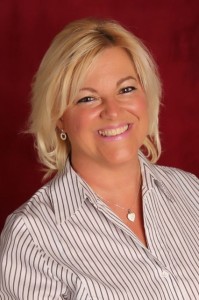 As Neri explains, there are plenty of "truck and ladder guys" in this business.  Required by law, they must be State-licensed, but not all inspectors are necessarily the most professional; some lack the software and come without the certification in different areas.  "They don't bring the innovative tools that we bring. We have the greatest software and we use tablets (computers)."  There are many people who make the mistake of going for the lowest price when it comes to having a home inspection done.  US Building Inspectors usually falls in the mid-range of the pricing. Those who look only for "cheap" usually end up paying, in more ways than one, later on for not getting an accurate and honest inspection in the first place.
Here's another reason that realtors, buyers and sellers love US Building Inspectors. "We are resourceful. Usually all of my vendors show up with me, so the sellers are inconvenienced to open up their home only one time. This is very uncommon in the industry for the inspectors to come with all of their professionals."  As a side note, a good synergy happens when, for example, various trade professionals and an inspector all show up at one place, at one time.
Customers seem very appreciative of the extra time that Patti Neri spends on the phone with them. "We always go above and beyond," she says.
Their Chief Inspector, Joel Perez, is licensed to inspect for termites and mold in addition to home inspections. According to Neri, "He has the gift of interacting with realtors, home owners and buyers." At the end of the inspection, he's able to deliver the message gracefully, not causing fear, but explaining the issues at hand.
The three other inspectors are also excellent. "They are family-men and well-loved in their community," says Neri.  They also are happy to have two part-time office staff to make operations run smoothly while the inspectors are out in the field. The company, over ten years old, continues to expand in terms of staff and territory.
Patti Neri's experience within residential and commercial industry began when she was just twelve years old. Her father was in the pest control industry and they visited a lot of pre-construction sites together. Being female in a mainly male-dominated industry never bothered Neri. "I've always been curious, studious, friendly and 'smarter than the average bear,'" says Neri. She combines her marketing and communications background with her grass roots start of knocking on doors with her dad.  She also enjoys public speaking and has enjoyed putting networking groups together in the past.  Today she's happy to be inspecting homes, as well as running the office. The diversity of her work keeps it interesting every day.
It's not uncommon for a business owner to call US Building Inspectors in need of a mold inspection because his employees have complained of not being able to breathe well when coming to work.  Business owners have called with the intention of wanting to prove their staff wrong about a mold issue.  There are many times when office staff members are complaining about terrible allergies that only affect them Monday thru Friday. When the US Building Inspectors find mold, it might be invisible to the eye; however, if a medium to high level of mold spores, i.e. the most known about toxic black mold (Stachybotrys) is discovered, immediate action is needed.  "A lot of people, especially realtors, hate the 'm' word," says Neri. "But if you don't disclose a problem that you discover exists, you are not doing what you were hired to do." 
As of recently, they have been doing more water quality testing than ever before.  Customers are especially concerned with levels of bacteria in Wellington, the Acreage and Loxahatchee.  If you are in need of water quality testing, give them a call at 561-784-8811.
US Building Inspectors enjoys being involved in our local community. They support the American Red Cross and Women in Distress, among other non-profits in our area.
Think of US Building Inspectors, next time you are in need of…
·         Home Inspections
·         Mold Inspections
·         Indoor Air Quality Testing
·         Windstorm Mitigation Inspections
·         Water Quality Testing
They are state-licensed and insured. They are true to their slogan, "Inspected Once, Inspected Right."
US Building Inspectors
"Inspected Once, Inspected Right!"
Wellington, FL 33414
Palm Beaches (561) 784-8811
Broward (954) 298-1128
Martin/ St. Lucie (772) 335-4259
Se Habla Espanol