South Florida Science Center and Aquarium Gala
The Tech Revolution: An Evening with Steve "Woz" Wozniak
WHO: South Florida Science Center and Aquarium along with honorary chairwoman Frances Fisher and chairwoman Elizabeth Gordon
WHAT: An elegant evening with world-class speaker Steve Wozniak,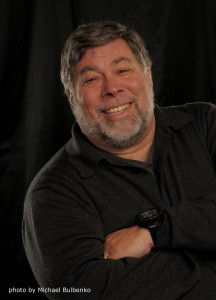 American inventor and co-founder of Apple Computer. Wozniak will discuss innovation and creativity, entrepreneurship, education, and his personal vision for the future of technology. In addition, the pre-event for the Gala will be held at the recently renovated and expanded South Florida Science Center and Aquarium – the first private event to be held in the space.  The blockbuster Titanic exhibit in the new Science Center space will serve as the backdrop for this very exclusive pre-party.
WHEN: Friday, April 4, 2014 at 6:30pm cocktail reception; 7:30pm dinner.
WHERE: The Breakers, Palm Beach
HOW MUCH: $600
WHY:  The mission of the South Florida Science Center and Aquarium is to open every mind to science through the strategic programming of interactive exhibits, engaging community-based camps and events.  Fo

rmerly the South Florida Science Museum, the new SFSCA just completed a $5 million expansion and renovation.  The SFSCA features more than 50 hands-on educational exhibits, 8,000-gallon fresh and salt water aquarium featuring both local and exotic marine life, a digital planetarium, Conservation Research Station, Florida Exhibit Hall and an interactive Everglades exhibit.
GENERAL INFO: For more information about the South Florida Science Center and Aquarium or for tickets or sponsorships for the upcoming Gala, please call Marcy Hoffman at 561-370-7738 or visit www.sfsciencecenter.org
Photo:  Steve Wozniak
Photo Credit:  Michael Bulbenko