April, 2018 – Tiptoe through the Tulips with Me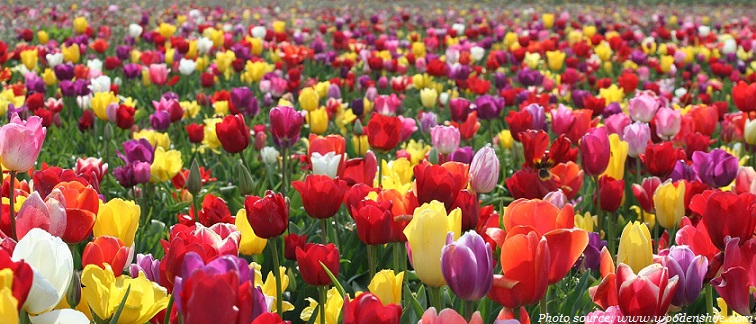 When was the last time you tiptoed through the tulips? Welcome to another fun month of articles from our talented writers, including Terri Marshall, who writes, "Celebrate the World's Friendliest Flower at these Tulip Festivals" and takes us all over the world. Check out "Travel with Terri."
And if you are need of a tasty dessert and some good laughs, check out our newest writers (and video stars) the Sweethearts by going to "Yummy Treats." We are pleased to have Real-Life married sweethearts Frannie and Dani, who are also Dessert Critics appropriately called 'The Sweethearts', add a little sweetness to Around Wellington with their playful, yummy weekly 3-5 minute dessert video reviews. Also, don't miss Frannie's well-supported "Argument for Rugelach," the article which accompanies the video.
This year one of our advertisers, That's Dancing, celebrates 20 years in business! Congratulations to owners Andrea LaMaina and Michele Walsh on their wildly successful dance studio, where over 800 students come to dance each week. Read our "AW Spotlight" story this month.
I'm so happy to report that our Cantankerously Yours writer Wendell Abern is now recovering from a frightening experience, which landed him in the hospital. He had a seizure and spent 17 days unconscious. He writes about it this month with "And You Thought I Couldn't Get Any Crankier – Part 1." There's a photo of him sneaking a Steak-n-Shake cheeseburger into the hospital too. Way to go, Wendell!
In "Cultural Corner," Angela Shaw lets us know what's going on over at the Society of the Four Arts. "Whether it's Drama, Art, Music or Literature that strikes your fancy—or all four—make this unique center your cultural destination all year-round," says Shaw. Check out "The Society of the Four Arts – Your Cultural Destination."
It's personally been a challenging month for me. But we press on. As Julie Andrews said, "Perseverance is failing 19 times and succeeding the 20th."
Wishing you a wonderful month! Please check out all of our other articles and latest press releases by going to AroundWellington.com.
Sincerely,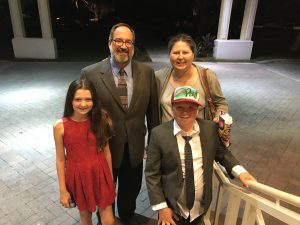 Krista Martinelli
Publisher/ Owner
AroundWellington
Celebrating 12 years!