Art After Dark to Feature Bold Voices, New Inroads: Short Films by Women Directors
Filmmakers jessica sanders and alexa lim haas discuss their award-winning work after the screenings; u.m. prof. christina lane will moderate the talk
WEST PALM BEACH, FL (May 10, 2018) – The Norton is delighted to present Bold Voices, New Inroads: Short Films by Women Directors, featuring recently released movies shown this past year at the Sundance and Tribeca Film Festivals. The screenings are set for 6:30 p.m. on June 7 during Art After Dark and will be followed by a talkback with the two of the four directors: New York-based Alexa Lim Haas, and L.A.-based Jessica Sanders. Christina Lane, Chair and Associate Professor of the University of Miami's Department of Cinema and Interactive Media, will serve as moderator. Admission to the Museum and to Art After Dark – which runs from 5 to 9 p.m. – is free.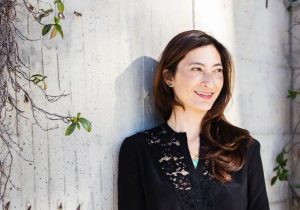 In celebration of undiscovered stories, unique perspectives, and women directors, the following films will be shown:
End of the Line, 2018, (14 minutes), directed by Sanders, a winner of both the Sundance and Cannes Young Director awards, premiered at the Sundance Film Festival and is adapted from author Aimee Bender's surrealist short story that explores power and its abuse via a tale about a man who buys a miniature man in pet store. The film stars Simon Helberg from TV's Big Bang Theory, and Brett Gelman from Netflix's Stranger Things.
Agua Viva, 2017, (7 minutes), directed by Haas, this animated short tells the story of a Chinese manicurist in Miami who attempts to describe feelings for which she doesn't have words. Filmmaker magazine named Haas one of this year's "25 New Faces of Independent Film."
Salam, 2018, (14 minutes), directed by Claire Fowler, is about a female Lyft driver navigating the night shift in New York City while waiting to hear life-or-death news from Syria.
The Fisherman, 2017, (15 minutes), directed by Ana A. Alpizar, tells the story of Tomas, a humble Cuban fisherman, who, for the sake of his family, needs to catch a fish on this night.
The evening's Art After Dark program also features: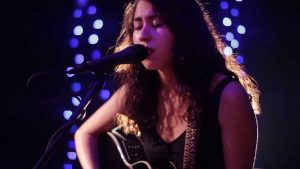 Singer-songwriters Lindsey Mills and Ella Herrera perform original folk, blues, and acoustic music accompanied by a light show.
Art Tour led by Miami-based artist Edouard Duval-Carrié
The artist leads an informal, 30-minute gallery tour offering unique perspectives on works in the Norton collection.
Art Workshop: What's a Photogram?
Find out! Make your own photograms using everyday objects.
Spotlight Talks: Art By Women
The talks focus on Sylvie Fleury's Skin Crime 6 and Grace Hartigan's Standing Figure.
For a complete schedule, visit www.norton.org/artafterdark.
About the Norton Museum of Art
Founded in 1941, the Norton Museum of Art is recognized for its distinguished holdings in American, European, and Chinese art, and a continually expanding presence for Photography and Contemporary art. Its masterpieces of 19th century and 20th century European painting and sculpture include works by Brancusi, Gauguin, Matisse, and Picasso, and American works by Stuart Davis, Hopper, O'Keeffe, Pollock, and Sheeler.
The Norton presents special exhibitions, lectures, tours, and programs for adults and children throughout the year. In 2011, the Norton launched RAW (Recognition of Art by Women), featuring the work of a living female painter or sculptor and funded by the Leonard and Sophie Davis Fund/MLDauray Arts Initiative. In 2012, the Norton established the biennial, international Rudin Prize for Emerging Photographers in partnership with Beth Rudin DeWoody, named in honor of her late father, Lewis Rudin.
In 2016, the Norton broke ground for a visionary expansion designed by architecture firm Foster + Partners, under the direction of Pritzker Prize-winning architect Lord Norman Foster. The project reorients the Norton's entrance to the main thoroughfare of South Dixie Highway, restoring the symmetry of the museum's original 1941 design, and includes a new 42,000-square-foot West Wing that doubles education space, and increases gallery space for the Norton's renowned collection. The transformation of the Museum's 6.3-acre campus will create a museum in a garden, featuring new, verdant spaces and a sculpture garden.
The Norton is located at 1451 S. Olive Ave. in West Palm Beach, Florida, and during construction through July 15, 2018, is open Tuesday, Wednesday, Friday, Saturday, and Sunday noon to 5 p.m. and Thursday, noon to 9 p.m., and is free to the public. Free parking and shuttle service is available at 1501 S. Dixie Highway. The Museum is closed on Mondays and major holidays, and will be closing for an extended period beginning on July 16 to complete interior construction and reinstall art. Reopening is scheduled for Feb. 9, 2019. For additional information, call (561) 832-5196, or visit www.norton.org.