Getting Ready for their 18th Season at That's Dancing
An Interview with Andrea LaMaina, co-owner of That's Dancing
By Krista Martinelli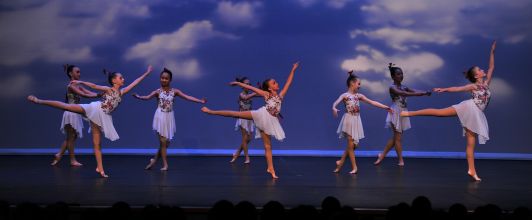 That's Dancing dance studio is going into their 18th season as fall approaches. I spent some time with Andrea La Maina, who co-owns the dance studio with her sister Michele Walsh.  I asked her about what's new at That's Dancing, one of the biggest and most successful dance studios in South Florida.  With over 850 students, the team of instructors has learned to be extremely well-organized and good at what they do. The owners Andrea and Michele treat everyone on their team like family. At the same time, they run their Lake Worth dance studio like it is perfectly orchestrated, from the first day of classes in the fall to the amazing three-day, 5 performance gala in the spring.
AW (AroundWellington.com): What classes are being offered this fall? 
TD (That's Dancing): Ballet, tap, jazz, modern, contemporary lyrical, acrobatics, hip hop/ funk, Latin.  Latin is the most recent addition and it is offered to children and adults. We also have a Young Dancers program for children ages 3 to 6.  The younger dancers are exposed to ballet, tap, creative movement and then at age 6, we also include jazz in their combination class.  After completing the young dancer program, these dancers are ready to progress to level 1 classes.
AW: When do classes begin this fall?  How do people register?
TD: Classes begin August 31st.  You may register in person at That's Dancing, or anytime online at our ThatsDancing.com website. New students are always welcome to come in and have a tour.  For the fall, we have registration days, Aug. 17th – 20th (Mon. – Thurs), from 3pm to 7pm and Saturday, August 22nd from 10am to 2pm. During these times, the faculty and staff are available to do young dancer shoe fittings.  All dance attire and shoes for the young dancer program are available for purchase.  We offer starter packages ranging in price from $116-$136 which includes dance shoes, leotard, tights, dance skirt, That's Dancing t-shirt and a dance bag.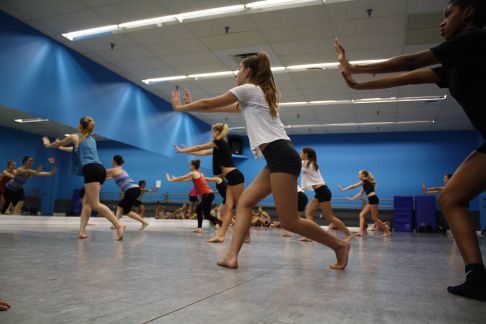 AW: How many dance teachers work for That's Dancing?  Tell us about them.
In addition to the owners who are active teachers, there are 9 faculty members, our office manager, Ms. Linda and our office assistant, Ms.Barbara.
It's exciting to us that both Jessica Pearl and Nicole Gonzalez were students of That's Dancing and members of our Fusion Force Dance Company before completing their college degrees and returning to work for us.  Ms. Jessica is the director of our Young Dancers Program.  Both "Ms. Jess" and "Ms. Nicole" teach all styles of dance from the young dancers to the most advanced students.  Nicole most recently danced with VEE Corporation and Sesame Street Live to playing the lead role of Elmo in the production: Elmo Makes Music.
Loren Foster has been teaching with us since 2002. She also teaches in the Palm Beach County school district as a dance teacher.
Katherine Lameyer Beukers has been teaching with us since 2008.  She teaches all disciplines and she is one of our acro specialists.
Lawrence Albright, aka Mr. Larry, is our Hip Hop teacher.  He joined us in 2008. He has been featured as an opening act for such artists as Nelly, Common, LilMo, and Fabolous.
Viky Smith joined That's Dancing in 2011. She is originally from South Africa. She specializes in ballet and also teaches jazz.
Erin Sinsley has been teaching with us since 2008; she also is the dance teacher at Seminal Ridge High School in Loxahatchee.
Our newest additions are Herbert Dingle and Kameron Bink. They both joined us in 2014. Kameron was a Top 10 Finalist on the hit show "So You Think You Can Dance". Since then, Kameron has had the opportunity to teach all over the world in countries such as Australia, South Africa, Germany, Spain, Iceland, Italy, Singapore and Switzerland.  In the coming season, he will be teaching acro, hip hop, contemporary and modern.  Herbert Dingle is a Dreyfoos High School graduate and has performed professionally in several ballet companies. He was also halftime performer for the NBA's Miami Heat/WNBA Miami Sol. In the upcoming season, he will be teaching many levels and disciplines.
About Andrea and Michele, the owners of That's Dancing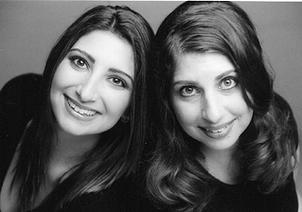 Andrea LaMaina specializes in tap.  I am trying to bring more awareness to the art form.  It started last year when we held the first SoFlo Tap Fest, which was a great success. Coming up on Aug. 21st & 22nd, we are hosting the 2nd SoFlo Tap Fest.  We have master tap teachers flying in from New York City and Los Angeles, among other locations.  This is a great, unique event, which culminates with a fun tap jam / rhythm rumble, with all faculty and students coming together through improvisation.  There are four different levels of training in the festival enabling us to accommodate beginners through pre-professional dancers.  See our That's Dancing website, and you can register through the portal.  "It's really exciting because there's really nothing else like this in South Florida."  We have dancers coming from Melbourne, Tampa and Miami.  We even have some students who come in from Georgia for this event.  So Danca, a major dance wear company, sponsors the event.  "It's something that I'm really proud of."
Andrea is the past President of Dance Masters of America, Florida Chapter 2 and holds a BFA from Towson University. She is also the President of "The Young Dancer Foundation of South Florida, Inc." a non-profit 501(c) (3) organization that accepts charitable, tax deductible donations to benefit talented young dancers.
Michele Walsh holds a BA from the University of Miami and a M.ed. from Temple University in dance education.  Previously, Michele was performing arts department chair at the Purnell School in Pottersville, New Jersey and has danced professionally with the Red Bank Ballet Company and the American Repertory Theatre. She has performed as a lead dancer for the band The Beat Club, known for the song "Security", in live concerts throughout South Florida.
Special Back to School Event on August 8th in Wellington
A special WPTV Back to School event will be held on Saturday, August 8th at the Mall at Wellington Green, and That's Dancing is the only dance studio who was invited to perform.  That's Dancing will also have an information table there at the event. Our dance performance is scheduled for noon, near the Food Court area.  The event runs from 10am to 4pm. For more information, read about this WPTV event.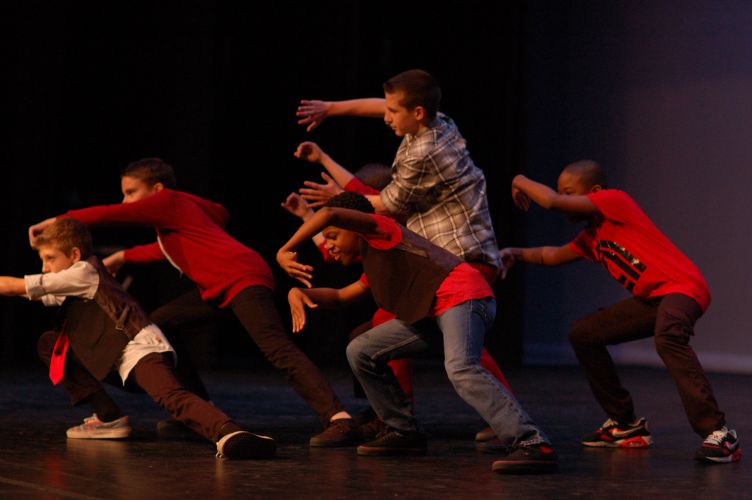 AW: Are you starting to see more boys signing up for dance?  If so, why?
TD: The environment here fosters it, making it acceptable and not intimidating for boys to participate. Having male faculty members as role models is also a key factor.  These shows like Dancing with the Stars, So You Think You Can Dance, and America's Got Talent help generate interest as well.  They are bringing dance back to the mainstream, making it more comfortable and acceptable for boys to dance.  We have boys' hip hop classes which are strictly for boys and offer boys other all the other options as well.  Our young male dancers bring a different kind of energy to our studio.  I feel good that there's a place for boys to come here and express themselves artistically – I think it's awesome!
AW: What's great about That's Dancing, in your opinion?  What makes it unique?
TD: We have faculty that are dedicated.  All of our faculty members are involved in this huge collaborative effort. Everyone takes ownership of their role.  They genuinely care about our school – they genuinely care about our students.  The people I surround myself with reflect positivity, a great work ethic and a willingness to be part of a team.  That is the reason why we're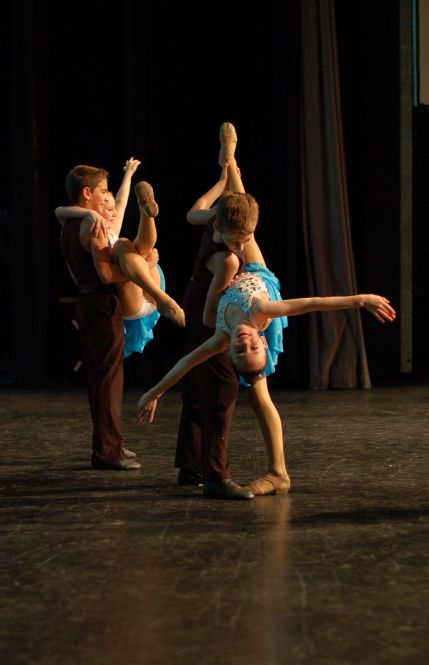 successful.  No one is trying to overshadow anyone else.  We are all trying to work toward the same goal.  We all support each other.  Everyone is on board with the philosophy of the school.  Our mission is to give individual attention and teach the proper technique in a warm and friendly atmosphere.  The development of the dancers is guided by the teachers – you carry these things you learn through your life.  That's why many of our dancers graduate and come back.  We want people to be happy when they come here.  The kids make lifelong friends at That's Dancing. The faculty and staff do too.
AW: What's the most rewarding thing for a dance teacher to see?  To hear?
It's rewarding when students achieve a goal that they have set for themselves or do something they didn't think they could do.  Any sort of growth – technical or mental – is extremely rewarding to us.
Sometimes you don't need to "hear" it. Sometimes a seven-year-old will come to you and hand you a homemade card, and it can make your whole week.  Or a teenager giving you a personal message on your answering machine about why you have made a difference – that's a wonderful thing too.
AW: Tell us about the Fusion Force Dance Team.  How many dancers are on the team? When are the try outs?
Last year we had 65 on the team.  Auditions happen in July. Dancers need to be proficient in ballet, tap, jazz, and modern and possess a strong desire to perform.  Ask for more information at the desk at That's Dancing.
AW: Tell us about the course of the year.  It begins with practicing in the fall, followed by choreographing for the show, beginning in January, right? 
TD: We are always working on technique throughout the year.  We start choreography for our show at the end of January.  But we still always remember that we are working on technique.  It's not all about the memorization of steps.  It's about working to become a better artist, a better technician.  That's the fun thing about performing – the artistry of it.
Being able to have students tap into that inner artist and push themselves creatively.  Our dance gala is usually at the end of May or beginning of June.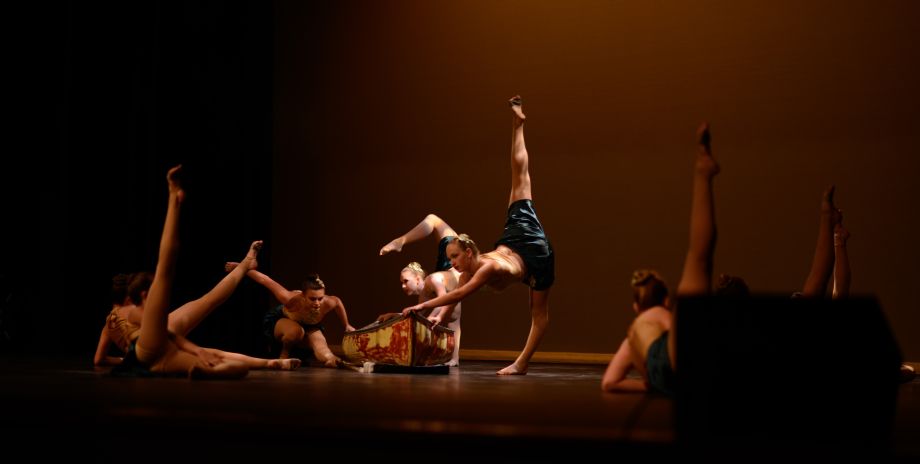 AW: How do you pick the songs for the gala?  Do the teachers do their own choreography for each dance?
TD: Each faculty member is given a lot of creative freedom.  We don't stifle their creativity.  At the end of the day, they are all artists.  We are continuing to grow and evolve as artists and as choreographers.  Michele and I think it's important that they have that creative freedom.  This also might be why we're successful – we allow our teachers to have creative freedom.  We are all growing, all learning, all evolving.  We are constantly learning from each other.  Yes, the teachers do the choreography for their own dance classes. They also select the costumes.
"We don't want to step in and decide what is going on in our teachers' creative process.  We want it to grow organically," says Andrea LaMaina.
"Come see us and take a tour," says "Miss Linda," the Office Manager. "It's a family-friendly atmosphere here."
*** 
That's Dancing
6169 Jog Road, A-15
Lake Worth, FL33467
Stop by and Say Hello!
(561) 642-9677
Check out our video!
Here's what's going on at That's Dancing, where you can strive to be your very best under the direction of top-notch instructors.  Watch the video!