August 2018 Events at the Palm Beach Zoo
WEST PALM BEACH, Fla. — Palm Beach Zoo is announcing the following special events and promotions for August 2018:
SUMMER SAFARI $AVING$ = PAY ONCE, VISIT *FREE* ALL SUMMER through September 30, 2018. When you buy any full price daytime admission you'll get FREE UNLIMITED RETURN DAYTIME VISITS thru September 30, 2018. CLICK THE LINK FOR FULL SUMMER SAFARI $AVING$ DETAILS —> palmbeachzoo.org/summer-safari-savings-2018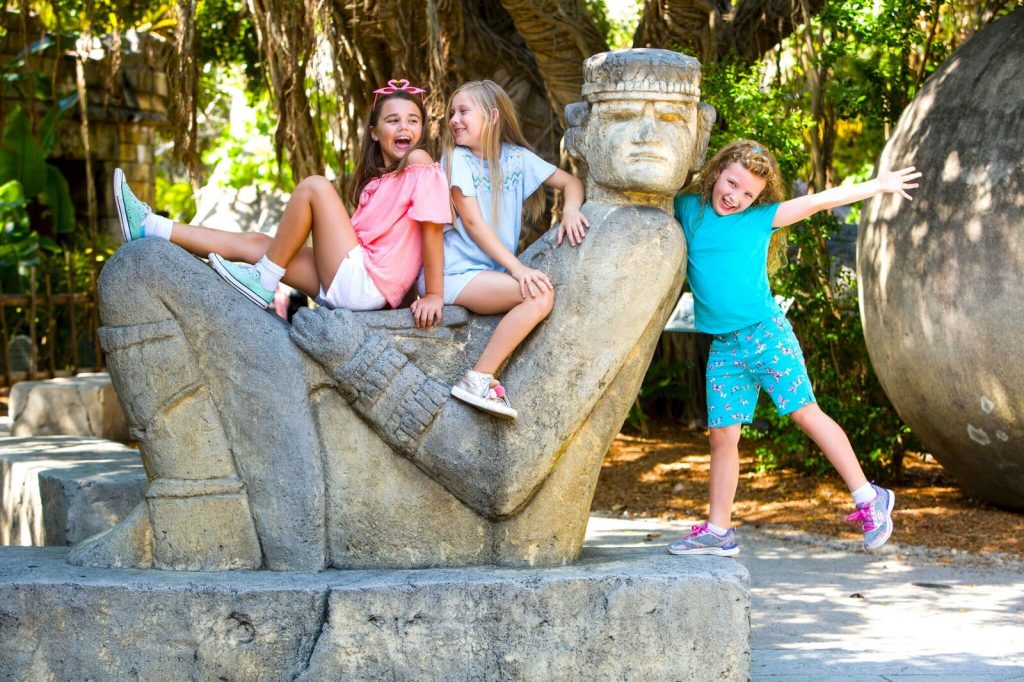 Safari Nights: Friday, August 3, 4:30p-9:00p
THE ZOO COMES ALIVE for our FINAL Safari Nights of the 2018 summer season, sponsored by FPL Connect #FPLSolarNow! https://www.palmbeachzoo.org/safari-nights-2018
GET YOUR COSTUMES READY: **Children wearing pirates or sci-fi themed apparel (t-shirts, costumes) get $5 OFF ADMISSION. As far as we're concerned superheroes are sci-fi too!**
The whole Zoo is open to explore as you join us for non-stop family entertainment! Family-friendly entertainment includes up-close animal encounters, face painting and kids DJ, crafts and more! Plus, cool off in the waters of our Play Fountain!
Shiver me timbers… Captain Jack and his mateys will be makin' landfall at the Zoo. Plus, there's an intergalactic visitation from Luke's father and more space villains! LET'S ZOO THIS!
Admission Prices:
Zoo members get in FREE!
Non-Member prices:
Adult (ages 13+) $19.95
Child (ages 3-12) $13.95
Toddler (ages 0-2) Free
Senior (ages 60+) $17.95
Food Truck Safari: Saturday, August 11, 4:30p-9:00p
Food Truck Safari is sponsored by FPL SolarNow™! Explore the whole Zoo while you enjoy great eats from some of Palm Beach County's best gourmet food trucks. There's live music, a cash bar, and a local brewery tap-takeover. https://www.palmbeachzoo.org/food-truck-safari-2018
Roar & Pour: Saturday, August 25, 4:30p-9:00p
Palm Beach Zoo closes out the summer Roar & Pour series with a swampy tribute to Creedence Clearwater Revival and John Fogarty by the band GREEN RIVERS! The whole Zoo is open to explore with Roar & Pour admission starting at 4:30pm. The Tiki Bars open at 5:00pm with beer, wine, frozen drinks, and a local brewery tap-takeover tba ! This year, to better serve you, food will be served at the Tropics Cafe Snack Window opening at 5:00pm with burgers, dogs, plus a San Fransisco inspired item in tribute to CCR. https://www.palmbeachzoo.org/roar-and-pour-2018
Book a Behind-the-Scenes Animal Experience
Get up close and personal with the coolest animals in the world when you reserve your once-in-a-lifetime and exclusive experience! Meet capybara sisters, Wilbur the sloth, koalas Oz & Katerine, Aldabra tortoises, Giant anteaters, try our 'creepy cool' reptile experience, or mingle with flamingos! BOOK YOUR UP CLOSE AND PERSONAL ANIMAL EXPERIENCE TODAY! http://www.palmbeachzoo.org/animal-experiences
Education Events
LAST CHANCE TO REGISTER FOR Summer Zoo Camp thru August 10
Come for one week or the entire summer from 8:30am-4pm! Each week offers a unique wildlife theme featuring zoo keeping activities, behind-the-scenes tours, scavenger hunts, enriching conservation education activities, & interactive fountain time. Enjoy up-close animal encounters, animal exhibit visits, crafts, games, and much more! https://www.palmbeachzoo.org/zoo-camp
Girl Scout Badge Programs are Back!
Is your Girl Scout looking to fulfill badge requirements? Then come have a wild time at the zoo, and earn a badge too! In partnership with the Girl Scouts of Southeast Florida programs are available for Daisies, Brownies, Juniors & Cadettes. Badge Workshops & Journeys may include animal encounters, behind the scenes tours, guided ground tours, crafts, themed activities, and admission to the zoo. Overnight programs include up-close animal encounters, a nocturnal tour, crafts, themed activities, pizza, and a continental breakfast. All programs meet badge requirements. Pre-registration is required. https://www.palmbeachzoo.org/gssef
About the Palm Beach Zoo & Conservation Society
The Zoological Society of the Palm Beaches is home to over 550 animals and exists to inspire people to act on behalf of wildlife and the natural world. We advance our conservation mission through endangered species propagation, education and support of conservation initiatives in the field. Our commitment to sustainable business practices elevates our capacity to inspire others. The Palm Beach Zoo & Conservation Society is located at 1301 Summit Boulevard in West Palm Beach, Florida. The Zoo is open from 9 a.m. to 5 p.m. every day, except Thanksgiving and Christmas. For more information, visit www.palmbeachzoo.org