The Alliance of Women Executives (AWE) is a local nonprofit founded in 2016 with the mission of bringing like-minded women together to share business experience and knowledge as well as promote higher education for the next generation of women through academic scholarships of $1500.  These scholarships are awarded to young women graduating from a Palm Beach County high school and continuing their education locally at FAU or PBSC. "In our first year AWE offered 1 scholarship, that young woman was offered a full scholarship outside Palm Beach County making her ineligible for an AWE award. In our second year we awarded 4 scholarships, last year 12 scholarships were awarded and this year there were 20 scholarship recipients. We are deeply grateful to our donors, members and our community for their support," says Vicki Tate, President and Founder.  
The members of AWE meet monthly, currently via Zoom, to network as well as offering Dinner With Friends.  Dinner With Friends, hosted by Vicki Tate at her home,  is a time for members, future members and donors to get to know one another on a more personal level and explore common interests while turning professional acquaintances into friendships. The relationships formed combined with our philanthropic vision are what makes AWE and our scholarship program succeed. Dinner With Friends will resume when it is safe to do so.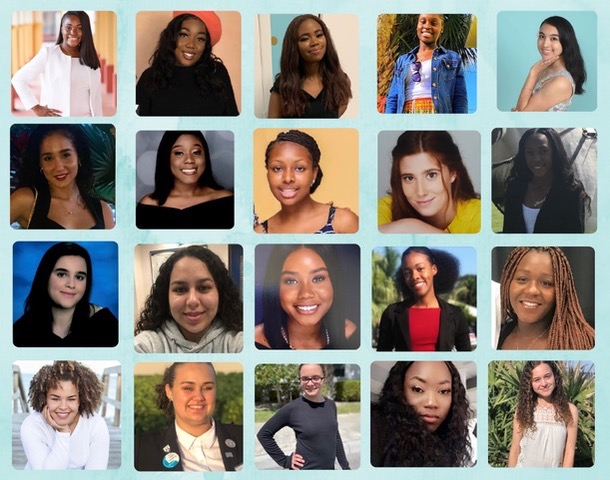 Each year AWE has invited these young women and their families to a Scholarship Awards Dinner to celebrate their academic successes. This year that event transitioned to an online Zoom celebration on June 23rd. We are proud to honor these exceptional students, they are part of the future of Palm Beach County. Scholarship winners are showcased online on AWE's Facebook page,
www.facebook.com/AWEofPalmBeach
  in a series we call "In Their Own Words".