Travel with Terri
Story by Terri Marshall
Is New York City in your holiday travel plans? If so, head uptown to Harlem for some seriously delicious soul food. Harlem is trendy these days and restaurants of every variety are popping up all over this historic Manhattan neighborhood. But Harlem's soul food restaurants provide a taste of the neighborhood's original cuisine—a taste of the comfort foods that sustained its traditionally African-American community before the Harlem Renaissance.
Dating back as far as 1492, soul food's origins are deeply rooted in slavery. Less desirable meats—pig feet, ham hocks, chicken gizzards, chicken wings, turkey necks, and pork fat—were left for the slaves who turned those lemons into lemonade. Today, soul food dishes include fried chicken, ribs, collard greens, potato salad, cornbread, macaroni and cheese, smoked ham hocks and a whole bunch of other delicious delights.
In the USA, soul food first appeared south of the Mason-Dixon Line. As record numbers of African-Americans relocated to New York's Harlem neighborhood, they brought soul food with them. You'll find some of the best soul food in Harlem at these restaurants.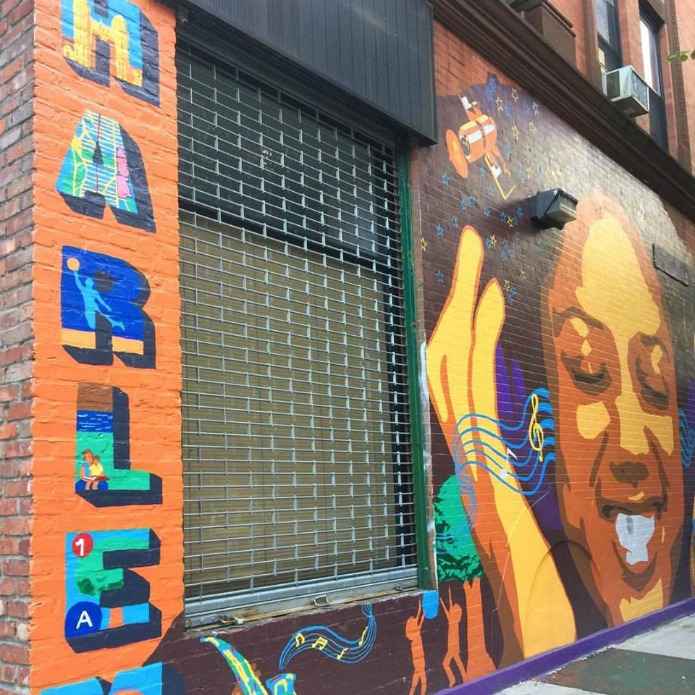 Sylvia's Restaurant
Serving up delicious helpings of soul food since 1962, Sylvia's is often referred to as the "Queen of Soul Food" and the place to experience a rocking Sunday gospel brunch. Founded by Sylvia Woods and still owned by the Woods family today, Sylvia's has a back story as sweet as its peach cobbler.
Sylvia came to Harlem in 1944 and began a waitressing job at Johnson's luncheonette. Recognizing her entrepreneurial spirit, Mr. Johnson sold her the luncheonette—a purchase that required Sylvia's mother to mortgage her farm for the money.
Today that former luncheonette is an iconic Harlem restaurant serving up some of the best smothered fried chicken, sweet potato pie, lima beans, greens and every other form of soul food you crave. There's a sassy side to Sylvia's and you can taste it in her world-famous BBQ ribs coated with Sylvia's Sassy Sauce. You'll find all the goodness at 328 Malcolm X Boulevard.
Amy Ruth's
If there's a line out the door when you arrive at 113 West 116th Street, get in it and wait. It's worth it to taste the chicken and waffles—or as they're named on the menu, the Reverend Al Sharpton. If Reverend Sharpton isn't your thing, try the President Barack Obama—fried, smothered, baked or BBQ chicken. And there's always the Al Roker—boneless short ribs of beef. You'll find a host of other legendary African-American's listed on the menu with equally legendary entrees attached to their names.
Named for his beloved grandmother, Carl S. Redding opened Amy Ruth's in 1999 on Mother's Day. Carl spent his childhood summers at her home in Alabama where he chose to hang out in the kitchen and help with the cooking. He shucked corn, peeled field peas and rolled out biscuit dough with a broomstick. Carl also learned the great skill, love and care Amy Ruth put into her dishes—the soul of the soul food.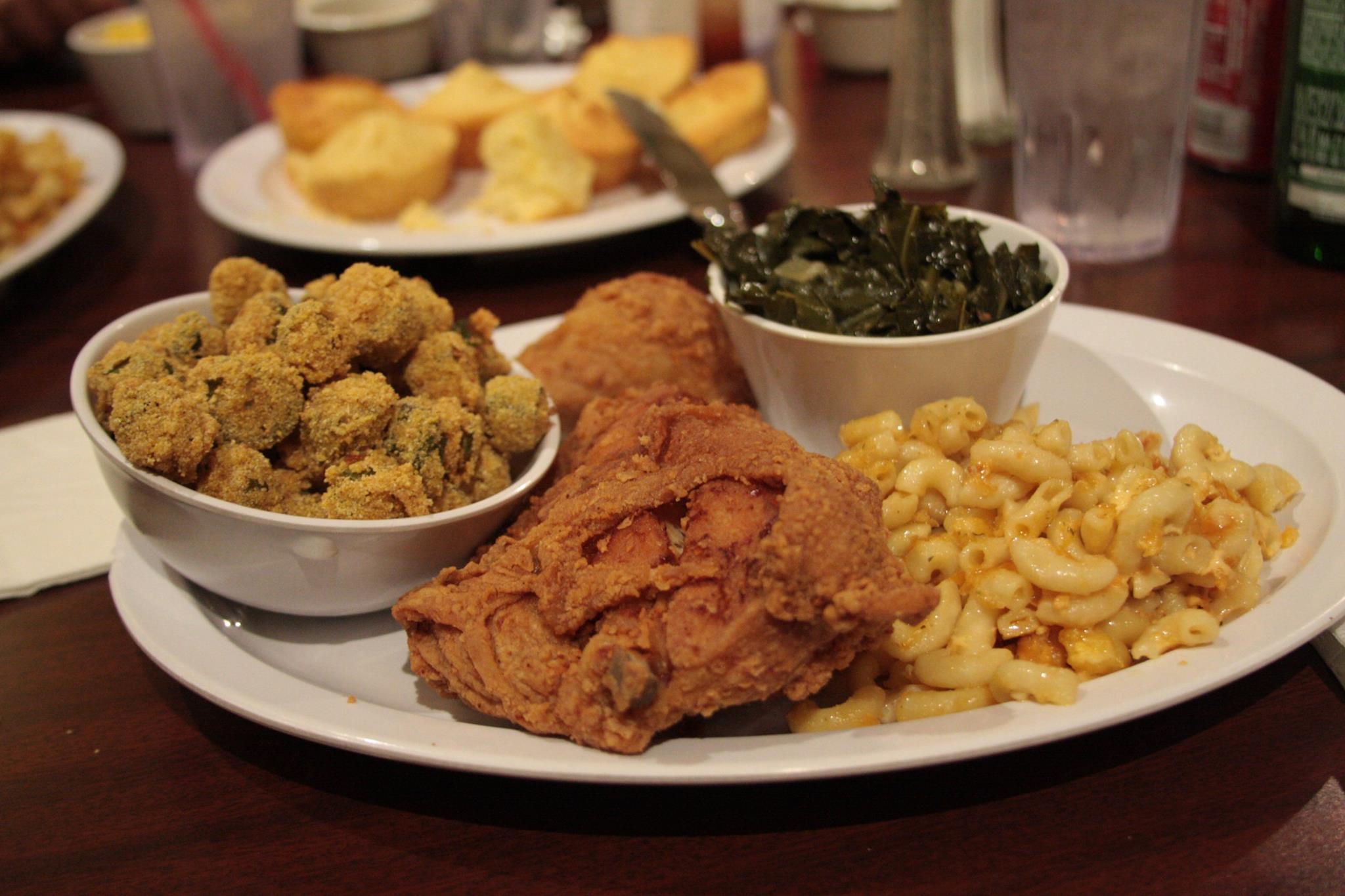 Miss Mamie's SPOONBREAD Too
Throughout her versatile career in food and fashion, Norma Jean Darden has been a Wilhemina model appearing in a host of fashion magazines including Vogue, Harper's Bazaar and Essence—just to name a few. She also co-authored the book, Spoonbread and Strawberry Wine, Recipes and Reminiscences of a Family, with her sister, Carol. The best-selling cookbook includes family recipes handed down for generations. Those recipes are the foundation for her company SPOONBREAD, INC. which includes SPOONBREAD CATERING, New York's largest African-American owned catering company and—lucky for us—Miss Mamie's SPOONBREAD Too at 366 West 110th Street.
With a menu as diverse and delicious as SPOONBREAD's it's difficult to choose just one entrée. Try former President Bill Clinton's favorite: the Miss Mamie Sampler. You'll get a taste of shrimp, short ribs and chicken. Pair that with a stellar selection of side dishes like grits, candied yams, mac & cheese or cornbread stuffing and you won't be hungry for days.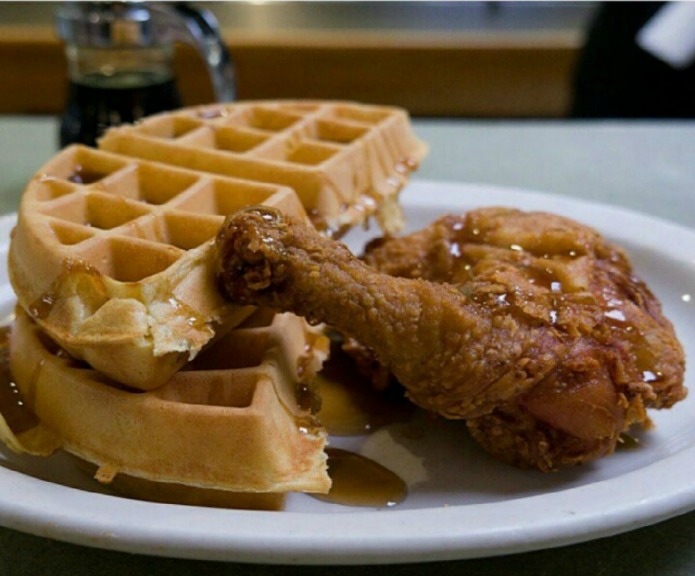 Melba's
As founder Melba Wilson says, "I was born, bred and buttered in Harlem." After cutting her restaurant chops by working at Sylvia's, Rosa Mexicano and Windows on the World restaurants, Melba chose to open her own eatery in the community that raised her.
Located at 300 West 114th Street, eating at Melba's is like going home for dinner. Housed in a comfy retro-style setting, Melba's offers elevated soul food with innovative "Comfortizers" like Melba's Spring Rolls: rice, black-eyed peas, collard greens and cheddar cheese in a spring roll wrapper. On the menu you'll find a wide variety of salads under the "Healthy Comfort" selections. And going to the heart of soul food, Melba's southern fried chicken and eggnog waffles with strawberry butter and maple syrup were a winner on "THROWDOWN! with Bobby Flay"—yes, they're that good.