Brianna Castaldi, Wins State Golf Championship
Palm City, Florida, June 28, 2017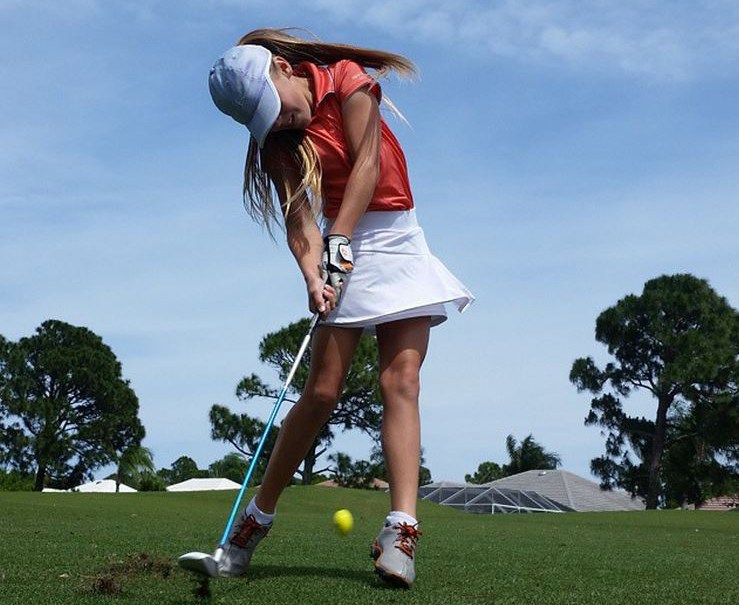 Brianna Castaldi, 12, of Port St. Lucie, FL, recently won the prestigious Florida State Golf Association, Girls' Junior Amateur Championship, ages 12 and under. The Championship was held on Tuesday and Wednesday, June 27 and 28, at The Oaks Club in Sarasota FL. Castaldi won the 18-hole event by a 5-stroke margin, recording rounds of 36 and 37, for a two-day total of 73. Finishing second was Eliza Kodak, of Naples Florida. Kodak's two-day total was 78.
"It has been so enjoyable working with Brianna over the last seven months and to see her progress and hard work be rewarded ", said her golf coach, PGA Master Professional, Kevin Perkins, who operates his Golf Academy at The Evergreen Club in Palm City. Perkins went on to say, "this is such a big win, anytime you can win a state championship in the very competitive environment that Florida has to offer, it is substantial and a big thrill. It has also been such a pleasure to work with Brianna's parents as well. Wendy and Randy have been so instrumental and so supportive of all the changes and areas we are addressing to help Brianna continue to improve as a player. Anytime you win a state championship, it is very significant", Perkins concluded.
For more information about Brianna Castaldi, please contact the Kevin Perkins Golf Academy, by visiting their website at www.kevinperkinsgolfacademy.com or call 561 301-3783.