PALM BEACH TECH HACKATHON COMING TO SOUTH FLORIDA SCIENCE CENTER
Three-Day, Around-the-Clock Competition To Benefit Palm Beach County School District
(West Palm Beach, Fla.) – The Palm Beach Tech Association and the South Florida Science Center and Aquarium are teaming up to host the 2nd Annual Palm Beach Tech Hackathon, a three-day event where teams will create a project to be presented to a panel of distinguished judges. The goal is to advance coding technical proficiency and enhance job prospects among county residents.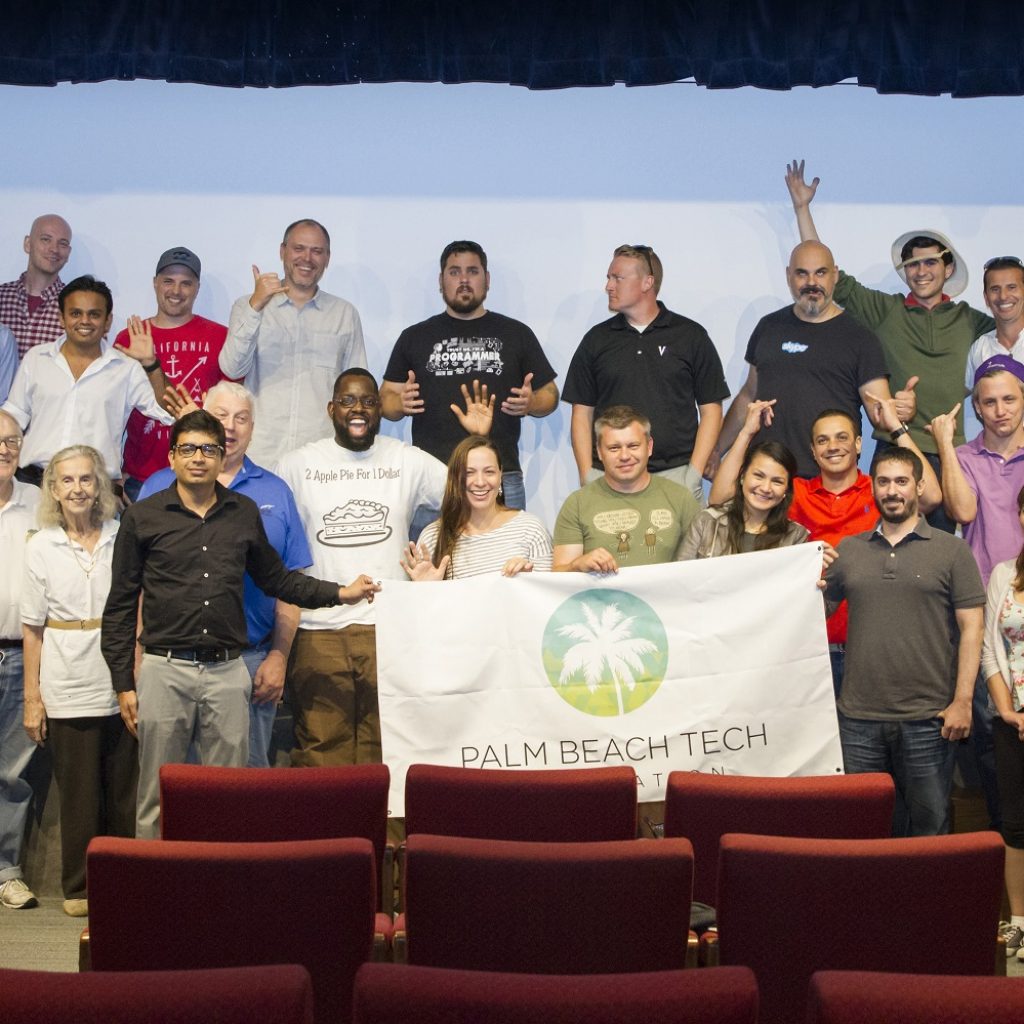 Scheduled for February 23-25, the event is intended to serve the Palm Beach County community, especially the Palm Beach County School District's schools, students and families by partnering with the STEM Education Council.
Teams of engineers, designers, developers and project managers will compete for the chance to win a combination of cash and in-kind prizes. Potential projects will be¬ presented at the Friday kickoff. The spontaneity of the projects, as well as the time limit, creates a sense of urgency and collaborative environment conducive for great hacking, where intelligent minds with shared interests come together.
The panel of judges and coaches will be comprised by local experts in the tech industry. Jeri Muoio, Mayor of West Palm Beach, will speak at the event, along with Lew Crampton, President and CEO of the Science Center; Dan Cane, President and CEO of Modernizing Medicine; and Dr. Pete Licata, Assistant Superintendent of Choice and Innovation at the School District of Palm Beach County.
"We're pleased to partner with Palm Beach Tech for the second year to inspire this coding competition," Crampton said. "The smart phone apps many of us use daily are run by the lines of code, so it's an integral part of our everyday life. This annual event allows us to encourage the contestants' talents while spreading appreciation for coding throughout our region."
Florida Power and Light and the South Florida Science Center and Aquarium are the presenting sponsors for this event. Other sponsors include the Achieve Agency, Dedicated IT, Digital Resource, Hello Labs, Levatas, Nebular, Neo4j, Red Pepper Group, The School District of Palm Beach County, Script Sender, The Silver Logic, and VXIT.
"There is no better way our Tech Community can give back than to support the education of our next generation of innovators," said Joe Russo, Executive Director of the Palm Beach Tech Association.
The Kickoff is set for Friday at 6:00 p.m. at VXIT in West Palm Beach's Warehouse District, with the Hackathon commencing at the Science Center on Saturday at 9:00a.m. and running continually through judging on Sunday at 10 a.m. Registration is open online at https://palmbeachtech.org/hackathon/. Contest rules apply. Science Center guests are encouraged to observe the competition and learn more about computer coding with on-site educators and local vendors.
###
About the Palm Beach Tech Association:
The Palm Beach Tech Association is a non-profit 501(c)6 membership association Building the Palm Beaches into a Tech Hub. As a countywide trade association, Palm Beach Tech promotes industry growth by working with business groups, educational institutions, and government entities to support the goals of member companies. The core focus is fixed on producing long-term economic impact by attracting new business, supporting startups, and building the talent pool.
About the South Florida Science Center and Aquarium:
The mission of the South Florida Science Center and Aquarium is to "open every mind to science" and the indoor/outdoor venue features more than 100 hands-on educational exhibits, a 10,000 gallon fresh and salt water aquarium- featuring both local and exotic marine life, a digital planetarium, conservation research station, Florida exhibit hall, Pre-K focused "Discovery Center," an interactive Everglades exhibit and the 18-hole Conservation Course – an outdoor putting course with science-focused education stations. For more information, call 561-832-1988 or visit www.sfsciencecenter.org. Like the South Florida Science Center and Aquarium on Facebook and follow them on Twitter and Instagram @SFScienceCenter.
The South Florida Science Center and Aquarium is located at 4801 Dreher Trail North in West Palm Beach and is open Monday – Friday from 9 a.m. – 5 p.m., and on Saturday and Sunday from 10 a.m. – 6 p.m. Admission to the South Florida Science Center and Aquarium during Astronaut is $16.95 for adults, $12.95 for children ages 3 to 12 and $14.95 for seniors aged 60 and older. Science Center members and children under 3 are free. Planetarium shows and mini golf are not included in general admission pricing.