CENTRAL PALM BEACH COUNTY COMMUNITY FOUNDATION ANNOUNCES GUEST SPEAKER AND OPEN NOMINATIONS FOR THE 7TH ANNUAL WOMEN OF WORTH (WOW) AWARD LUNCHEON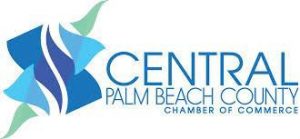 PALM BEACH, FL – The Central Palm Beach County Community Foundation is hosting its 7th Annual Women of Worth Award Luncheon, presented by MercantilBank. The event will be held at the prestigious Eau Palm Beach Resort & Spa on Friday, March 2, 2018, highlighting women making a difference in Palm Beach County.
This year's Guest Speaker is Ellen Latham, Partner & Founder of Orangetheory Fitness. With more than 40 years in the fitness industry, a masters degree, and fitness certifications, she has built a billion-dollar brand out of a lifelong passion. Ellen's no-nonsense approach whips devoted fans into shape, both in life and the fitness studio. Ellen speaks passionately about overcoming life's inevitable ups and downs. Her story begins as a single mother having little more than a fitness certification and an internal drive to succeed. An unexpected career setback motivated Ellen to open her first pilates studio in South Florida. There, she created The Ultimate Workout, which quickly became a local phenomenon. In 2010, Ellen co-founded Orangetheory Fitness, an international franchise licensed in 20 countries. Forbes named Orangetheory one of "The Fastest Growing Woman-Owned Businesses" in 2017, and it has been recognized by Entrepreneur Magazine, Inc., Bloomberg, and the New York Times for its disruptive science-backed exercise concept.
Registration and networking will take place from 11 a.m. – 12 p.m. During this time, a gift basket raffle will be held as part of a fundraising effort for the Foundation.The Awards Luncheon will begin promptly at 12 p.m. and winners will be announced during the course of the program.
"Mercantil Bank is proud to be the Presenting Sponsor of the 7th Annual Women of Worth Awards. We look forward to seeing the high caliber of women nominated this year, and bringing the community together for this highly anticipated event," said Laura Trosclair, Past Chair of the Central Palm Beach County Chamber and Executive Vice President of Domestic Retail Banking Manager of Mercantil Bank.
Nominations are open for the following categories until the deadline of Friday, January 26, 2018: Corporate, Education, Entrepreneur, Non-Profit/Volunteer, and Young Professional.
Registration is now available for General Admission at $95 per person. Table Sponsorships are also available for $1500, which includes a table of 10, as well asadvertising on printed materials. All proceeds from the event will go to the Central Palm Beach County Community Foundation. To register or make your nominations today, please visit  www.cpbchamber.com or call 561.790.6200.
This year's event Presenting Sponsor is Mercantil Bank and Corporate Sponsor is The Mall at Wellington Green. 
 Facebook:  https://www.facebook.com/cpbchamber/ #cpbWOW
About the Central Palm Beach County Community Foundation
The Central Palm Beach County Community Foundation is the 501c3 philanthropic arm of the Central Palm Beach County Chamber of Commerce. The Foundationalso produces the Central Palm Beach Young Entrepreneurs Academy, an afterschool program transforming middle and high school students into confident CEOs.The geographic footprint of the Central Palm Beach County Chamber extends from the sugar cane fields near Lake Okeechobee to the coral reef of the AtlanticOcean, encompassing 15 incorporated municipalities and serving a population of more than 490,000 residents, roughly 36 percent of the population of Palm BeachCounty. From Cane-to-Coral the communities located within the Chamber's footprint are: Acreage, Atlantis, Belle Glade, Greenacres, Lake Clarke Shores, LakeWorth, Lantana, Loxahatchee, Loxahatchee Groves, Manalapan, Palm Springs, Royal Palm Beach, South Palm Beach, Wellington, Westlake, and West Palm Beach.