CLEMATIS BY NIGHT
Free Weekly Concert Series
Every Thursday
6 – 9 p.m.  |FREE | Great Lawn on the West Palm Beach Waterfront, 100 Clematis Street, West Palm Beach, FL 33401 (N. Clematis St., just west of Flagler Drive)
West Palm's favorite Thursday night tradition proves why it has been the "Hot Spot to Chill" for more than 20 years. During Clematis by Night, guests will enjoy live music, food and drink specials and the hottest local social scene, creating an unmatched seaside happy hour setting. In addition, Clematis by Night is not only the "Hot Spot to Chill," but it is now also the "Hot Spot to Shop." The "Antique and Flea Market at Clematis by Night," features a variety of antiques and crafts perfect for holiday gift giving. During the month of December, Sandi will light up the night sky during band breaks with lights and music. Additionally, Holiday in Paradise activities will be available for the entire family to enjoy!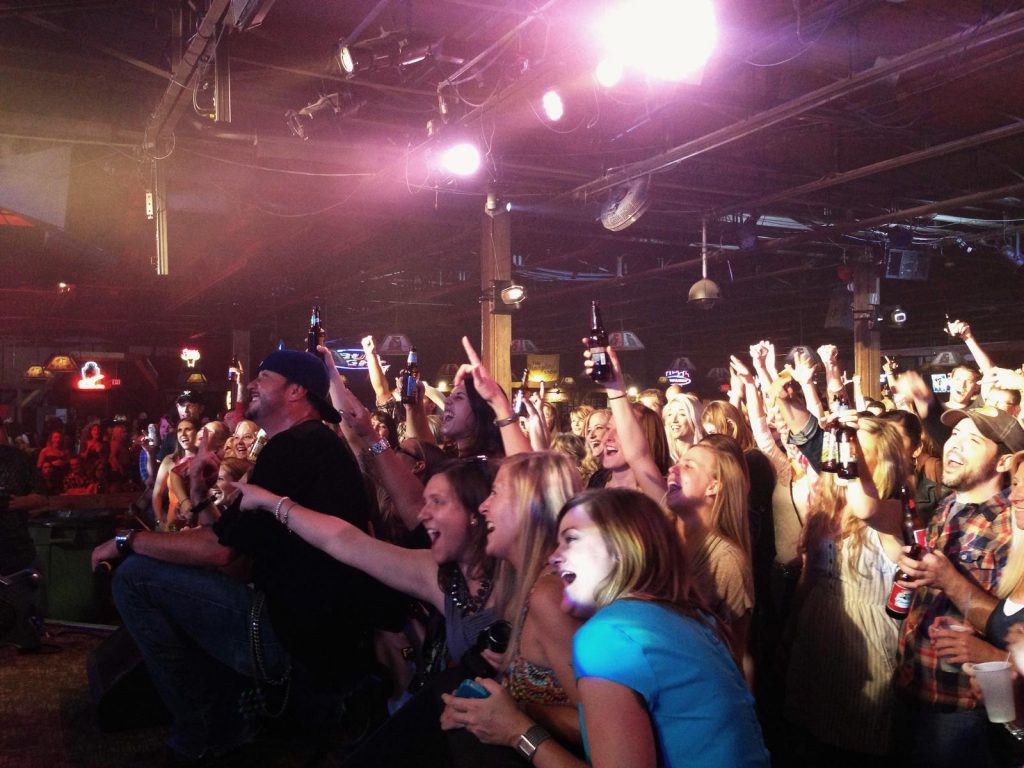 · December 6:  Bobby McClendon (Country) https://www.bobbymcclendon.com/
Bobby McClendon and his band, the Dirt Road Cartel, are the total package – great vocals, a unique look and a touch of charisma and charm result in a world-class, energetic live show. For the past ten years Bobby has toured the country, honing his craft on stages large and small, developing one of the most dynamic live shows in any genre of music.  The list of well-known bands Bobby and his band have shared the stage with continues to grow, and includes: Little Big Town, Old Dominion, Lee Brice, Dustin Lynch, Canaan Smith, Parmalee, Cassadee Pope, Gretchen Wilson, Cowboy Troy, Montgomery Gentry, Chris Cagle, Pat Green, John Michael Montgomery, Joe Diffie, Rick Trevino, and more.
· December 13:
Opener (6 – 6:30 p.m.): South Florida Jubilee (ladies A Capella group) www.southfloridajubilee.org
South Florida Jubilee is an award-winning women's chorus performing a cappella barbershop-style music in four-part harmony. Based in Fort Lauderdale, South Florida Jubilee is affiliated with Sweet Adelines International; a worldwide women's organization focused on advancing the art of barbershop harmony. Come get in the spirit of the season with perfectly harmonized holiday favorites!
Main act: The Motowners (Tribute to Motown) http://www.themotowners.com/
The Motowners will transport guests back to the time when the Temptations and the Four Tops ruled the airwaves. A tribute band that celebrates the talented artists and compositions of the Motown years, The Motowners will perform hits by Diana Ross and the Supremes, Smokey Robinson, Marvin Gaye, Stevie Wonder, and more. Featuring powerful vocalists and a tight rhythm section, The Motowners will bring to the Palm Stage all the public's favorite soul and blues classics with style. Songs like "Get Ready" by the Temptations, "I'll Be Around" by The Spinners, and "Stand by Me" by Ben E King. While you "Can't Hurry Love," you can (and should!) hurry down to the Great Lawn to secure your seat for this show.
· December 20: The Chris Thomas Band (Jazz/Soul) http://www.thechristhomasband.com/
The Chris Thomas Band is a 19-piece ensemble, who specialize in the performance of vintage Sinatra and soulful Motown, as well as current popular songs custom arranged for a big band by its own band members. The band's members are all professionally trained musicians from colleges and universities around the U.S., as well as the Army and Navy bands. Band lead Chris Thomas is an exciting and interactive entertainer, fashioned in the way of the great performers of years gone by. The Chris Thomas Band is bringing that music back, bigger and better than ever before, to audiences all over the world. Be sure not to miss this nostalgic-inducing Clematis by Night!
· December 27: No Clematis by Night - Happy New Year! Don't miss the free Sandi music and light shows and all the fun in Sandi Land from 6 – 10 p.m.