Clinics Can Help Announces Jamie Walton as Development Director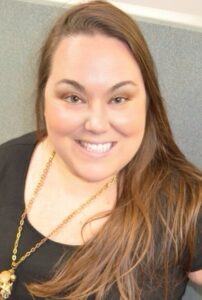 Clinics Can Help Announces Jamie Walton as Development Director
Walton will lead fundraising and outreach efforts for growing nonprofit.
West Palm Beach, FL. – Clinics Can Help (CCH) announced today that it has hired Jamie Walton as Development Director to engage in development and donor relations. Walton will play an integral role in advancing the mission of the organization by developing donor strategies and increasing fundraising opportunities.
Clinics Can Help, a nonprofit following the model of organized recycling, works to ensure that children and adults can get the medical equipment they need for a fast recovery, protection from injury and the mobility, independence and dignity for a quality level of life. Since 2005, the organization has assisted over 12,000 clients.
Prior to joining CCH, Jamie held a management role for Tree of Life Foundation International and Schumacher Automotive, and served as a Marketing and Events Director at the Chamber of Commerce of the Palm Beaches. She has assisted small and mid-sized companies and non-profit organizations in growing their enterprises. A native of Palm Beach, Florida, Jamie is an alumnus of Florida State University, and is excited to work with an organization that serves individuals and families in her community.
"CCH has shown itself to be an innovator and a leader in the areas of health and access to medical equipment and supplies, two factors that contribute significantly to quality of life. The organization's strategic growth over the years, and the team I am working with, made it an easy choice.  I am excited to be a part of CCH and look forward to working with our donors and clients," noted Walton.
Owen O'Neill, CEO and Founder of Clinics Can Help, added, "CCH has grown four-fold since we started and with the addition of Jamie, we can continue to expand our mission and giving capacity. She will play an integral role in that continued growth and outreach."
For more information about Clinics Can Help, including donating or receiving equipment, please visit www.clinicscanhelp.org or call (561) 640-2995. To contact Jamie Walton directly, please email jamie@clinicscanhelp.org.
About Clinics Can Help
Clinics Can Help (CCH), located at 2560 Westgate Avenue, West Palm Beach, FL 33409, accepts gently used and new durable medical equipment from individuals and organizations and makes it available to clients who may not otherwise be able to afford such equipment for their physical recovery and quality of life. In the last twelve months, CCH assisted more than 2800 children and adults by providing more than $1.1 million worth of medical equipment and supplies. It is the only organization of its kind in Florida and one of only four in the U.S. that provides this critical assistance.