"Color Purple Comedy Hour" at
Seminole Casino Coconut Creek on
Thursday, November 29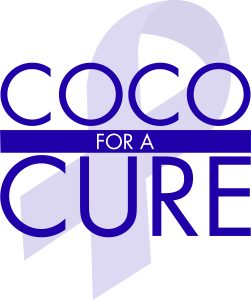 Coconut Creek, FL – Seminole Casino Coconut Creek is pleased to welcome the "Color Purple Comedy Hour" on Thursday, November 29, in Legends Lounge at 8 p.m. Proceeds will benefit the Pancreatic Cancer Action Network® (PanCAN).
Hosted by singer Erin Willett of NBC's The Voice, the comedic event will also feature comedians Dustin Chafin and Jimmy Shubert. Live entertainment will be provided by Jenny Love.
Willett was introduced to the world on Season 2 of The Voice. She performs frequently with her band and recently released the PanCAN anthem, Hope's Alive. After losing her father to the disease in 2011, Willett helps raise awareness of the disease as a PanCAN Influencer of Hope.
A Kilgore, Texas native, Dustin Chafin has been featured in the New York Underground Comedy Festival and headlines regularly at premier New York City venues such as Caroline's on Broadway, Comic Strip Live and the Broadway Comedy Club. He was once a staff writer for the Syfy channel and a contributing writer for The Chris Rock Show, Dennis Miller Live, Chappelle's Show, and Blue Collar TV.
Chafin is also a regular on Sirius and XM Satellite Radio where he's been featured on Jim Breuer Unleashed, Blue Collar Radio, and Howard Stern Radio.
Jimmy Shubert, who hails from Philadelphia, is considered one of the busiest comedians working today. He's been a headliner at comedy clubs, casinos, and theaters across the country.
Additionally, Shubert has built an impressive resume as an actor, both in film and on television. He currently can be seen in the movie "American Nightmares" on Cinemax and he just completed film the new movie, "Puppy Love." His brand new hour-long special – "Zero Tolerance" – will soon be seen on a premium cable network.
Shubert's comedy routine is usually performed with an observational point of view, in comedic short-story form, and typically focuses on poking fun at pop culture.
The "Color Purple Comedy Hour" is part of Seminole Casino Coconut Creek's "Coco For A Cure" program, which raises awareness and funds throughout November for the fight against pancreatic cancer.
Tickets are $25 per person (minimum donation). For more information or to purchase tickets, call Customer Care at (954) 585-5379.
Seminole Casino Coconut Creek is located at 5550 NW 40th Street, Coconut Creek.
About Pancreatic Cancer Action Network®
Founded in 1999, the Pancreatic Cancer Action Network® (PanCAN) is dedicated to fighting the world's toughest cancer. Its urgent mission is to save lives and attack pancreatic cancer on all fronts: research, clinical initiatives, patient services and advocacy. The organization's effort is amplified by a nationwide network of grassroots support. It is determined to improve patient outcomes today and to double survival by 2020.
About Seminole Casino Coconut Creek 
Seminole Casino Coconut Creek presents the market's most fully-integrated, energized, stylish and upscale local's casino experience featuring nearly 2,000 slot machines, from classic favorites to trendy new themes, plus 70 live table games with real dealers and real cards, including blackjack, baccarat and poker. Under its roof, the casino offers world-class dining including its award-winning steakhouse, NYY Steak, as well as Sorrisi Italian restaurant, the New York-style 1st Street Deli and authentic Asian cuisine at The BOL. Guests can enjoy live music from a variety of performers and dance the night away to the latest mixes from the area's top DJs at Legends Lounge, Nectar and Sunset Grill. The Pavilion, a 1,200-seat capacity entertainment venue, has been a home to acts such as Wayne Newton, Dionne Warwick, Sophia Loren and many more. Open 24/7, 365 days a year, Seminole Casino Coconut Creek is located at the corner of U.S. 441 (State Road 7) and Sample Road in Coconut Creek, Florida. For more information, call (954) 977-6700 or visit CasinoCoco.com. Like us on Facebook at facebook.com/seminolecasinocococreek, follow us on Twitter @CasinoCoco , Instagram @seminolecasinococonutcreek, and YouTubeyoutube.com/SeminoleCasinoCC.