MEDIA EVENT TO DEMAND 
FLORIDA DRUG PRICING REFORM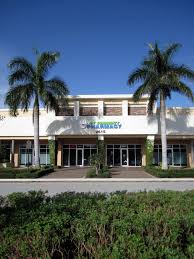 COCOA, Fla. – On the heels of a recent study that identifies several threats to Florida's Medicaid system, the local pharmacists will gather at My Community Pharmacy at 9:30 a.m. this Wednesday to advocate for legislation to end secretive anti-competitive practices by Pharmacy Benefits Managers (PBMs) that push them out of business. The increasing cost of prescription drug prices is a significant issue of concern for Florida voters and the speakers will outline the shady processes in the PBM industry that contribute to this rise as well.
Who:                           Small Business Pharmacies Aligned for Reform (SPAR) and
My Community Pharmacy
When:                         Wednesday, February 19, 2020
9:30 a.m.
Where:                        My Community Pharmacy
2615 State Road 7
Wellington, FL 33414