Don Chepo's Taco Shop Opening in November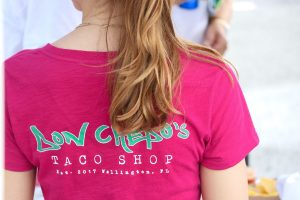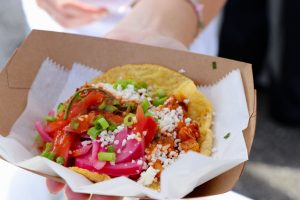 The Fashion Cuisine Group is at it again with the opening of their newest restaurant, Don Chepo's. The taco shop is located at the former Seahorse restaurant and will open in early November. Don Chepo's is the latest addition to the Fashion Cuisine Group, with co-owners, Dustin Parfitt and Juan Gando, leading the way. Unlike its predecessors, Oli's, The Grille and Whitehorse, Don Chepo's will have a much lower price point and have a completely different concept. "They want this to be something where a family can swing by after practice and have four or five people eat affordably," says Kelly Colbath, Fashion Cuisine Group marketing manager.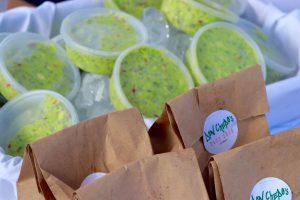 The restaurant is laid back with a family friendly atmosphere. Guests outside will be surrounded by herbs that are grown on site and used in Don Chepo's kitchen, while patrons inside will be mesmerized by urban graffiti artwork while choosing a cocktail from the extensive tequila bar. Parfitt says, "We loved the feel of the taco shops we frequented down in Miami and wanted to bring a little bit of that to the suburbia of Wellington."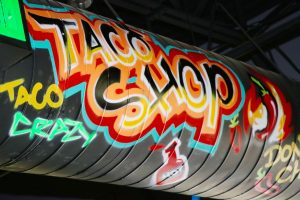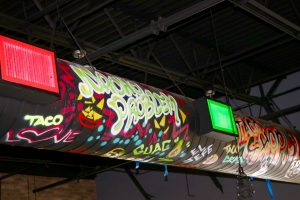 Everything in Don Chepo's is homemade, including corn tortillas that are made first from corn, then formed into masa dough and most importantly–hand pressed daily! There are no easy shortcuts taken by this group. They will serve traditional Mexican cuisine, with a flair of creativity. There will always be a vegan option, such as the Fried Avocado tacos that are accompanied by the restaurant's very own guacamole and homemade hot sauce.
Parfitt and Gando want the community of Wellington to know they are trying to make this an "affordable, family friendly and casual" restaurant that is very different from their other restaurants. They are currently at the Wellington Green Market on Saturdays, if you need your taco fix before their November opening.