Dream Job: 3 Ways to Turn Your Hobby into a Business
By Maria Cannon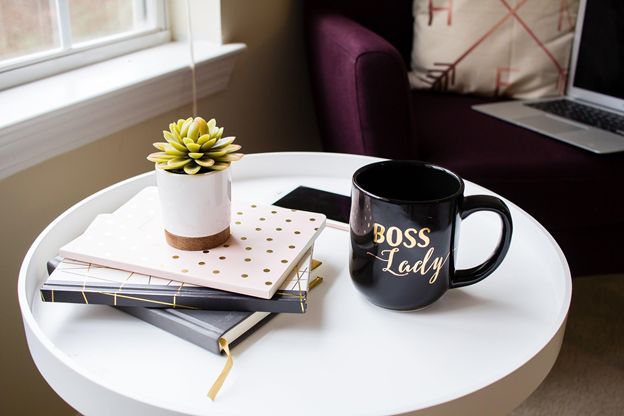 Photo courtesy of CreateHER Stock
Have you ever dreamed of starting your own business? Thanks to modern technology and the gig economy, many people are turning their hobbies into business opportunities. In a job market where more and more skills are being outsourced or automated, some experts believe entrepreneurial endeavours will play a large role in the future of the workforce. Regardless of your reasons for wanting to take the leap into running your own business, you might find that the thrill of trying something new or the flexibility of being your own boss are just what you need. If you're serious about launching a business, here are some ways to get started:
E-commerce
One of the quickest ways to test the waters of entrepreneurship is by launching an e-commerce store. Online stores can be an affordable and convenient option for selling your products to potential buyers. Rather than being limited to shoppers in your local area, you can sell your products on a global scale.
These days, there are several convenient resources to help you grow your online business. Since you're just getting started, search for free online guides to teach you the basics.  For instance, Oberlo provides a user-friendly e-commerce wiki that covers essentials like customer service and branding, along with techniques like growth hacking and search engine optimization, which will help you reach more people.
Blogging
Another way you can make money via the internet is by blogging. For instance, you might enter the gig economy as a freelance writer or launch a professional blog on your e-commerce website. In addition to making residual income off ads on your blog posts, your blog also helps drive traffic to your site. Start by researching your ideal customers and writing some posts that prospective buyers might be interested in reading.
Even if your writing skills aren't up to par, you still have several options for getting started with blogging. For instance, you could simply record yourself talking about a subject related to your website, then pay someone to transcribe the audio into a written post. Transcription services are low-cost (or free) and easy to use, and you'll have a finished post in a matter of minutes. Best of all, you don't need to invest in any expensive equipment or fancy tech tools. You can transcribe audio with the click of a button using an online voice recorder tool.
Online Marketplaces
If you're not ready to launch your business website or if you want to branch out and sell products on sites your customers already use, an online marketplace could be a wise choice. The specific marketplace you use will depend upon your products, services, and business needs. For instance, if you're selling hand-crafted artwork or jewelry, Etsy or Society6 can boost your sales. For screen printed clothing or boutique items, RedBubble is another good option.
Regardless of whether you opt for an online marketplace, a business website, or both, a social media presence will be essential to your business. Research the networks your ideal customers are most likely to use, then create an official business page on each. Ask your friends and family to support your new endeavor by liking your page and sharing it with their networks. After all, word-of-mouth and networking are still powerful, time-tested tools for building a business.
Have a Plan
Whatever your hobby might be, there's probably a way to monetize it as a business idea. However, before you quit your day job, it's crucial to be realistic. Most businesses don't have overnight success. Rather than risking your livelihood on a dream, it's best to have a solid business plan in place. Talk to your local small business administration for free or low-cost assistance with everything from market research to funding assistance to business mentoring.
Lastly, plan an exit strategy for how you'll leave your current job. That way, you'll have time to save up a nest egg and build a solid foundation for your startup. Whichever route you take with your new business, you'll have a wealth of online resources at your fingertips to help you succeed in your entrepreneurial endeavors.
***
Maria Cannon believes we're never too young to dedicate ourselves to a hobby. She created Hobby Jr. to encourage young people to find a hobby they love. Maria has suffered from depression and anxiety for years. Her hobbies–gardening, quilting, sewing, and knitting–play a major role in maintaining her mental health.