Fab Finds by Sarah Offers Luxury Mother's Day Gifts Mom Is Sure To Love
With a keen eye for all that is enviable, Sarah offers her personal pics for Mother's Day
Wellington, FL (March 9, 2020) – Imagine having an entire store of beautiful, fashionable luxury items – the hard to find "it" items, the items no one else has, the latest and greatest from Europe – all available at your fingertips to surprise your wife, your mother or your sister with for Mother's Day.
With May just around the corner, the clock is on for finding the perfect gift for the mothers in your life. It can't be just anything; after all, the winter holidays are just a few months in the past. And it can't be something you'd give as a birthday gift. It has to be special. It has to say, "thank you for being the mother to my children," "thank you for being my mother, for always being there for me," or "dear sister, you're a great mom, thank you for taking care of my niece(s) and/or nephew(s).
It has to be special, one-of-a-kind, and not something that all the other moms at the PTA meetings or weekend sports events have. It has to be unique. It has to be for her.
At Fab Finds by Sarah, a luxury boutique offering eco-friendly luxury brands, Moussy denim, 27 Miles Malibu clothing, Kokun shirts, Raffaello Rossi pants, exclusive S. Row Design jewelry, as well as the world's largest collection of women's Golden Goose sneakers, are all conveniently available online, through a personal shopping experience, or by visiting the Palm Beach International Equestrian Center during the Winter Equestrian Festival.
"My goal is for every woman who wears Fab Finds by Sarah brands to feel special," owner Sarah Rowen said. "I pick the softest cashmere, most luxurious leather and most comfortable denim available to provide to clients. I created S. Row Designs jewelry, a pave set diamond line, to meet the needs of my clients, providing that special sparkle for all occasions."
As Mother's Day nears, Rowen suggests some of her favorite items as gifts that are sure to be a smashing hit. For the mom who spends time on the sidelines, the Flora Bella Crochet Raffia Jessica Fedora is a stylish way to keep the sun off her face as she watches the little ones run across the field. The Raffaello Rossi Candy Pant is perfect for brunch with the other moms, while the AG Skinny Ankle Leatherette and S. Row Designs Diamond Love Bracelet are perfect for date night. Golden Goose sneakers, the kind worn by Taylor Swift and other pop superstars instantly upgrade her "cool" factor, while the Zadig & Voltaire print scarf adds a flair of whimsy. JBrand leather pants and the Minnie Rose cashmere off shoulder sweater adds a sexy mood to any outfit.
"I want her to wear these pieces, not for these pieces to wear her," Rowen said. "While each piece has its own personality, they can be worn any time, any place, and she'll instantly be the talk of the room."
Rowen brings a unique blend of personal shopping and exclusive boutique to South Florida, offering items for sale in person, through her website, or even through personal shopping experiences conducted over video chat.
If something you choose for that special woman in your life doesn't fit just so, bring it, and her, back to Rowen to find something that makes her eyes light up.
To learn more about the amazing products Fab Finds by Sarah is bringing to Wellington, visit www.fabfindsbysarah.com, check her out on Instagram at www.instagram.com/fabfindsbysarah, call (917) 499-4004 or e-mail info@fabfindsbysarah.com.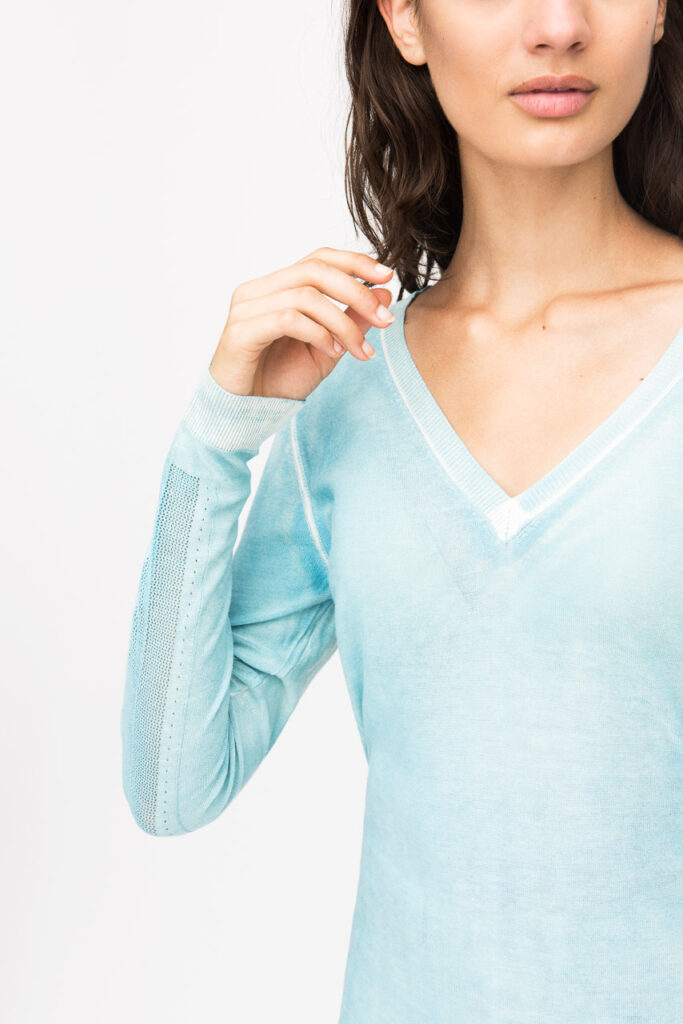 Kokun Cashmere/Bamboo Over-Dyed V Neck Sweater in Seashell $225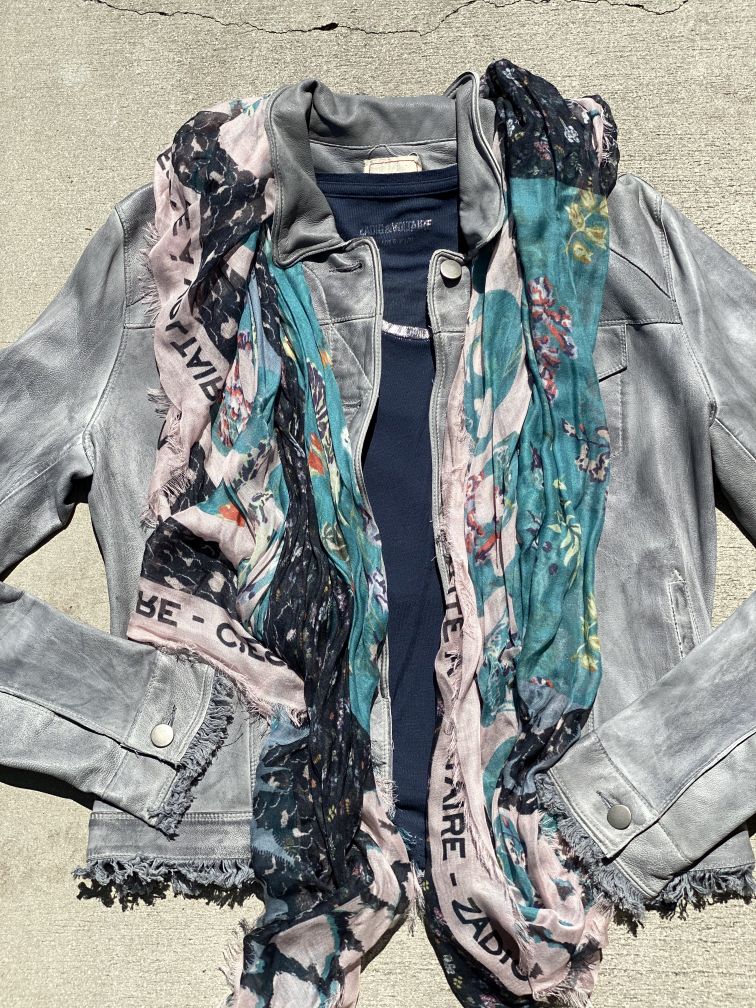 Zadig & Voltaire print scarf $198, Leather Jacket in Steel $345, Zadig & Voltaire Tino Foil Tee in navy $98
For more products, visit www.fabfindsbysarah.com