Living Green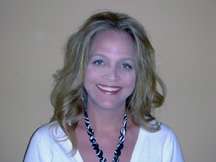 Four Green-Friendly Valentine's Gift Ideas
By Christine Smith
Valentine's Day is a great time to begin your Eco-Friendly lifestyle. If you've ever said to yourself: "Sounds cool, but I don't know where to begin," then this article will make it simple for you. Here are four gift ideas to give to your "special someone" – while also protecting the environment and setting a good example for the ones you love.
1) Buy Local Flowers
Do you know that over one-half of the flowers sold in the United States are imported from countries where toxic chemicals and pesticides are not monitored at all, and are even legal to use? Not only is the importing of these flowers toxic to our environment, but you could be exposing your loved ones to those chemicals and pesticides. Buying flowers that were grown domestically and locally will lower the negative impact on our environment and you will also be supporting your local community.
2) Give an Experience
Get creative. Pack a picnic and take your partner to the beach, park, or simply have a picnic in front of your fireplace. Don't have a fireplace? Do what my husband did before we had one… build one out of candles! You can also prepare a meal together or give each other massages. Or, consider things that your partner likes to do and then plan a day or evening around those things. Remember, the purpose of Valentine's Day is to show our loved ones how much we adore them, not to show them how much we can buy them. Keep this in mind when planning your experience. Experiences make great and memorable gifts!
3) Bake Your Own Goodies
Did you know that cocoa farmers only receive 5 cents for every dollar they produce, while companies that are involved in the process of getting chocolates into our hands receive over 70 cents of each of those dollars? Instead of supporting the unfair trading conditions that exist by giving imported chocolates, give your loved one home-baked goods this year.
4) Homemade Cards & Gift Wrap
Make your own cards. Remember when we were younger and we used to receive those love notes with the boxes that told us to check "yes" or "no"? Rather than spending extra money and wasting paper, spend some time and write down what your partner means to you… then express it in a homemade card. If you decide to buy a gift or card, buy an Eco-Friendly gift, and when wrapping it – use creative options like grocery-store brown paper bags (free – and usually made from already recycled paper) wrapped with recycled bows or use recycled gift bags.
Christine Smith is a Principal, as well as the Director of Marketing for Fine Lions, Inc. Fine Lions specializes in a proprietary Eco-friendly wood graining process that is applied to non wood products to give them the appearance of natural wood. This earth conscious application may be done on exterior and interior doors, garage doors, kitchen and bath cabinets, as well as other surfaces. To learn more visit http://www.finelions.com.