The Wellington Chamber of Commerce Welcomes
Louise Smith Consulting As A New Member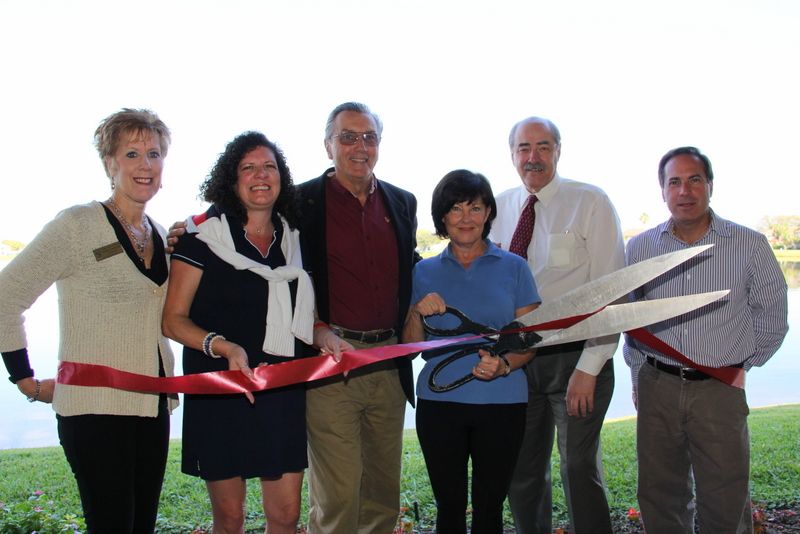 The Wellington Chamber of Commerce recently had a Ribbon Cutting Ceremony for Louise Smith Consulting located at 13279 Bedford Mews, Wellington Florida.   Louise Smith is the owner and she has vast experience in marketing.  Having been in senior management positions in charge of marketing,  she has an impressive track record working for Apple, Hitachi, BEA Systems and various non-profit organizations.   
Louise Smith was born in Arlington Virginia.  She was raised in Lancaster Pennsylvania and when in high school moved to the San Francisco Bay area.   She received her B.A. in Sociology and Psychology from San Jose State University.  She earned her M.A. and PH. D. from Stanford University. 
Smith came to Wellington in 2012 and fell in love with the community.  She owns horses and loves to ride so Wellington was a perfect home for her, her husband and four horses.  
When asked about her consulting business here in Wellington she said,  "I currently have a successful consulting business in the San Francisco Bay area.  In Wellington, I'm really interested in doing project and program consulting and it can be in any aspect of marketing.  That includes press releases, public relations, events, websites, positioning, branding, collateral development, marketing materials. "
Smith stated that she is well rounded in her expertise and experience.  She has worked for 25 years doing marketing for start-up companies to large Fortune 500 corporations and non-profits.  "I've got the experience across lots of different organizations and lots of different sectors including non-profit so I have a very large bag of tricks.  I've worked with Big Brothers  Big Sisters, Apple Computer, Hitachi, BEA Systems (software company).   I've done services, hardware, software, in the high tech industry.  I've worked in education and the arts non-profits,  so I have a broad portfolio.  You name it, I've done it all in marketing."
When asked what her forte is in marketing Smith said, " I am really strong at branding.  Everything that a company does right down to how the employees act reflects their brand.  It's important to infuse the brand into every aspect of what the business and workers do.  This will attract customers, retain customers and build customer loyalty.   That's what I'm really good at."
For more information about Louise Smith Consulting call 408.218.8925. The email is lsmithhsf@sbcglobal.net.   For more information about businesses in the Wellington Florida area, call 561.792.6525 or visit the NEW  Wellington Chamber of Commerce website at www.WellingtonChamber.com.
Submitted by Monica Kallas of SharpShooter Marketing Group.