FERD & GLADYS ALPERT JEWISH FAMILY SERVICE WELCOMES
KELLEY WHITER, J.D. AS CHIEF DEVELOPMENT OFFICER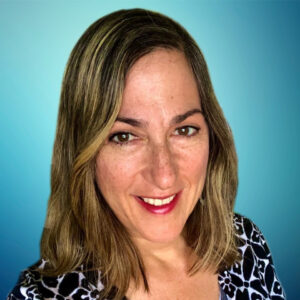 WEST PALM BEACH, FL – September 3, 2020 – Ferd & Gladys Alpert Jewish Family Service (Alpert JFS) welcomes Kelley Whiter as Chief Development Officer, responsible for all fundraising and development activities, and furthering the agency's mission of providing needed social services to people of all ages and faiths at the most challenging times of their lives.
"We are pleased to announce that Kelley Whiter has joined Alpert JFS to expand the depth and breadth of funding sources that are critical to the Agency's mission of helping people during challenging times in their lives. She is passionate about making a difference in the lives of the thousands of children, adults, families, seniors, Holocaust Survivors and people with disabilities that we serve," said Alpert JFS CEO Marc D. Hopin. "She brings a wealth of leadership, financial resource development, board development, training, management and governance experience to the team."
Most recently, Whiter was Senior Director of Development for the American Society for the Technion-Israel Institute of Technology (ATS), providing strategic direction and vision for the ATS Southern Region. During her seven years with the organization, she oversaw a $12 million annual campaign within the region. Her 14-year development career also includes positions of increasing responsibility at a number of national and local Jewish communal organizations. Prior to embarking on a career in the non-profit sector, Whiter practiced commercial real estate law for more than 16 years.
"I am thrilled to be part of the Alpert JFS team. The agency has played a leading role for more than 46 years in addressing the needs of the most vulnerable among us," said Whiter. "I look forward to strengthening the partnership with our philanthropic Jewish community to grow critical resources for the agency."
She has a deep personal connection and first-hand experience with the mission and work of Jewish family service agencies; she is a second-generation volunteer, and a family member benefited from the life-saving senior programs and services provided.
Whiter received her undergraduate degree, magna cum laude, from New York University, and her Juris Doctorate from Columbia University School of Law, where she was a Stone Scholar. She was admitted into the Florida Bar and New York Bar Association.
Outside of work, Whiter, who resides in Lake Worth, is an avid hiker, cyclist and travel enthusiast.
There are a number of ways you can give your support to Alpert JFS. Donations can be made online at www.AlpertJFS.org/give-now/; you can make a tribute at www.AlpertJFS.org/tribute; and/or join the Chai Society at
www.AlpertJFS.org/join-our-chai-society, as well become a volunteer (see https://www.alpertjfs.org/volunteer/).  The Alpert JFS COVID-19 Emergency Relief Fund continues to provide help and support during our health crisis; visit www.AlpertJFS.org/covid19fund/ to learn more.
Established in 1974, Ferd & Gladys Alpert Jewish Family Service is a nationally accredited service provider for children, adults, seniors, and Holocaust survivors. The non-profit, non-sectarian organization is a trusted leader, with a team of nearly 200 highly skilled professionals delivering high-quality care to community members. Alpert JFS works to ensure the well-being of children and families, independence of older adults, and quality of life for individuals with disabilities. For more information, visit www.AlpertJFS.org/ or phone 561-684-1991.