Five Essential Parkinson's Resources
If you or someone you know has been diagnosed with Parkinson's Disease, it is of course scary. It helps to know, however, that there are many organizations and resources dedicated specifically to people with Parkinson's. Below are five essential resources for those with Parkinson's Disease and those who care for them.
The National Parkinson's Foundation: https://www.parkinsons.org
Not only does the Parkinson's foundation try to improve care and advance research, but they also have a great blog that is updated very often with tons of tips, helpful information, and news. Their site covers everything from what Parkinson's is for those who are new to Parkinson's all the way to support for caregivers. There's an entire section of the blog dedicated specifically to caregivers.
2. The Bachmann-Strauss Dystonia and Parkinson Foundation: http://www.dystonia-parkinsons.org/patients-helping-patients
This nonprofit was founded in 1995 with the goal of finding better treatments for those with movement disorders and Parkinson's. Since 1995, they have raised more than 35 million dollars to support medical and patient information, research, drug discovery, genetic testing, and more. The link I pasted above is specifically interesting because it lists blogs written by those currently living with Parkinson's Disease.
3. https://www.parkinsonsdisease.net
Parkinsonsdisease.net provides a platform to learn, educate, and connect patients or caregivers. They have a robust community and an active forum which is extremely helpful if you're looking for advice or just somewhere to tell your story. They also have articles written by doctors, researchers, and other healthcare experts. Parkinson's Disease can feel isolating, but parkinsonsdisease.net's sense of community can hopefully ease some of the burden.
4. HealthUnlocked.com
HealthUnlocked is one of the largest social networks for people with any type of health concerns. It hosts the latest news, support from people in similar situations, and supplies answers to most health questions. Since it's not specifically devoted to Parkinson's, it's beneficial for those who want to discuss the disease in the context of other health issues that may be present. Caregivers will find support and answers to any questions they may have.
5. Brainandlife.org by The American Academy of Neurology: https://www.brainandlife.org/findaneurologist/
If you are new to Parkinson's and looking for a neurologist, the above link is exactly what you are looking for. Beyond finding a neurologist in your locale, Brain and Life also has information on many neurological disorders and ways to get involved with advocacy. According to their site, Brain and Health is backed by 36,000 neurologists across the country.
As Parkinson's Disease becomes more commonly understood by the general public, the caregivers who and people personally dealing with the effects of the disease do not need to to feel alone. The Internet is connecting more people than ever before, including those who are searching for help in their struggle against innumerable illnesses and diseases. Of course, the resources listed above are not the only ones out there – if you know of any that I missed, please feel free to leave a comment with their name!
***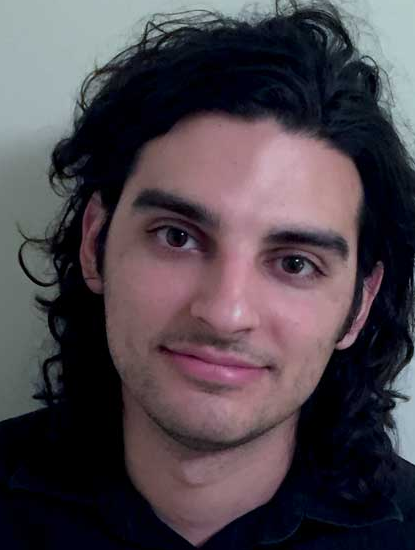 Max Gottlieb is the content manager for Senior Planning. Senior Planning strives to help seniors and those with disabilities find the care and benefits they need. 
http://www.seniorplanning.org/