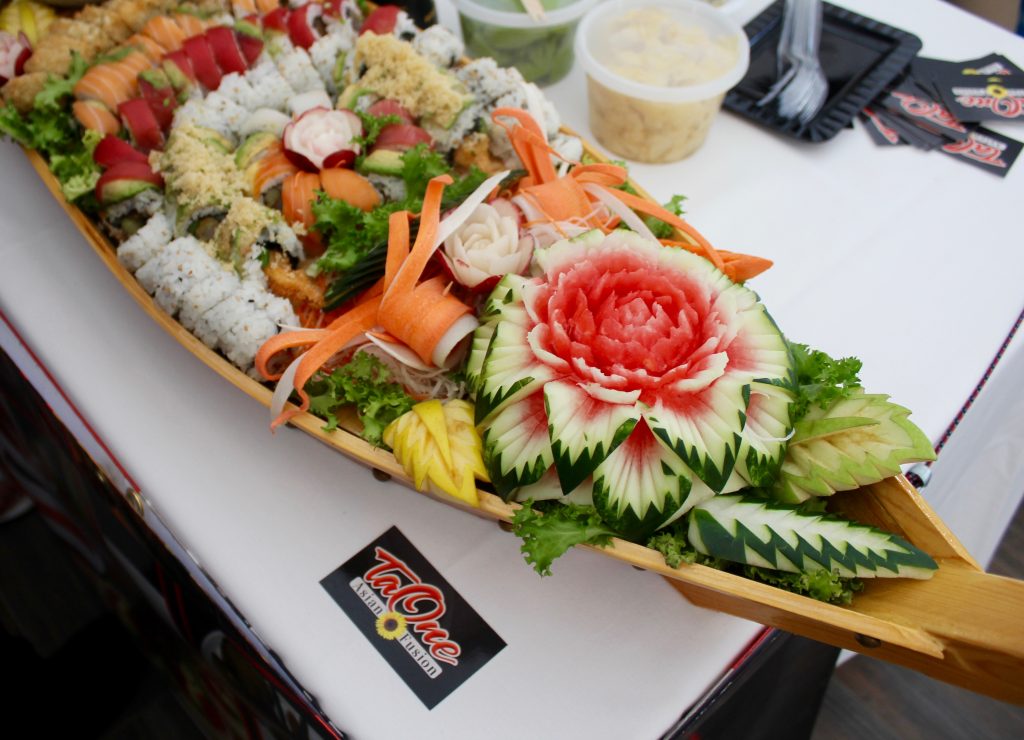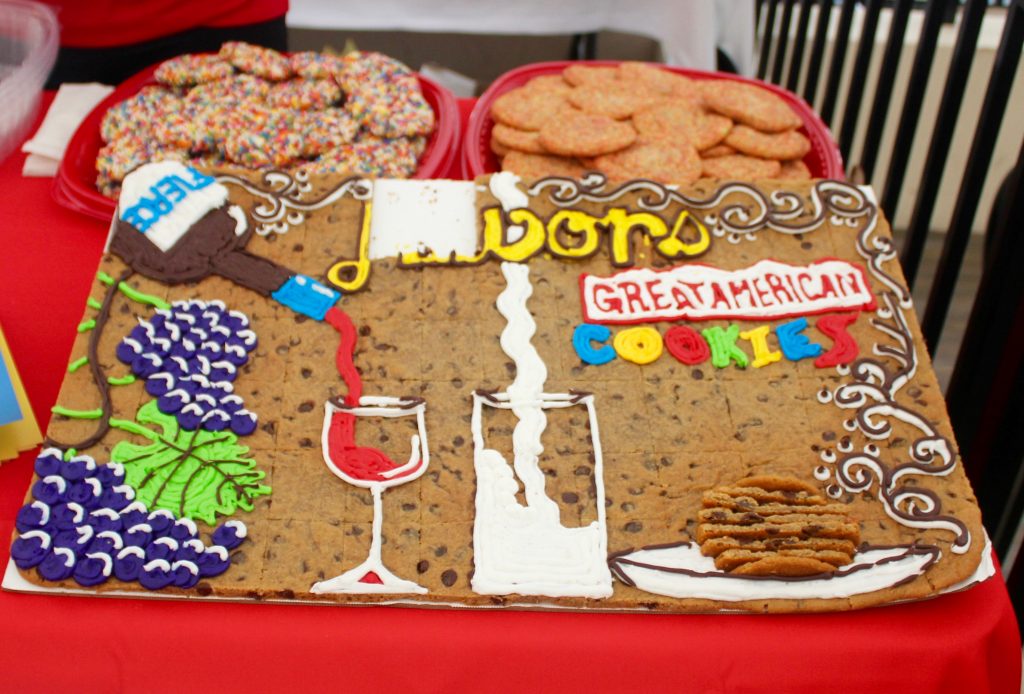 For the 13th year the Wellington Chamber of Commerce presented their signature event Flavors on Friday, April 8. This annual food and wine festival highlights the best of Wellington's restaurants, careering venues, wholesale and gourmet markets as well as Country Clubs by bringing them all together at the International Club at the Palm Beach International Equestrian Club.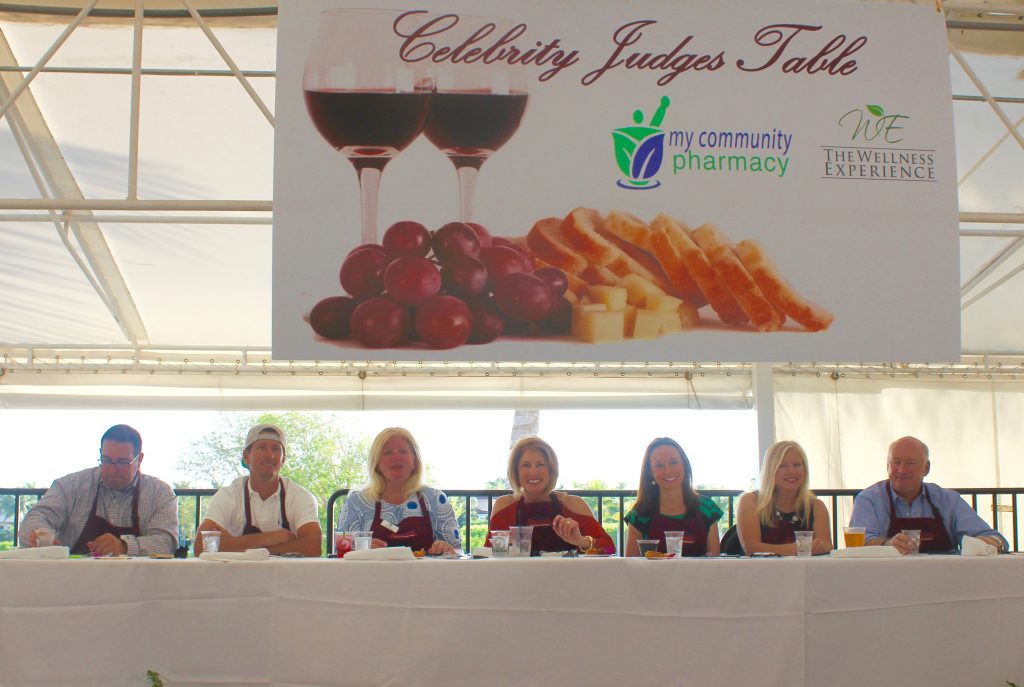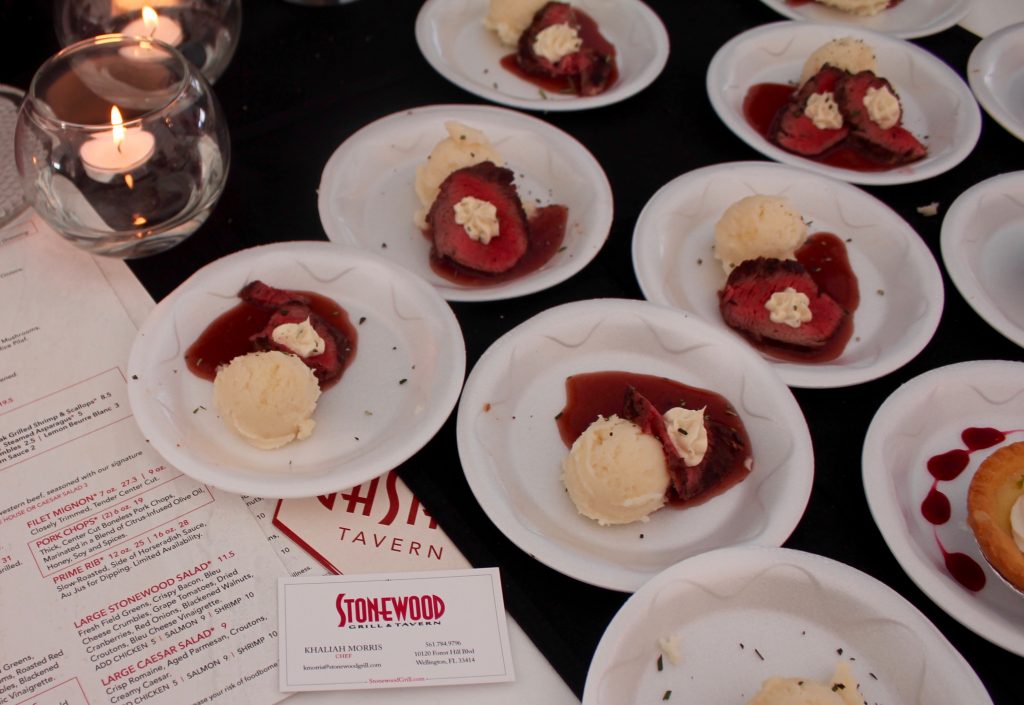 While dining and imbibing guests enjoy the music of Studio 54 Band which consists of 10 seasoned musicians who have toured some of the greatest musical artists of our time. They also got to do a little shopping for artwork from CJR Fine Art and Frame and Clothed 4 Purpose Boutique. The evening culminated with the announcement of the event winners for the evening judged by the Flavors Celebrity Judges Nic Roldan, Mayor Anne Gerwig, Michael Stone, Mike Ferreira, Stephanie Mitrione, Roxanne Stein and Debbie Crompton.
And the winners were Bolay for Best Display, Bolay for Best Plate Presentation, Bolay for Best Dessert and Chef Shannon Atkins of Grand Champions Events for Best of Taste. Bolay owner Chris Gannon was ecstatic as was Chef Shannon who was literally jumping for joy. I would have to agree that Chef Shannon's Chicken and Waffles was pretty darn tasty.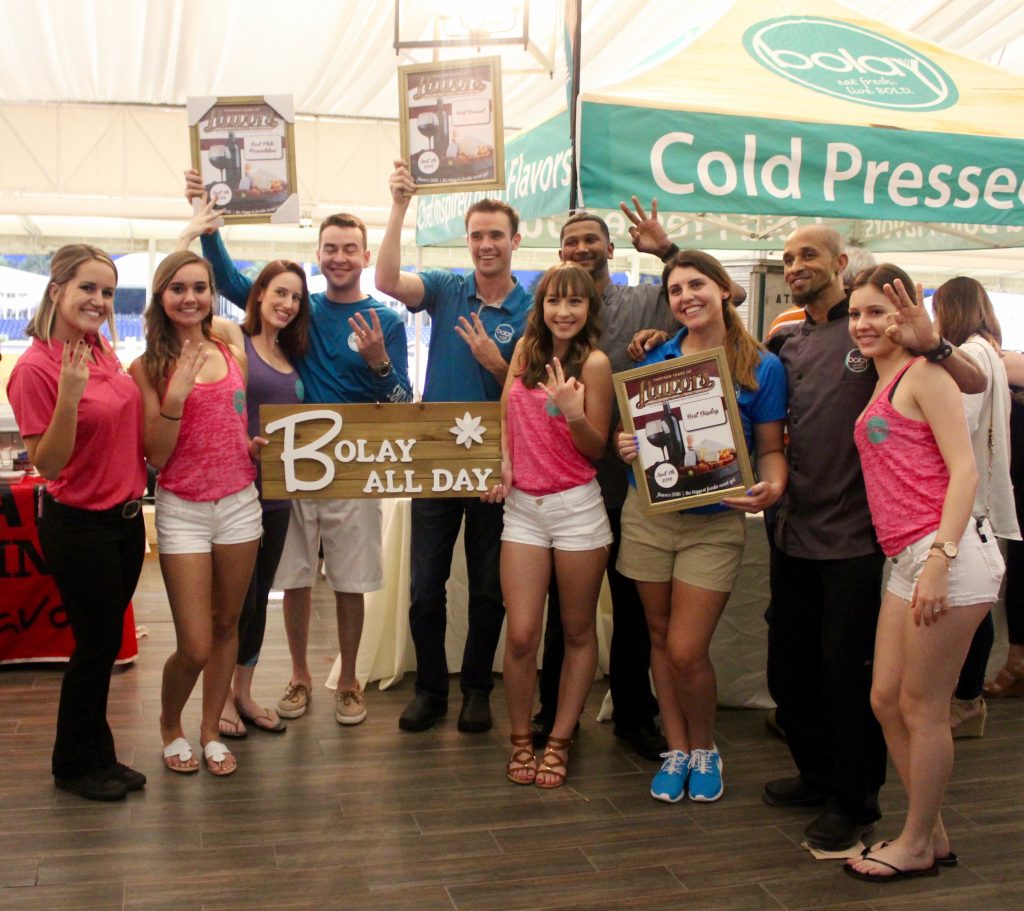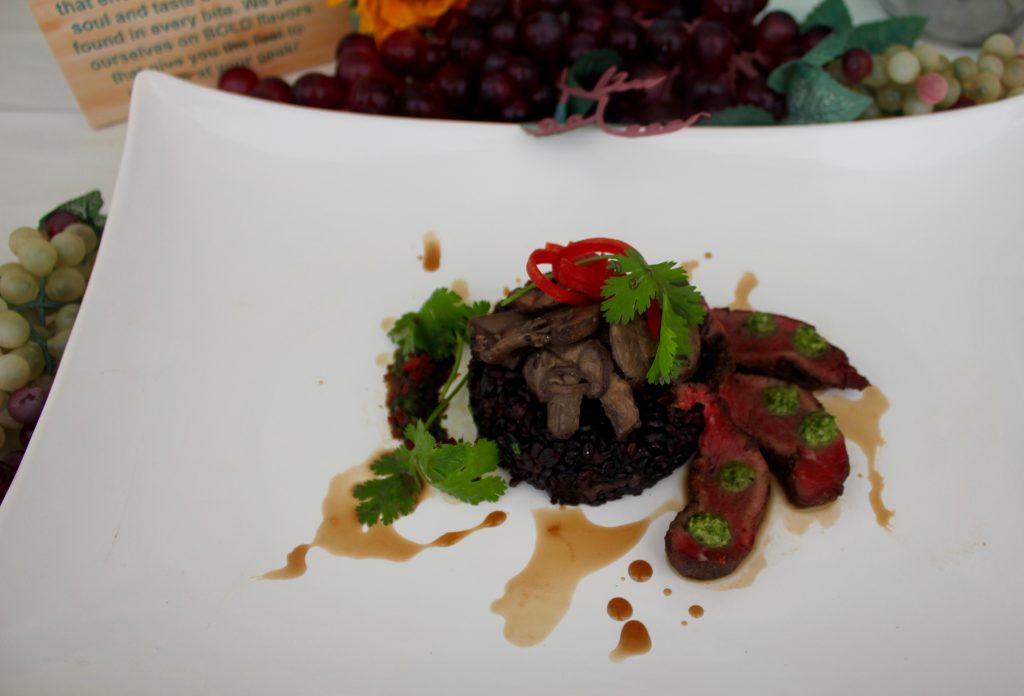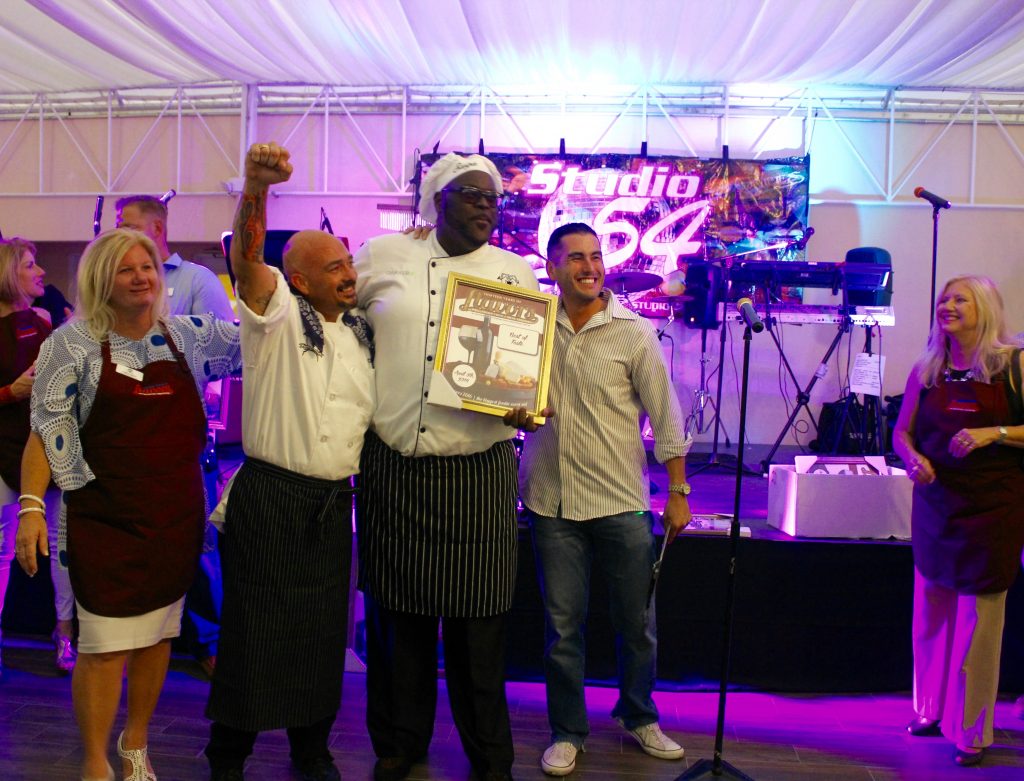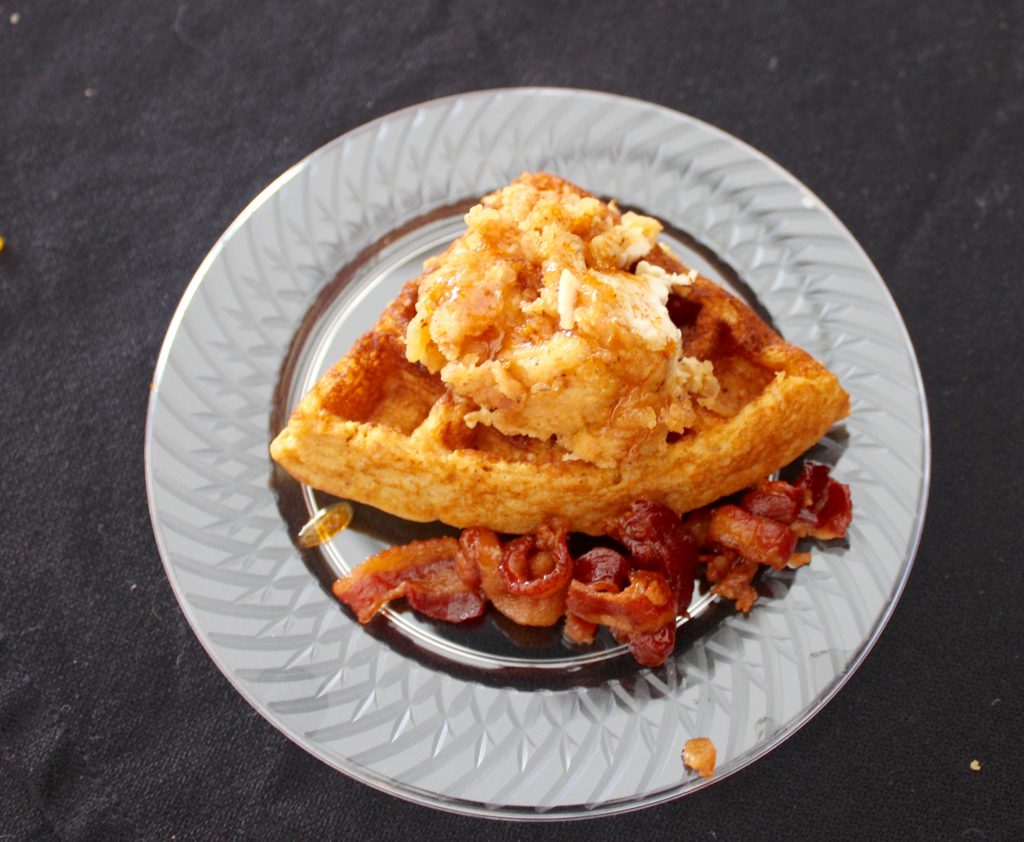 I can't wait to see what next year's Flavors will have to offer!