Arbor Day Celebration!
Free Trees with Community Greening at Grandview Public Market April 27th at 4:00pm outside on the Loading Dock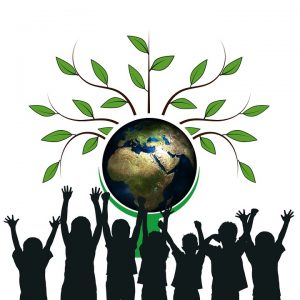 In partnership with Community Greening, a non-profit organization committed to improving our environment, Grandview Public Market will host a FREE tree giveaway. In an on going effort to bring life and beauty to our community 100 native Florida trees will be given away on a first come first serve basis.
Arbor Day first started in the United States in 1872 and was made popular by Theodore Roosevelt in 1907 when he issued an "Arbor Day Proclamation to the school children of the United States". Today Arbor Day has become a beloved community event in which children and adults are encouraged to plant trees to help conserve our forests. With urban development trees have become even more vital to our health, environment, and quality of life.
This is the second Arbor Day celebration between Grandview Public and Community Greening and third occurrence since Grandview opened last year. The event has been welcomed by the community with great enthusiasm with hundreds of trees and excited families bringing home their very own native Florida tree.
About Grandview Public Market
Grandview Public Market is located one mile south of I-95 on Clare Avenue in West Palm Beach. Since opening in February 2018, the 13,000-square-foot food hall has transformed the Warehouse District into a culinary destination for the design-minded and features 12 chef-driven restaurants and a retail specialty shop. Grandview Public Market is managed by NBH Grandview Public Management, LLC.