Get "Booed Up" at The Gardens Mall
Palm Beach Gardens, Fla. – Make The Gardens Mall your family's favorite haunt this Halloween. Get into the spirit starting Saturday, October 19 when Batty Manor opens in the Grand Court. Gather around the not-so-spooky cottage for arts and crafts and retailer pop-ups. Don't forget to wear a costume to make the most of the interactive photo booth.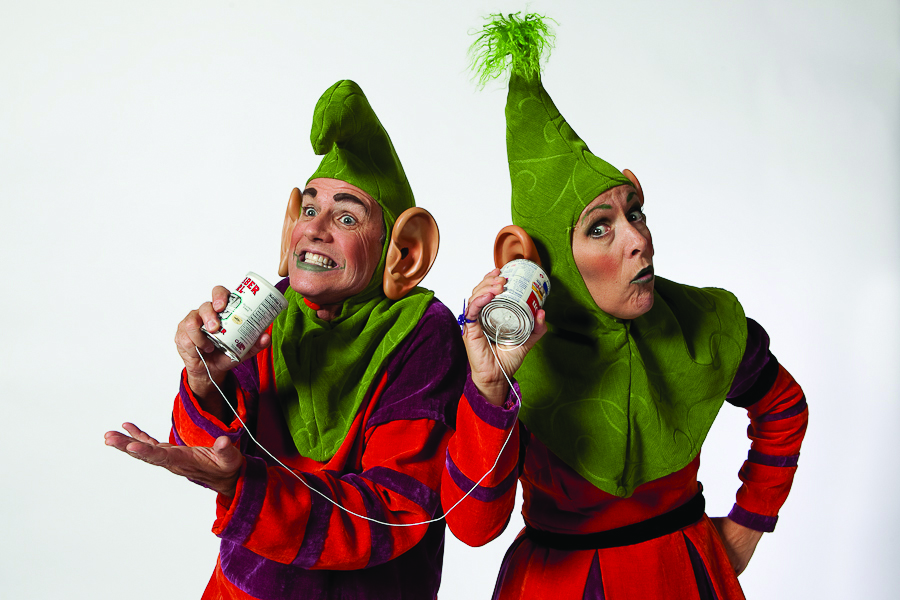 Tune up your singing voice and polish off your dancing shoes for Boogah & Hoogah's Haunted HouseParty show. When Hoogah gets up on the wrong side of the bed, Boogah needs the audience's help to turn "Hoogah's Horrible Day" into a "boo-tiful" one. Enjoy the daily mayhem and mischief of the goofy goblins in the Grand Court, October 26 through October 31, at 1 p.m.
On Halloween, bring the little monsters to the Kids' Club Spooky Soiree. Wear your costume to the Grand Court for trick-or-treating and offers from participating stores starting at 5 p.m. Boogah & Hoogah are in the house for a special performance at 6 p.m. Stick around after to have your photo taken with the silly stars of the show.
Fun is brewing at The Gardens Mall. It would be a grave mistake to miss it!
Please click here for a word document of the press release and a high-res photo. If for some reason you cannot view the link, don't hesitate to contact me.
Photo: Boogah and Hoogah, courtesy of The Gardens Mall
About The Gardens Mall
The Gardens Mall is located one mile east of I-95 on PGA Blvd. in Palm Beach Gardens, Florida. The luxurious, 1.4-million-square-foot, super-regional shopping center features more than 150 world-class retail specialty shops and restaurants. It is anchored by Nordstrom, Saks Fifth Avenue, Bloomingdale's, and Macy's. The Gardens Mall is owned and managed by The Forbes Company. For more information about The Gardens Mall, call (561) 775-7750 or visit the mall online at thegardensmall.com.