Grand Menorah Lighting at the Wellington Amphitheater
Sunday, December 22nd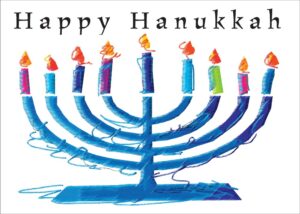 Celebrate the first night of Hanukkah with a lighting of the Grand Menorah at the Wellington Amphitheater (12100 Forest Hill Boulevard), on Sunday, December 22nd, from 4:00 PM to 6:00 PM.
Enjoy family-friendly activities including:
4:00 PM to 6:00 PM – Kids arts and crafts area
4:45 PM to 6:00 PM – A dancing dreidel and photo opportunities
5:00 PM – Reading of "Schmelf the Hanukkah Elf" with Councilwoman Tanya Siskind
5:15 PM – Brief ceremony with Rabbi Matan Peled from Temple B'nai Jacob followed by the lighting of the first candle at sundown at approximately 5:33 PM
Special thanks to the Fairfield by Marriott Wellington-West Palm Beach for their generous support of this event.
Visit www.wellingtonfl.gov/Amphitheater for more information.
As another way to stay informed on the latest news and updates from the Village, residents are invited to sign up for Wellington information and updates at www.wellingtonfl.gov/Newsletter.
For information about other Wellington programs, events, activities, and updates, please visit www.wellingtonfl.gov or watch WellingtonTV for the latest happenings.