Happy Father's Day!
Celebrate the holiday with personality-inspired presents from
The Museum Store at Morikami Museum and Japanese Gardens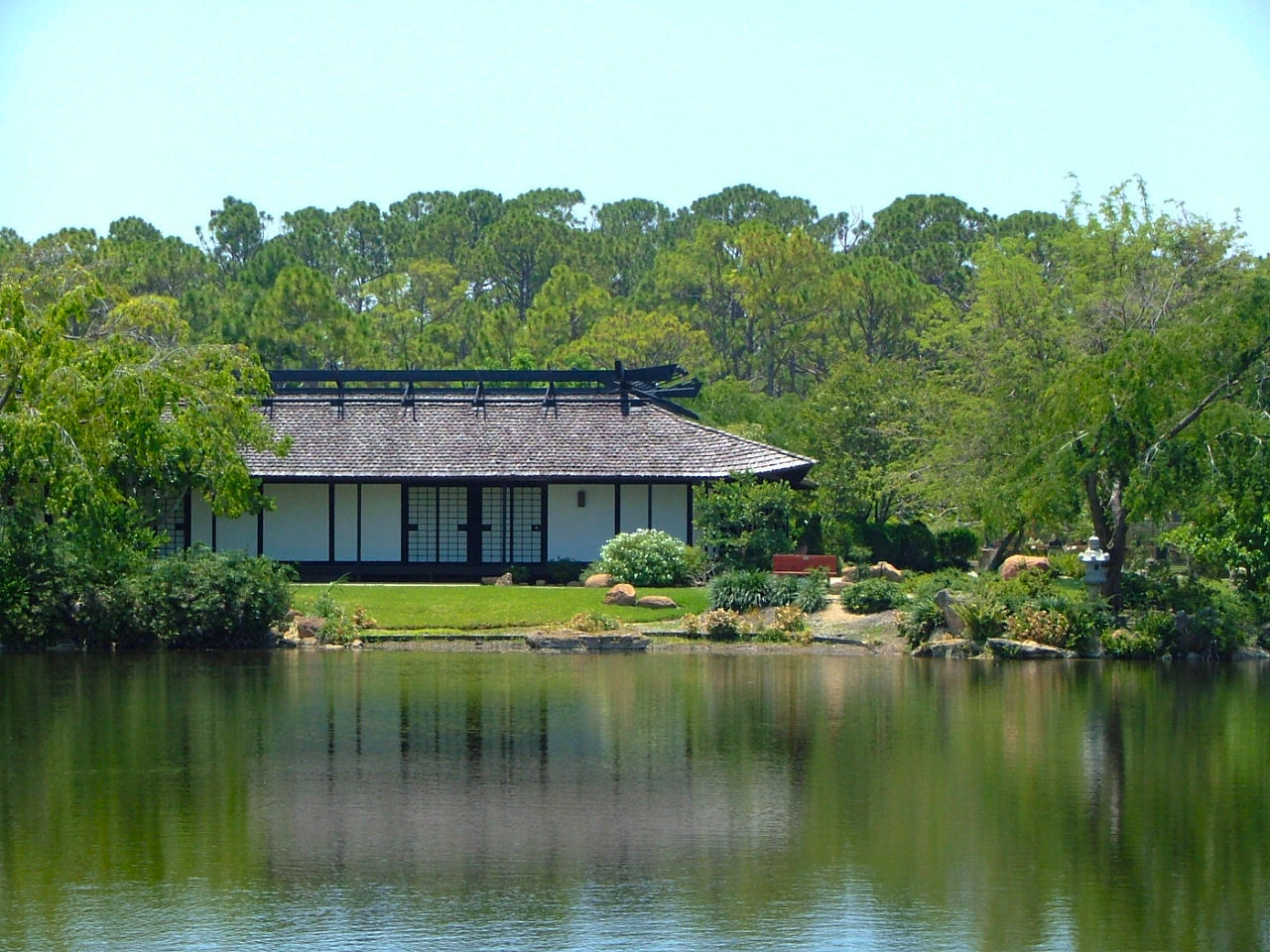 Delray Beach, FL – Chichinohi Omedetou (Japanese for Happy Father's Day)! This Father's Day, master the art of thoughtful gift giving with unique treasures from Morikami Museum and Japanese Gardens. Here, we've assembled five distinctive gifts picked with your dad's unique personality in mind.
The Bon Vivant
Centuries ago, gongs were used for multitudinous reasons, from chasing off malicious spirits to generating euphoria. This brass and teak finished table gong ($160) makes a lovely tablescape and melodizes special moments, like the commencement of happy hour. A smaller desk gong ($68) in black washed ash is also available.
The Gastronome
Swap traditional dishware for ones patterned with flying cranes and undulating waves in blue and white with red accents. The beautifully boxed sushi set ($40) includes two sushi plates, two soy dishes, and a pair of bamboo chopsticks.
The Zen Seeker
The reverent practice of bonsai encourages patience and relieves stress (just ask Mr. Miyagi). Cultivate your own horticultural masterpiece with a bonsai seed kit ($50) stocked with seeds, soil, a container, bonsai scissors, and instructions. Choose from Japanese elm, Japanese pine, or crepe myrtle.
The Entertainer
Chockfull of history, terminology, and the merits of Japan's national beverage, John Gaunter's perennial tome, The Sake Handbook ($14.95), has been updated with reviews, ratings, profiles, and tips, like where to uncover hard-to-find selections, that novice and experienced sake enthusiasts alike can easily navigate.
The Animal Lover
Is it a jigsaw? Abstract art? It's both! The Jigzle ($12) is a three-dimensional, paper "puzzle" that lets you realize your inner artist without training or tools. Simply piece together the laser-cut paper pop outs and watch them transform into a cast of animals, including a bear, cat, rabbit, monkey, French bulldog, schnauzer, and an owl.
Morikami Museum and Japanese Gardens is located at 4000 Morikami Park Road, Delray Beach. For more information, call (561) 495-0233 or visit morikami.org.