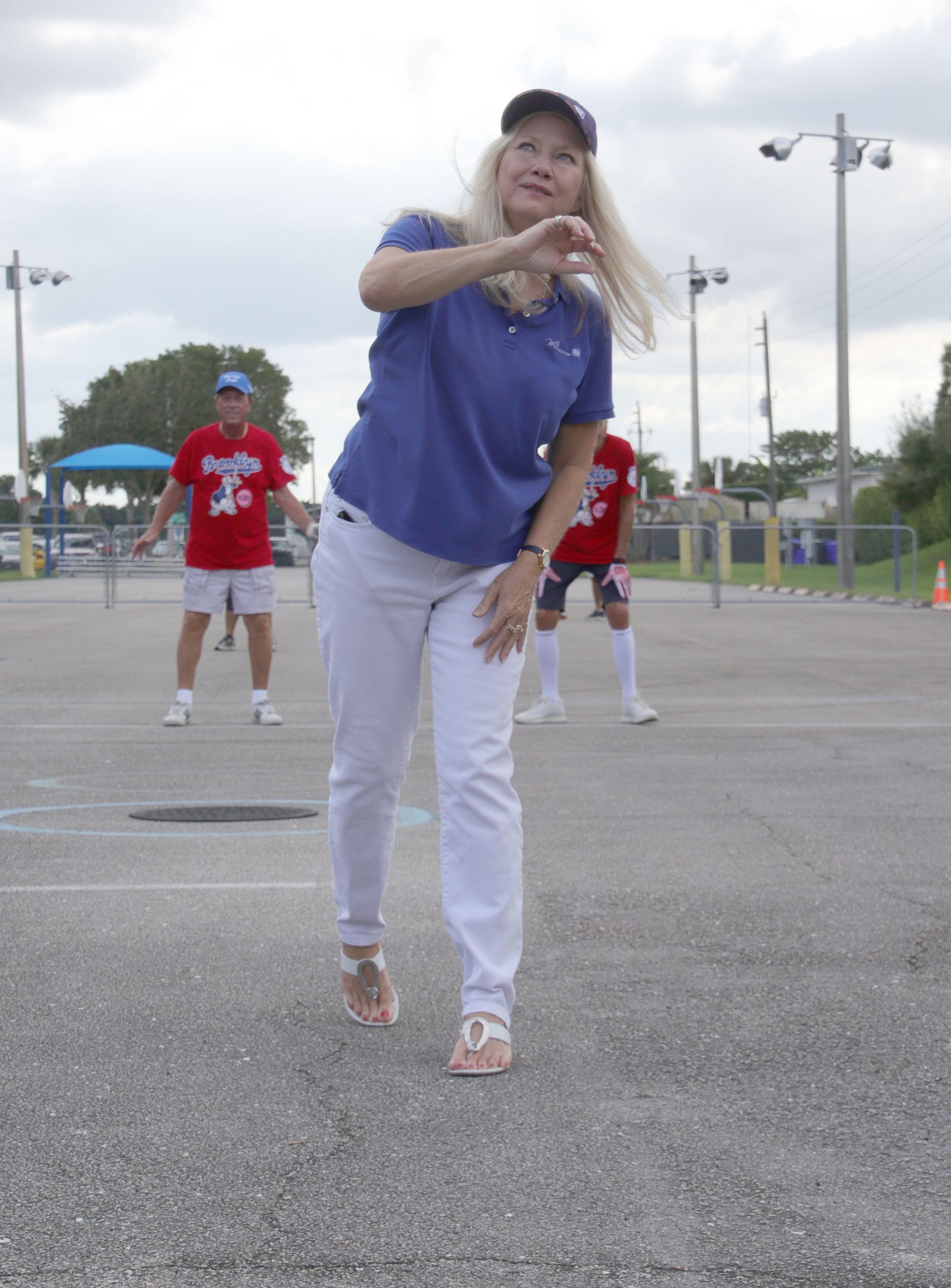 Happy 2020!
Editor's Note: Congrats to Anne Gerwig, who will be serving as our Mayor of Wellington for another 4 years!
A sincere Happy New Year to you and your families. We hope you enjoyed our festive lights and activities held around our Great Hometown throughout the holiday season.
The beginning of the New Year is a perfect time for us to reflect on the previous year and to determine our resolutions for the upcoming year. Whether it is spending more time with the family, volunteering and helping in our community, or adopting a healthier lifestyle, Wellington offers numerous programs, opportunities, and activities that will help you keep those resolutions.
One very serious resolution we all must make is to keep our community safe.   Wellington continues to focus on educating residents about crimes of opportunity, and ways to prevent them. We are spreading the message through our Wellington TV channel, social media, and our newsletter – "Don't become a victim of a crime of opportunity."  We want to remind residents to:
Remove valuables from your car
Lock doors, including garage and sliding glass doors
Arm security systems
Report suspicious activity to PBSO immediately
We work with the Palm Beach County Sheriff's Office to provide timely information and encourage safety throughout our neighborhoods.
This January we will celebrate Martin Luther King Jr. Day and pay tribute to his belief that a person's worth should not be measured by the color of their skin, culture, or class, but rather by their commitment to creating a better life for all and dedication to servicing others.
I encourage everyone to help promote Dr. King's legacy by searching for opportunities to help others in the community. Remember, no good deed or kind gesture is too large, or too small. To learn about volunteer opportunities in Wellington, visit Wellingtonfl.gov/Volunteer.
Wellington's Parks and Recreation Department will offer a number of exciting and activities for the entire family this year.  On January 25th, we look forward to again hosting the Father Daughter Dance.  This year's theme is "A Night Under the Big Top." It is a night of delight designed for daughters ages 5 to 14 and includes dinner, dessert, dancing, games, photos, and more. At the end of the evening, each couple receives keepsakes to cherish the magical memories of this fun evening. Tickets are on sale at Village Park and the Community Center and will be available for purchase through January 23 at 5:00 PM or until the event has sold out.
Wellington Classic Brew Fest is back this February 8th, offering an impressive array of beer and hard ciders from Florida and beyond. In addition to the sampling of craft beers, attendees can enjoy a variety of food options, live music, and other craft beer-centric activities. Visit wellingtonclassicbrewfest.com for details. Marchtoberfest and Bacon & Bourbon Fest follow in March. For dates and information, visit Wellingtonfl.gov.
Enjoy ongoing free entertainment at the Wellington Amphitheater with live concerts, movie nights, and local singers.  Our Thursday night Food Truck Invasion continues this month with live music at each event.
If one of your resolutions is to get outside, stay active, and have some fun, spending more time at our wonderful local parks will keep you on the right track. Nature lovers can enjoy seeing dozens of animal and plant species by exploring the trails at The Wellington Environmental Preserve at the Marjory Stoneman Douglas Everglades Habitat (Section 24) located on Flying COW Road. Don't forget to stop by the many learning centers at the Preserve, as well as the six-story observation tower.
Open Gym at Village Park is available to residents and non-residents. Make sure you register at Village Park (561-791-400) to participate. There are also numerous athletic programs for our younger residents including basketball, softball, soccer, Taekwondo, and many more. You can find more information and register for many programs on the Village's website.
On behalf of Council and staff, I wish everyone the best for 2020.  There is so much to look forward to as we kick off this New Year; I encourage you to participate in our quality, fun, family-friendly events, and to stay active this year.  It is an honor to serve and work with you, and I can't wait to see everyone around the Village this year and at all our upcoming events.