Cultural Corner
Why These Holiday Songs Are Perfect For Florida
By Angela Shaw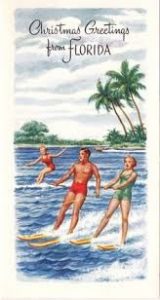 Ever feel a little awkward singing "The Christmas Song" while sitting in 80-degree weather? I know I have—or at least I've chuckled a bit when the line, "Jack Frost nipping at your nose," comes around. It's more like, "A/C nipping at your nose."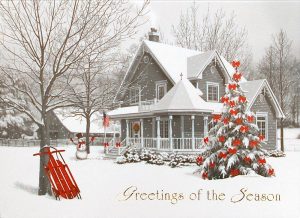 Turns out, the song is completely appropriate for our toasty climate. Singer and composer Mel Torme was in California on the hottest day on record in the mid-40s preparing for a songwriting session with lyricist, Robert Wells. Torme noticed a spiral pad containing four hand-written lines: Chestnuts roasting on an open fire, Jack Frost… Yuletide carols….Folks dressed up like Eskimos. When Torme asked Wells about the verse, Wells replied that he thought jotting down memories of winters in Boston might take his mind off the heat.
Forty-five minutes later, the songwriting duo finished penning "The Christmas Song," and it became Nat King Cole's signature Holiday song and a popular sensation.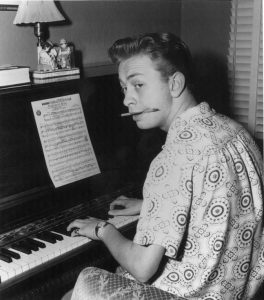 A year later, another composer on the opposite side of the country named Leroy Anderson had a similar experience. Connecticut was undergoing a fierce drought and unseasonal heat wave. While digging for pipes that lead to a spring, Anderson started formulating music with the vision of a 19th-century winter scene in his head. He finished composing "Sleigh Ride" a year and a half later. It was first performed by the Boston Pops Orchestra in May, 1948. The instrumental piece became a huge holiday hit enjoyed by folks in any clime. In 1950, Mitchell Parish added lyrics: Just hear those sleigh bells ring-a-ling, ting, ting, ting-a-ling, too…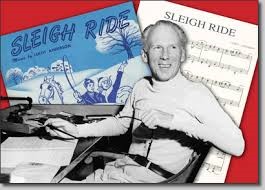 And then there's the obvious pining-for-snow song, "White Christmas." Truly, few north-eastern transplants are wishing for the white stuff, due to harrowing memories of shoveling it, scraping it and slipping on it for too many years. They're most likely ecstatic to be miles away from the slush, and probably moved to the Sunshine State to escape it. But, hailing from snow-deprived Southern California, and being spared the cold's down side, I still romanticize the sight of whipped cream scenery, and sing every word of Irving Berlin's verse. The sun is shining, the grass is green. The orange and palm trees sway. There's never been such a day in Beverly Hills, LA. But, it's December the 24th, and I am longing to be up north. I'm dreaming of a White Christmas…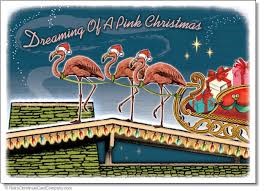 So, to beat the temperatures, here are a few South Florida events that will help you find that Holiday frame of mind. See the Del Rey Tree Lighting or Tchaikovsky's "Nutcracker Suite Ballet" at the Kravis Center December 1st through the 3rd. Take in "A Christmas Carol" at the Broward Center for the Performing Arts, playing through December 2nd. "A Christmas Carol – The Musical" is also offered throughout the month. And don't miss the classic, "A Charlie Brown Christmas" at the Kravis Center on December 23rd.
If those productions don't get you into the Holiday spirit, try singing this Florida-inspired parody of "The Christmas Song."
Chuck steaks roasting on an open grill
A/C nipping at your nose
Yule tide carols being sung by a pool
That overflows with dangling toes
Everybody knows a turkey and some mojitos
Help to make the spirits bright
Shiny yachts with their decks all aglow
Will twinkle on Palm Beach tonight
We all know Santa's on his way
He's bringing high-powered generators on his sleigh
Every adult and child is going to spy
To see his reindeer touching down at PBI
And so I'm offering this simple phrase
To snowbirds 12 to 92
Although we might sweat, we will celebrate yet
Merry Christmas to you!
(Lyrics © 2017 A. Shaw)