IMPACT 100 PALM BEACH COUNTY SEEKING NONPROFITS FOR UPCOMING GRANT YEAR
Letters of Intent for high-impact grants are due on October 24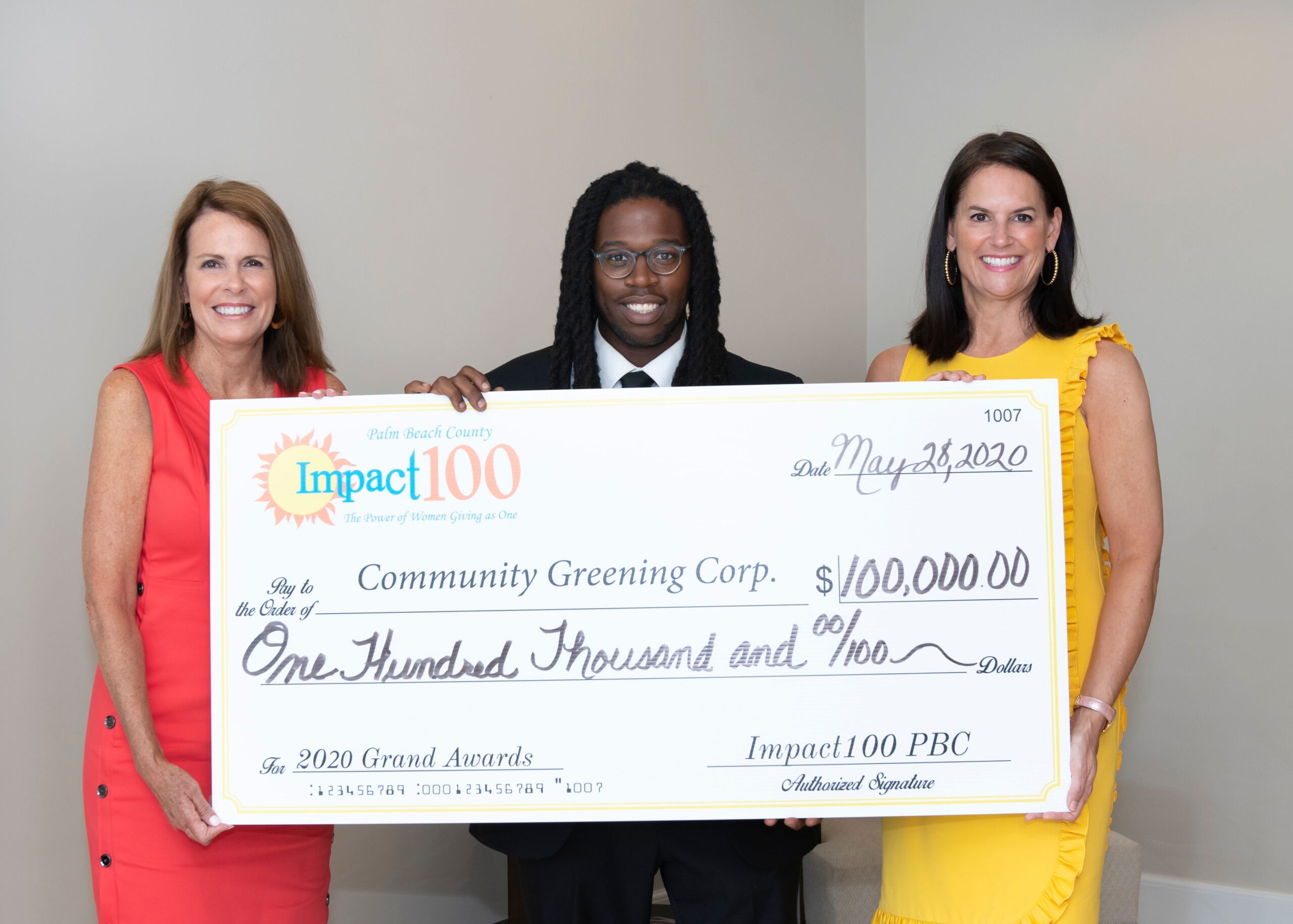 (BOCA RATON, FL.) – Impact 100 Palm Beach County is calling all nonprofit organizations in southern Palm Beach County, between Boca Raton and Lake Worth, to apply for a high-impact grant for the 2020 – 2021 calendar year. Local programs that will be considered should foster positive long-term change; be a new project, expansion or improvement of an existing project; be well-structured and well-thought-out; and impact beneficiaries with great focus. The deadline to submit is October 24 by midnight.
Since its inception, Impact 100 PBC has awarded more than $3.8 million in grants to 68 local nonprofits. For the 2020 grant year, the organization had 565 members and was able to grant $565,000 to nonprofits in southern Palm Beach County.
"Impact 100 Palm Beach County has strict guidelines in place that nonprofits must complete to be eligible to compete for funding," said Kathy Adkins, President of Impact 100 PBC. "During the 2019-2020 grant cycle, 110 grant applications were received – meaning that more than $11 million in grant requests came through our doors. There is a huge need in our community!"
Impact 100 PBC is a women's 501c3 nonprofit organization funding local nonprofit initiatives. It is comprised of a growing number of women who donate $1,000 annually, pool all funds and vote to award multiple $100,000 grants to nonprofits in five focus areas: Arts, Culture and Historic Preservation; Education; Environment and Animal Welfare; Family; and Health and Wellness.
Local nonprofits are encouraged to apply by October 24th for a grant from Impact 100 PBC and learn about the eligibility criteria on the website at www.impact100pbc.org/for-nonprofits.
For more information about Impact 100 Palm Beach County or to join this chapter, please visit www.impact100pbc.org or call 561-336-4623.