Travel with Terri
Story and Photos by Terri Marshall
Canals lace through this Alpine town in the Rhône-Alpes region of southeast France, earning it the moniker as the "Venice of the Alps." The stunningly pristine Lake Annecy reflects the surrounding snow-capped mountains. Cobbled streets invite you to wander amid pastel-colored houses and shops at the edge of the canals. Standing watch over it all is the medieval Château d'Annecy, once home to the Counts of Geneva. An easy drive from Geneva, Switzerland, Annecy is storybook charming. Strolling: That's how I spent my time in Annecy. It was difficult to go more than a few steps without stopping to snap a photo of yet another picturesque sight. If you're seeking a destination for Instagram-worthy shots, Annecy should be in your travel plans.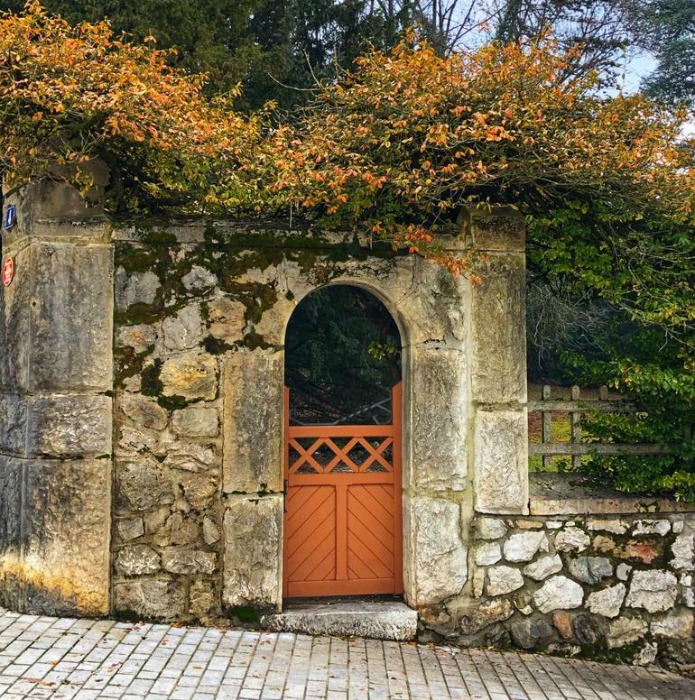 Let's Start With the Medieval Castle
Blending medieval defense architecture with the elegance of the French Renaissance, Château d'Annecy is a must for lovers of architecture and history. Its oldest section dates back to the 13th century with modifications adding the influence of 14th to 16th-century architecture. Serving as home to the Counts of Geneva for many years, the castle suffered several fires and was ultimately abandoned in the 17th century. During World War II, it served as military barracks for the French troops. Late, in the 1950s, it was repurposed by the city of Annecy as a museum.
Housed within its majestic walls are exhibits featuring medieval sculptures, 18th-century paintings and important regional heritage objects. Located within the castle's tower, the Regional Alpine Lakes Observatory houses a collection of lake-themed artifacts, aquariums and archaeological relics.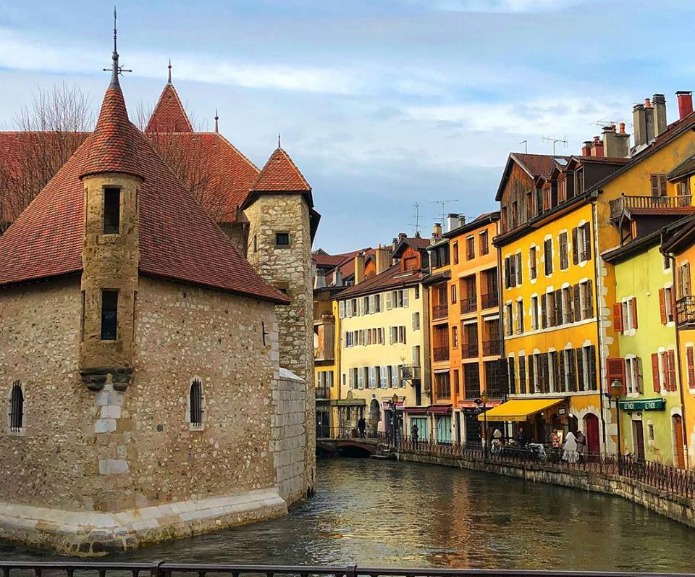 More History at the Photogenic Palais de l'Isle
Situated on a triangular turn of the city's Thiou Canal, Palais de l'Isle is one of Annecy's most recognizable buildings. Dating back to the 12th century, it looks as if it was plucked from the pages of a fairytale. This fortified building has played many roles throughout its centuries of history. It's been a courthouse, prison, mint, lord's residence and now a museum. Exhibits cover local history from medieval coins to the region's 19th-century industrial era. Art exhibits are also featured periodically. Even if you don't enter the museum, you'll want to get a photo—it's irresistible.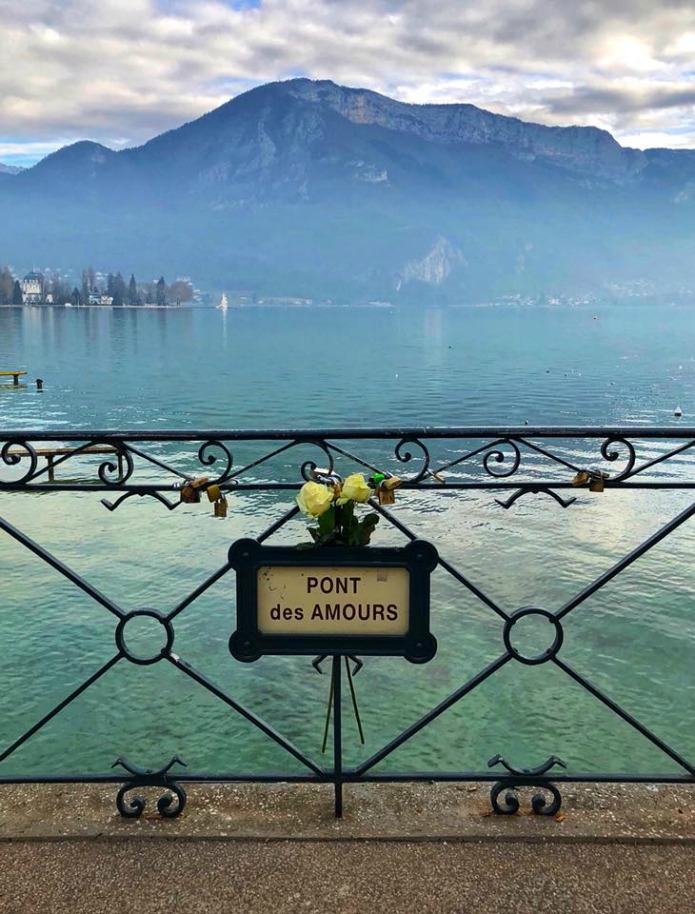 Steal a Kiss on the Pont des Amours
The romantic Pont des Amours (Lovers Bridge) crosses over the Thiou River where it enters the city connecting the Jardin de l'Europe (Gardens of Europe) to the vast promenades of Le Paquier. Legend says that lovers who kiss in the middle of the bridge will be together forever. Of course, it is also said this was once a meeting point for prostitutes. I suppose that could be legendary too.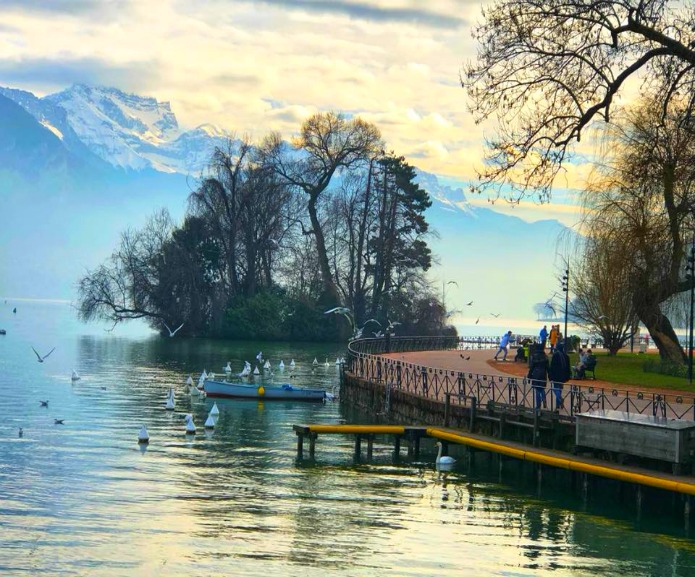 Picnic in Jardin de L'Europe
Situated on the cleanest lake in Europe with panoramic views of the snow-capped French Alps, Jardin de L'Europe is hard to beat for a picnic. Plotted in the 19th century by the city, this English garden is home to more than 600 deciduous trees planted around the statue of the pioneering chemist Claude-Louis Berthollet. Pick up a croissant and cheese, find a park bench at the edge of Lake Annecy and feast your eyes on the spectacular beauty surrounding you.
This is Cheese Country
The Rhône-Alpes region of France is famous for its delicious cheeses. When you're ready to indulge, one of the most decadent options is the Swiss dish, raclette. Whatever you do, don't leave Annecy without trying this ultimate comfort food. Actually, eat it every chance you get. If you're unfamiliar, raclette is made from a round cow's milk cheese melted in front of an open fire. As it melts, it's scraped onto your plate and typically eaten with dried meats, roasted potatoes, gherkins and pickled onions. For cheese lovers, there's really nothing better on the planet.
Have you experienced the charms and cheese of Annecy?