Everyone Is Irish at the 25th Annual Irish Fest on Flagler Set For March 9 and 10
Who: Irish Cultural Institute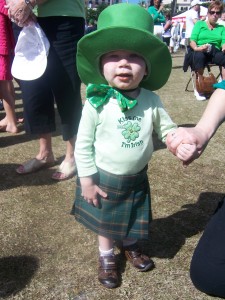 What: 25th Anniversary of Irish Fest on Flagler
When: Saturday, March 9 noon – 11 pm; Sunday, March 10 noon – 8 pm
Gaelic Mass – Sunday 11 am
Where: Meyer Amphitheater; Datura and Flager, West Palm Beach
Details: Celebrate everything Irish at one of South Florida's best family-friendly traditional Irish events. Enjoy continuous Irish entertainment, bagpipers, step-dancing, Gaelic food, Celtic marketplace, cultural exhibits, children's area and more.
Entertainment: TIR NA GREINE DANCERS, ARANMORE IRISH DANCERS, SCREAMING ORPHANS, CELTIC TRIBE and U2 BY UV – A U2 TRIBUTE 
Admission only $5; children 14 and under are free 
FOR MORE INFORMATION VISIT: www.irishflorida.org or call 954-946-1093 
Media Contact:
Terri Neil
Terri Neil Public Relations & Marketing, Inc.
561-628-2538