Ask the Docs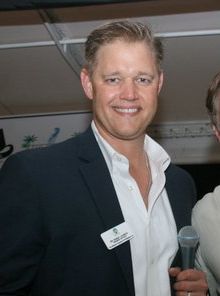 Reflecting on 2015, Setting Goals for 2016
By Dr. Randy Laurich
As an ongoing attempt to educate the community, I write articles, record podcasts, videos, and setup multiple educational programs. Often times these forms of education are very redundant. As a Doctor Of Chiropractic are message is supposed to be simple and clear. I am hopeful by the end of this article you will gain a simple message, with a long term goal to better health.
In this article, I will first discuss our reflection on the past and our goal setting for the future.   It is so cliche to discuss a New Year and new you, but this is the time of the year that everyone wants a new start,  a new start in the gym,  a new diet,  working on goals for your job or school.  This is the time to take a fresh step.  What better way to make changes than to look back on some of your successes and failures of the previous year and create goals that will allow you to conquer your challenges of the past?
Often times we are haunted by conditioned behavior that we have fallen into and can't seem to change.  We must recondition ourselves and make changes. We must set goals to help assist in these behavioral issues.  Many time goal setting can be in our heads but it is necessary to write down the things you want to change and come up with strategies to overcome our conditioned behavIor.
I have seen people create a vision board, write down goals on a white board,  start a daily log or join a group which helps recondition their daily habits.  Whichever, way you decide to overcome your challenges, start today.  You will always have obstacles in your way, but the better you plan,  the better chance you will overcome and persevere.
This pertains to the betterment of your relationships,  your diet,  your exercise program,  your job,  your overall health.  All of these characteristics fall into the category of a better quality of life.  Take the steps,  find what makes you happy and improve "You" today.
On that note how can chiropractic adjustments help you improve your quality of life and help you reach your daily goals.
As Chiropractors we evaluate the structure of the spine to determine if there is nerve interference which blocks the messages from the brain to every tissue, cell, and organ in the body. The brain is the master controller and with interference the body doesn't function the way it was intended.  Like your teeth,  your spine can decay without maintenance. It is important to have your spinal structure checked at any age.  The more you preserve your spine the better quality of life you will have as you age.   To learn more,  call for your complimentary consultation at The Wellness Experience.  With 17 years of experience, I want to be your family's Chiropractor.
***
Dr. Randall Laurich
Chiropractor
The Wellness Experience of Wellington, Inc.
(561) 333-5351
Helping to make Wellington Well!