Local Coffee House Owner to Teach Cooking Class Benefiting Casey Cares Foundation
Johan's Joe co-owner, Laura Olsson, joins Food Network Stars in kids' virtual summer camp
Nationwide (virtual) – Casey Cares Foundation has invited Laura Olsson, co-owner of Johan's Jöe Swedish Coffee House & Café to be a featured chef during their Casey Cares Cooking & Baking Summer Camp. The virtual camp will bring chefs and bakers from across the country virtually to kids for seven weeks of special cooking lessons from July 17 to August 28, 2020. Olsson will teach the July 31st class.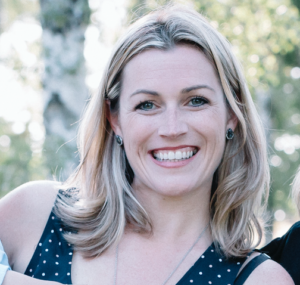 Casey Baynes, who founded Casey Cares Foundation in 2000, says her organization serves more than 1,200 families a year through ongoing and uplifting programming to critically ill children. and their families. "Laura will join other top chefs like winner of the Food Network's Holiday Baking Championship, the host of Farmhouse Rules, Nancy Fuller, and judge for both the Best and Worst Bakers in America and the Holiday and Spring Baking Championships, Jason Smith."
Olsson's journey into the culinary world followed a career singing in Washington, D.C. theatres and performing on Disney Cruise Lines. Her two children, Bella (6) and Henrik (3) inspired her to continue Swedish traditions across South Florida through the coffee house and café. When not operating Johan's Jöe, she loves entertaining at home with food and wine, singing for her church, traveling with her family, cooking with her kids and making her customers the perfect cup of coffee. She is passionate about nonprofit organizations that support children in foster care.
The Casey Cares Foundation Cooking Class featuring Laura Olsson is $29. Registration can be found at https://www.caseycares.org/events/casey-cares-cooking-baking-summer-camp. For additional information, please visit caseycares.org.
About Johan's Jöe Swedish Coffee House & Café
Two Swedish entrepreneurs opened Johan's Jӧe in Downtown West Palm Beach in September 2015 with the goal to provide an authentic Swedish experience. Partners and current owners Laura Olsson and Matti Klintberg have carried on the Scandinavian experience since 2017. Serving organic, fair trade, Rainforest Alliance-certified coffee and tea from the award-winning Löfbergs Lila Swedish coffee roasters, Johan's Jӧe promises customers the perfect cup along with food and pastries derived from favorite family recipes served with love. Featuring elegant and luxurious décor, spacious seating makes for an ideal working lunch or an afternoon "Fika" (coffee break). All this delicious attention to details has contributed to Johan's Joe receiving the Certificate of Excellence from Trip Advisor four years and being named West Palm Beach's number one coffee spot. Their Palm Beach Gardens location opened in 2019:johansjoe.com. Contact Laura Olsson directly at (240) 876-9602 or laura@johansjoe.com.
About Casey Cares Foundation
Casey Cares knows how difficult life can be for families with critically ill children. We focus on the entire family, not simply the sick child. We help keep families' spirits high by arranging bi-monthly programming – whether it's a movie night and a fresh pair of pajamas or the chance to attend a major sporting event. Founded 20 years ago, Casey Cares makes life a lot better for families in eight states including Florida and D.C. Rather than once-a-lifetime or once-a-year, we believe the best palliative care comes from continuous, ongoing support. Learn more at caseycares.org. Casey Cares Headquarters is located at 3918 Vero Rd, Suite C, Baltimore, MD 21227. Casey Cares Foundation in Florida can be reached at 1440 Coral Ridge Drive #263, Coral Springs, FL 33071, by calling 954-821-0191. Register for the kids' cooking camp at caseycares.org/events/casey-cares-cooking-baking-summer-camp.