For Immediate Release
My name is Kathy Carroll. Aside from running the Awesome Organic Club, I am the owner of KL Tile Murals. Many of my tile murals focus on beaches, coral reefs, and marinelife I treasure, so when I saw the impending disaster looming for the Gulf of Mexico, its wildlife inhabitants, and their habitat, I was devastated and compelled to try to do something. I decided to do a painting to reflect my feelings. I created "Homeless of the Gulf". I am having my painting replicated on 6″ x 8″ ceramic tiles (8″ x 10″ including wood frame) and I am donating all of the profits to wildlife rescue organizations such as the National Wildlife Federation.  Each tile will come with a signed 5″ x 7″ copy of the attached "Homeless" poster.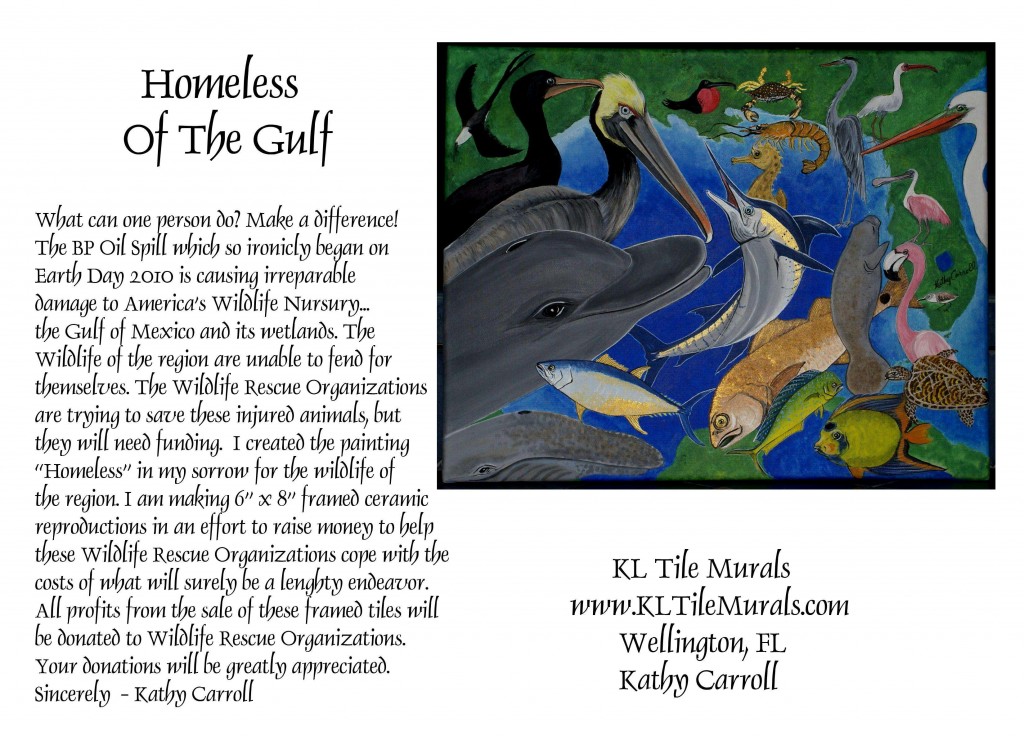 Please contact me directly for copies of "Homeless of the Gulf" or for more information.
Sincerely,
Kathy Carroll
561-793-1549
945-536-9343