July/August, 2013 – Summer Suggestions
Happy Summer to you, our AroundWellington readers!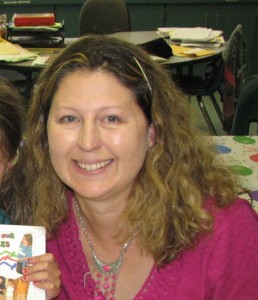 Thanks to our wonderful writers and our main photographer Carol Porter for all of the new material this month! Check out the latest articles at AroundWellington.com by clicking around the menu on the left side of our home page! Check out the latest photo galleries by clicking on "Photo Galleries" at the top right. 
Welcome to our new "Teen Talk" writer and intern Tyler Alexander of Wellington High School.  Tyler is also sports writer for Wellington High School online school newspaper, The Wellington Wave.
I'm happy to introduce you to a wonderful family this month and their quest to get the word out to our community about water safety.  Read "AW Spotlight" and you will be introduced to The British Swim School of Wellington, under new ownership – the Hoffman family.  Also see their video (below)!
Speaking of the British Swim School, they are sponsoring a contest with us from July 10 to 21! You could win a full month of swim lessons at the BritishSwimSchool!  Just enter our "Contest!" The winner will be announced on our site on July 22nd.
Hey parents, looking for some money-saving ideas this summer?  You can always find great savings by checking out our "Kids' Corner?" Yes, one of our favorite local moms Shawn Thompson gives us the listing of the local restaurants "Around Wellington" where kids can eat FREE! Also, see (at the bottom) some special FREE kids' movie deals Around Wellington too.
Looking for some cultural activities this summer?  Check out Lori Baumel's suggestions of things to do in "Cultural Corner" with "Embrace the Art of Summer!"
Here's our "Menu" of articles, new to you this month!  Please check them out and feel free to contact me, as always, with any feedback.
Hope you are having a Happy Summer! 
Krista Martinelli
Editor
(561) 965-6617
Around Wellington® Magazine
"Tell our advertisers you saw it in Around Wellington"
Subscribe  to Around Wellington Online for FREE