Travel with Terri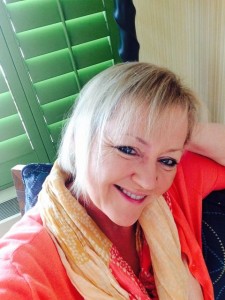 Road Tripping Through Virginia:  Three Perfect Stops
Story by Terri Marshall, Photos by Gregory Holder
When I was a child summer vacations meant road-trips.  Many of those memorable trips were taken in a van customized by my Daddy in the typical greens and browns of the 1970s complete with shag carpet and bean bag chairs.  (I am not kidding.)  I'm still a fan of road trips although nowadays I forgo the 1970s van.  Recently I road-tripped through Virginia with my guy and discovered three perfect road trip stops easily reachable from the Blue Ridge Parkway…one of the most scenic drives in America.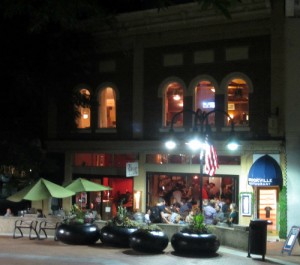 Charlottesville:  History, Wine and Farm-to-Table Goodness
Thomas Jefferson left an impressive mark on Charlottesville.  As founder of the University of Virginia, Jefferson fulfilled his vision of creating a "bulwark of the human mind in this hemisphere."  The university's Rotunda and adjoining Pavilions along with Jefferson's beloved mountain top home, Monticello, are designated UNESCO World Heritage Sites.  Guided tours of the home, plantation and gardens provide a deeply personal look at this country's third president and the author of our Declaration of Independence.  Gazing out at the stunning views of the surrounding mountains we could easily understand why he loved this place so much.Just a quarter mile away, historic Michie Tavern serves up a bit of 18th century tavern life and delicious plates of fried chicken with all the fixings.  Over 200 years ago Michie Tavern accommodated travelers with food, drink and lodging.  Artifacts, games and stories from the days gone by were brought to life as we toured the tavern rooms.
The picturesque countryside surrounding Charlottesville is filled with bucolic rolling hills and plenty of options for sampling the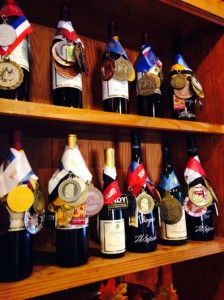 fruit of the vine.  It seems those former Virginia tobacco fields had just the right soil for producing grapes.  We spent an afternoon wine-tasting at some vineyards with award-winning wines and rather famous names – Jefferson and Trump.  My personal favorite, Blenheim Vineyards, is owned by a local musician who became a national hit – Dave Matthews.  The wines were delicious, the labels works of art and the atmosphere – with its timber frame tasting room and views overlooking the vineyards – perfect.
Restaurants in town serve locally produced wines and farm-to-table goodness.  Located along the brick streets of downtown Charlottesville, Brookville Restaurant is the essence of farm-to-table goodness.  Owners, Jennifer and Harrison Keevil, source their ingredients from Virginia farmers, foragers and their own chef's garden.  Their motto is:  "Friends grow it, we cook it, you love it!"  And we did.
If you happen to travel with a railroad fan like I do, Roanoke is a must see destination.  The charming downtown is home to the Virginia Museum of Transportation which is about 95% trains.  The museum's collection includes over 50 pieces of locomotives and other rail cars including the largest collection of diesel locomotives in the southern United States.  Nearby the O. Winston Link Museum displays the iconic images captured by the famous train photographer of the 1940s-50s.  You may be surprised at how many you recognize.
Roanoke's rich railroad history is further displayed along the David R. and Susan S. Goode Railwalk that extends 1/3 mile from Market Street to Warehouse Row.  The path parallels the train tracks and includes historic memorabilia along the way. The walk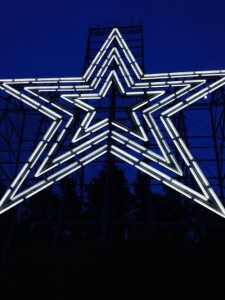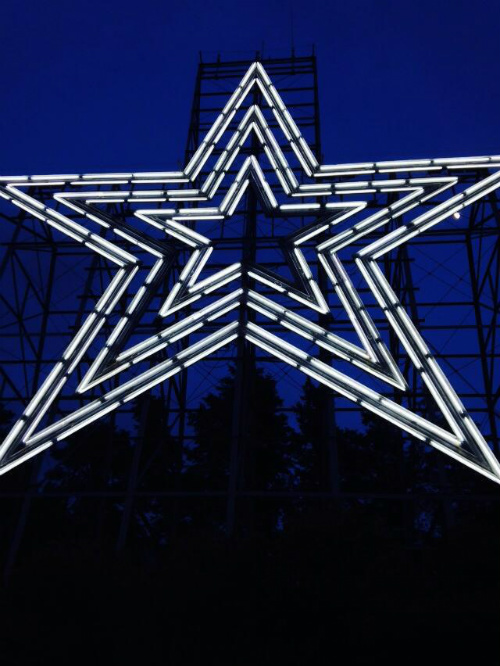 includes signals, whistles, plaques and storyboards with information about the events in railroad history.  My guy's favorite was the radio scanner that allowed him to listen to chatter from engineers and dispatchers.  And if you just want to watch train traffic, this is the place with approximately 40 trains passing through in a 24 hour period.
After a train filled afternoon, I convinced my man to leave the trains behind and head up Mill Mountain to check out the Roanoke Star.  This iconic symbol of Virginia's Blue Ridge is 100 feet tall and sits perched atop the mountain overlooking the surrounding valley and the Blue Ridge Mountains.  It is the largest, man-made, illuminated star in the world and has been a favorite spot for photos since its construction in 1949 as a "temporary" Christmas decoration.
Floyd – Characters, Art and Music
Floyd is a tiny little town with loads of character.   There is just one traffic light in the whole county and most people driving through the intersection of Highway 221 and State Road 8 have no idea what Floyd has to offer.  For generations the county has been home to long-rooted families who have made their living in agriculture, but in the 1970's that began to change.  Drawn to the natural beauty of the area, there was an influx of free-thinking, free-spirited, artistic, tie-dyed newcomers adding a wonderful spice to the eclectic mix of the community.  Today gourmet markets and health-food stores stand alongside hardware and farm supply stores.  The overall clad farmers live in harmony with their tie-dyed clad neighbors – and the community has evolved into a nest of creativity.
The celebration of the arts is in full swing each June along the Floyd Artisan Trail where local artisans and agrarian cultures share their creative passions by opening their studio doors and pasture gates for tours.  The event showcases the work of potters, jewelry-makers, woodworkers, fine artists, photographers and papermakers who eagerly share their craft.  There are also bee keepers, alpaca farmers and medicinal herb growers along the trail.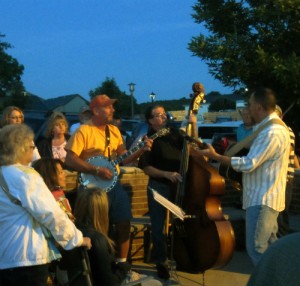 The roots of traditional American music are firmly planted in Southwestern Virginia where The Crooked Road (Virginia's Heritage Music Trail) traverses 333 miles through the scenic Blue Ridge Mountains.  The Crooked Road runs through the heart of Floyd.  We arrived in Floyd just in time for a "Floyd Friday night" when the music comes to life.  Our first stop was the Floyd Country Store where traditional Appalachian music reigns with some gospel and bluegrass added into the mix.  Farmers, aging hippies, parents, teens and children flooded the dance floor to kick up their heels to the toe-tapping tunes.   The music spilled outside on the streets where world class musicians were playing everything from jazz and blues to classical.
There's really nothing quite like a Floyd Friday night.
***
Terri is a New York City based writer who is happiest when she's globetrotting.  She is the Special Projects Editor for TravelSquire.com, the National Chocolate Examiner, the Globetrotting Grandmom for TravelingMom.com and a contributor to several other publications.  Tough life, right? You can find more of Terri's work along with tales of her adventures on the NYC subway on her website:  www.trippingwithterri.com  Follow her on Facebook at  https://www.facebook.com/TrippingwithTerri  and on Twitter @trippingwterri .