Make the Kravis Center Your Home for the Holidays with Spectacular Seasonal Shows, Gift Certificates and Cyber Week Savings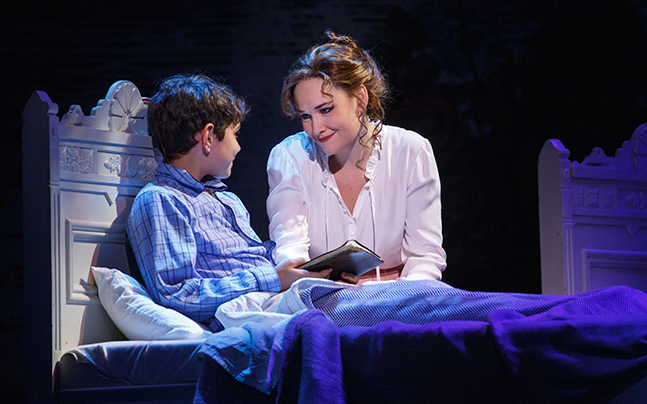 No on-line fees during Cyber Week now through December 1
Blockbuster shows including FINDING NEVERLAND, CABARET, THE ILLUSIONISTS, SOMETHING ROTTON and more make the perfect gift of entertainment this season
WEST PALM BEACH, FL (November 26, 2017) The Raymond F. Kravis Center for the Performance Arts continues its exciting season with a star-laden line-up throughout the holidays. As an added "gift," the Kravis Center is waiving on-line fees up to $25 per transaction for ticket purchases made through the official Kravis Center website, www.kravis.org during "Cyber Week" November 26 – December 1. Shoppers spending $100 or more on gift certificates will find additional savings themselves with a 15% off your next purchase at Bistro Teatro and the Kravis Center Gift Shop through December 31, 2017. The saving also include ticket purchases for the Kravis Center's NIGHT OF STARS A Broadway Celebration! featuring noted celebrities Angela Lansbury, Chita Rivera, Brian Stokes Mitchell and many others from The Great White Way.
Those looking to get into the holiday spirit will find the ultimate line-up of entertainment throughout the month including: Jazz at Lincoln Center Orchestra with Wynton Marsalis and Special Guest Catherine Russell on December 7 at 8 pm; the Family Fare offering of Virginia Rep On Tour – Beatrix Potter's Christmas The Tailor of Gloucester on December 9 at 10 am; 98 Degrees at Christmas on December 10 at 8 pm; A Gospel according to Jazz Christmas Featuring Kirk Whalum and Jonathan Butler And Special Guests John Stoddart, Sheléa and Kevin Whalum on December 14 at 7:30 pm; The TEN Tenors: Our Holiday Wish on December 17 at 7 pm; Canadian Brass Holiday Featuring Joel Bacon on Organ on December 21 at 8 pm; Christmas Wonderland the Holiday Show on December 22 at 8 pm; A Charlie Brown Christmas Live On Stage on December 23 at 1 pm and 4 pm; and the 22nd year tradition of the Salute to Vienna New Year's Concert with The Strauss Symphony of America, Matthias Fletzberger, Conductor (Vienna), Iva Schell, Soprano (Vienna), Michael Hein, Tenor (Vienna) on December 31 at 8 pm.
Gift certificates are available for the entire spectacular season of shows including the 10th Anniversary Kravis On Broadway productions of FINDING NEVERLAND, CABARET and more. Avant-garde theater appreciators will love the P.E.A.K. Series offerings such as 10 Hairy Legs: The Art of the Male Dancer and the Martin Luther King masterpiece play THE MOUNTAINTOP. Cinephiles will rejoice over the celebrated Telluride Mountainfilm On Tour mini-festival in March, while those looking for a laugh will find it from comedy's greatest stars including Rita Rudner and Brad Garrett, Howie Mandel, Bill Maher and more. There's always something for everyone at the Kravis Center!
How to Get Tickets:
Tickets and gift certificates are available for purchase online through the Kravis Center's official website at kravis.org; in person at the Box Office, located at 701 Okeechobee Blvd., West Palm Beach; or by phone at 561-832-7469 or 800-572-8471. For Group Sales please call 561-651-4438 or 561-651-4304.
About the Raymond F. Kravis Center for the Performing Arts:
The Raymond F. Kravis Center for the Performing Arts is a not-for-profit performing arts center whose mission is to enhance the quality of life in Palm Beach County by presenting a diverse schedule of national and international artists and companies of the highest quality; by offering comprehensive arts education programs; by providing a Palm Beach County home in which local and regional arts organizations can showcase their work; and by providing an economic catalyst and community leadership in West Palm Beach, supporting efforts to increase travel and tourism to Palm Beach County. The Kravis Center is located at 701 Okeechobee Blvd. in West Palm Beach, FL. For more information, please call 561-832-7469 or visit the official website at kravis.org.