Kravis Center for the Performing Arts Announces Closure Through March 30 Due to COVID-19 Virus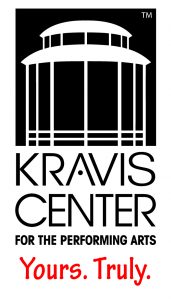 (West Palm Beach, FL – March 13, 2020) The Raymond F. Kravis Center for the Performing Arts announces that it is closing effective today through March 30 due to the COVID-19 Virus.
"We have been closely monitoring the progression of the virus and that led us to making the difficult but necessary decision to suspend all performances and events through March 30," says Judith Mitchell, Chief Executive Officer. "Our top priority as always is the health and safety of all those who visit the Kravis Center, our staff, volunteers and artists, and in this spirit we have made this important decision."
"While we have had a number of cancellations by artists, we have notified those that are still scheduled to perform during the closure period. We also are diligently working to reschedule suspended performances and hope to eventually announce new dates," she adds. "Going forward, we will continue to carefully monitor and reevaluate the situation as we get closer to March 30."
How to Get Refunds:
Ticket holders for suspended shows will automatically receive refunds to their original method of payment. Purchases made by check or cash will receive a refund within three or four weeks.
About the Raymond F. Kravis Center for the Performing Arts:
The Kravis Center is a not-for-profit performing arts center located at 701 Okeechobee Blvd. in West Palm Beach, FL. The Center's mission is to enhance the quality of life in Palm Beach County by presenting a diverse schedule of national and international artists and companies of the highest quality, by offering comprehensive arts education programs—serving nearly 3 million schoolchildren since its inception; by providing a Palm Beach County home for local and regional arts organizations to showcase their work; and by providing an economic catalyst and community leadership in West Palm Beach, supporting efforts to increase travel and tourism to Palm Beach County. To enhance and elevate the customer experience, the Center has embarked upon a $40 million capital project to support a campus redesign and facility expansion that will create a more accessible, comfortable and pedestrian-friendly venue for the community. Aptly named Kravis 2020: The Future is Now, this project is at the heart of the Kravis Center's vision for the future. For information, please visit kravis.org or call the Box Office at 561.832.7469.