After coming out of retirement a decade ago to lead the South Florida Science Center as CEO, the unstoppable Lew Crampton is officially retiring (again), this time to serve on the Science Center's board of trustees. Kate Arrizza, who has served as the beloved nonprofit's CEO for the past two years, will add the title of President to her current CEO status and oversee all Science Center programs and operations.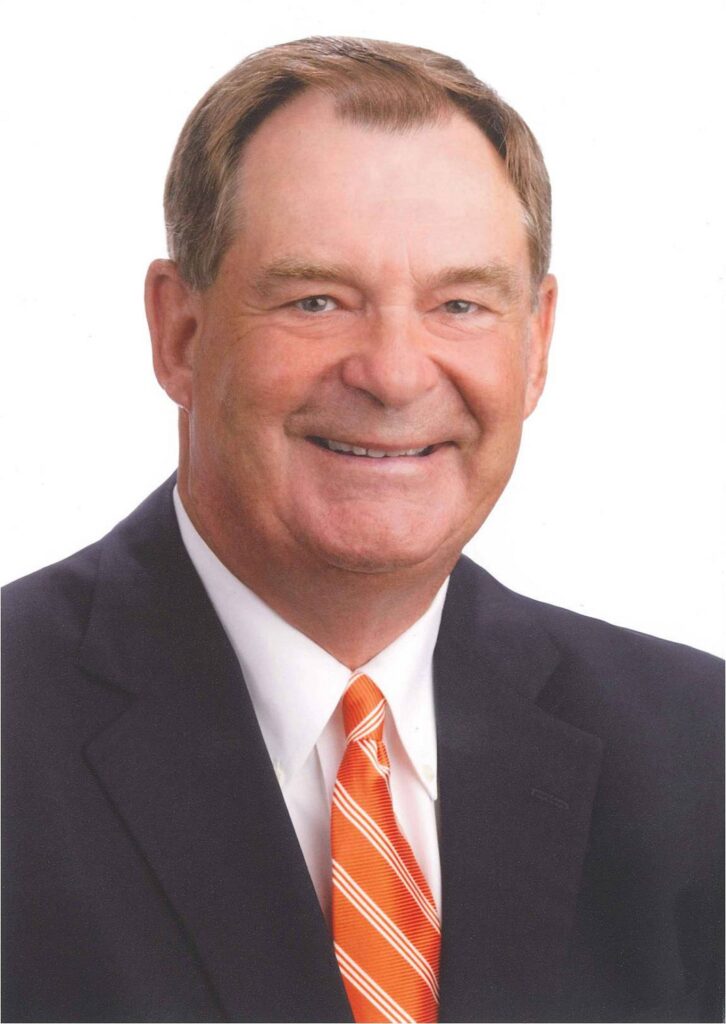 "My goal from day one was to lead a collective effort to transform the Science Center from relative obscurity to one of the best community-based science centers in the nation, and we have done that," Crampton said. "Today we serve 380,000 people a year, operate with a $6 million annual budget and demonstrate every day that we are good stewards of the public and private funds that have been invested here. Our attendance represents the third highest paid attendance of any non-profit attraction in the region and we've become one of the busiest science centers in the nation measured by visitors per square foot. Thanks to incredible board, staff and community support, I am really proud of all we have been able to accomplish."
Based in the heart of West Palm Beach, the South Florida Science Center and Aquarium features more than 100 hands-on educational exhibits, a 10,000 gallon fresh and salt water aquarium- featuring both local and exotic marine life, a digital planetarium, conservation research station, Florida exhibit hall, Pre-K focused "Discovery Center," an interactive Everglades exhibit, rotating blockbuster exhibits, and the nationally-recognized 18-hole Conservation Course – an outdoor putting course with science-focused education stations, admittedly an addition close to Crampton's own heart.
Crampton left his first round of retirement and what he thought would be days filled with golf in Palm Beach to join the Science Center in 2010, with previous roles as Associate Administrator for the U.S. Environmental Protection Agency (EPA) as well as President and CEO of the Burpee Museum of Natural History, where he helped to discover a Tyrannosaurus Rex named Jane and increased attendance and revenue for the museum by 200 percent in five years.
"We were very lucky to pluck Lew from retirement during our search for a new CEO in 2010," said Matthew Lorentzen, SFSCA board chair. "Lew has been a fantastic fund raiser and community advocate, dedicated to raising the profile of the Science Center as a leading educational and cultural resource for our region. He has also developed an outstanding leadership team and staff, now to be led by our longstanding COO/CEO, Kate Arrizza. Personally, and on behalf of the Board of Trustees, it has been a great pleasure and honor to work with Lew, and we are so pleased to welcome him to the board where he can continue to contribute to our next decade of success."
Crampton started with the Science Center on July 1, 2010 and didn't waste any time setting and surpassing his own goals. Under his leadership, the organization has grown at an annual compound rate of almost 15 percent, and revenue has grown at an annual compound rate of just over 13 percent. The number of total visitors since 2010 has reached more than 1.2 million with a total of 2.3 million total people served through combined on-site and educational outreach. In addition, the organization has received six straight 4-Star ratings from the prestigious Charity Navigator nonprofit, the largest and most-utilized evaluator of charities in the United States.
"Lew's extraordinary accomplishments during his tenure at the Science Center reflect a deep commitment to servant leadership, his community and our country," said Frances Fisher, longtime board member. "A highly principled leader and man of integrity and accountability, Lew is greatly admired and respected among the board, staff and benefactors. He is a forward thinker, strategist and consensus builder with the ability to affect transformative change. We're tremendously fortunate that Lew will continue to share his passion and vision with us as a trustee of the Science Center."
Visitors to the South Florida Science Center and Aquarium are greeted with the "Lew and Kathleen Crampton Science Gateway," minted to honor Crampton and his wife Kathleen's tireless work for and support of the organization.
"Our mission is to 'open every mind to science,' and we live that mission every day in everything we do," Crampton said. "There are major shortfalls in filling technical jobs here in our region and in our nation. There's no shortage of talent out there, but there is a shortage of opportunity. Our job has been to redress this imbalance with fun and effective STEM science programming so that we can all take pride in what we have accomplished together."
One of the Science Center's most recent additions, Journey Through the Human Brain is a $2.5 million, 2,500-square-foot permanent exhibit which opened last year after three years of development as the most advanced exhibit on the human brain to be found anywhere in the world. To achieve that dream, Crampton lead a team to secure partnerships with such powerhouses as Florida Atlantic University's Brain Institute, Max Plank Florida and Scripps Research Institute of Florida, along with financial support from Quantum Foundation, the Stiles-Nicholson Foundation, John and Heidi Niblack, Robert and Christine Stiller, Willis H. duPont, Palm Health Foundation and PNC Bank. The resulting exhibit has been an incredible draw for the Science Center and serves as a model for similar future expansion.
As a Science Center trustee, Crampton's next project for the Science Center is another transformation.
"We are ready to turn the page on a new era for the South Florida Science Center and Aquarium," he continued. "By 2025, we plan to double in size to 80,000 square feet, build the fifth largest aquarium in Florida, and add robotics, maker spaces, a health care exhibit and more to our current offerings."
Looks like there's still definitely no stopping him, even in retirement 2.0.
For more information on the South Florida Science Center and Aquarium, visit http://sfsciencecenter.org or call 561-832-1988. Find the Science Center on social media @SFScienceCenter.